WordPress plugins simplify our working process and add more features to the pages. Firstly, with additional tools, you can enrich your pages and make them look more attractive. On the web, you can surely find a lot of various plugins for any taste and budget. Then, in this article, we are going to introduce to you the most popular and comfortable in use pricing table plugins WordPress.
Why do you need to use a pricing table plugin for WordPress? Surely, with its help, it is easier to create the best pricing tables for WordPress and impress users with an attractive way to present your services and products.
Pricing table WP plugin generally should include several settings that will help you to customize your pricing block and attune it according to your needs. Here we have gathered the most powerful pricing table plugins that in our opinion has everything to build engaging content.
ZeGuten pricing table plugin WordPress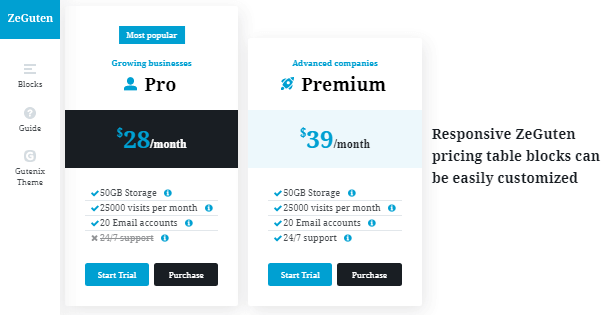 Firstly, meet the pricing table plugin for WordPress is ZeGuten that is a collection of premium Gutenberg blocks that contains 15 blocks and a pricing table block is one of them. Besides, the block can be customized in 3 different styles. You can also attune it according to the various screen resolutions and make it look amazing on any device.
Then, customize each part of the block separately changing title, price, description, tips, buttons, footer, etc. Set images or color backgrounds. You are also free to enable tooltip feature and choose icons for your items.
Key features of ZeGuten pricing table:
Responsivity
Customizing possibilities
Background types
Tooltip feature
Icons included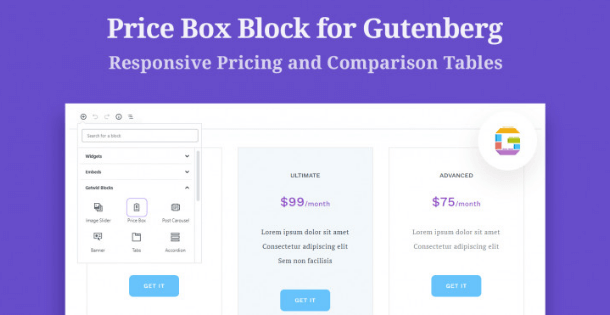 Then, the next pricing table WordPress plugins is Getwid. Its Price Box allows you to create a responsive and eye-catching comparison or pricing tables that will look great with any WordPress theme. The block includes several containers and you are also able to customize each of them independently.
Easily change such areas as headings, buttons, and others of your table in real-time using the Gutenberg editor. You can also use bullet points to better describe the plans.
Key features of Getwid pricing block:
Pricing plan tables
Comparison tables
Customization possibilities
Bullet points
Responsivity
Stratum Elementor Addons is a new tool for Elementor fans. Stratum features 20+ advanced Elementor widgets and all of them you can use for free (with a few functionalities available in a premium plan).
Most importantly, the Stratum collection includes a Price Table widget with the following features:
Extensive functionality (multiple text sections, highly-editable CTA button, etc)
Adjusts to the current theme styling
Works fast
Fully-adaptive
The Stratum price table can be a great replacement to the analog Elementor Pro widget or separate premium precinct table addons. Take a look at the Stratum pricing table demos down the link.
Go Pricing pricing table plugin WordPress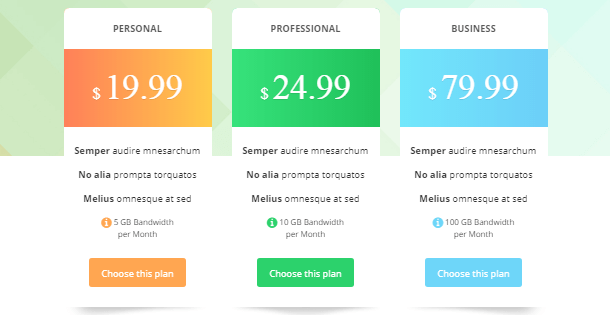 Using Go Pricing pricing table plugins for WordPress you can undoubtedly create a unique and engaging table by adding maps, audio, and video inside them, edit your blocks in real-time without excess effort. With this plugin, you can add dynamics to your columns.
Besides, choose the best one of the 39 animation effects for each column and you can pick the icons from the wide collection that includes 2000+ font icons examples.
Key features of Go Pricing pricing block:
Pricing & Compare Tables
Flexible system
Live Preview
Small Footprint
Bulk Actions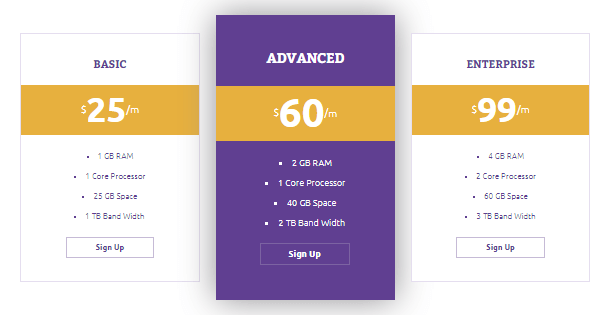 Pricing table block by Premium blocks pricing table WP plugin is surely the modern and attractive way to showcase your pricing plans to the customers. It's compatible with hosting websites and various business or commercial websites.
The block can be customized in different ways according to your tastes and needs. Additionally, add badges to your plans to highlight them from others, put the badge on the most popular or recommended boxes.
Key features of Premium blocks pricing table block:
Customization Options
Add badges
Display options
4 bullet list styles
Essential for hosting websites
CoBlocks pricing table plugin WordPress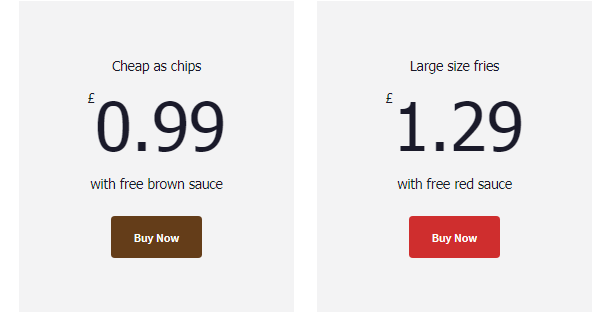 Finally, CoBlocks is an add-on that includes a lot of blocks for professional content building. It also has pricing blocks that will help you create the best pricing tables for WordPress. You will also get an ability to add your pricing plans to the pages and simply customize them in Gutenberg.
Change the color, typography, and width settings. Align the content to make it look more attractive and suit the page design.
Key features of CoBlocks pricing table block:
Pricing plan tables
Comparison tables
Wide width or full width
Align content
Up to four columns