No doubt, if you are an experienced web developer, you know what is a call to action WordPress plugin. Call to action or so-called CTA block is a marketing term, which is used in promoting and selling.
Each page of your website that sells something should have a Call to action WordPress block. From this article, you will learn how to create it correctly and where to place it so that it works effectively.
There are many ways of creating a CTA block, however, we are going to show you how to build based on the Cover block on the example of the website, which will offer educational services for children. Let's create a block and upload a background image.
Customizing Call to Action WordPress Block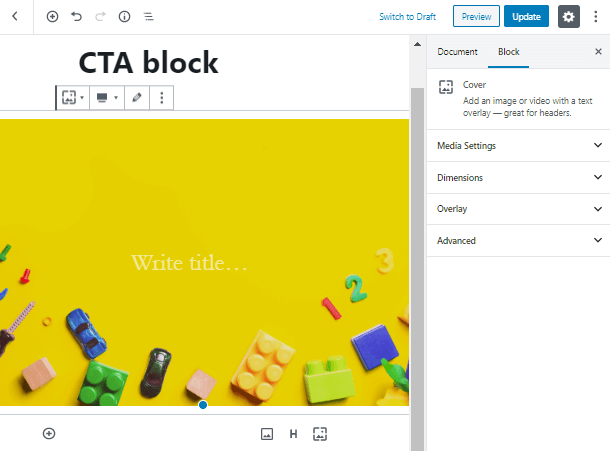 Make an engaging and attractive heading, which will be accompanied by a stylish image. However, try not to overload a Call to action WordPress block with too much information to prevent visitors from getting bored.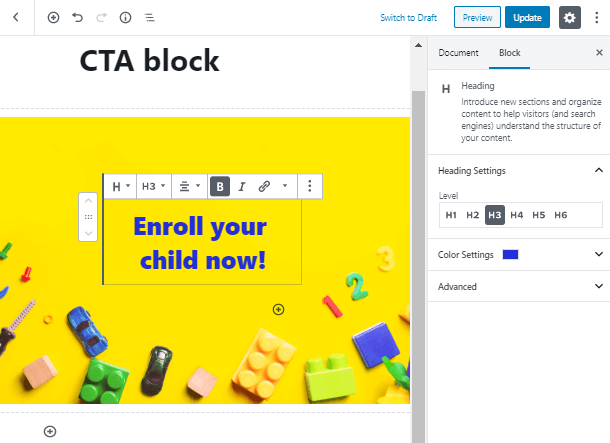 You are also able to add a paragraph with some text. Developing the entire website is difficult. Starting from the proper color scheme, continuing with picking a font that engages viewers. Still, there is a rule, which will solve any problems, if you feel the lack of ideas.
Keep it simple, stupid 🙂

Kelly Johnson, lead engineer at the Lockheed Skunk Works
Remember all the times you've ever stayed at the page and subscribed for something, and take a CTA that worked for you as an example.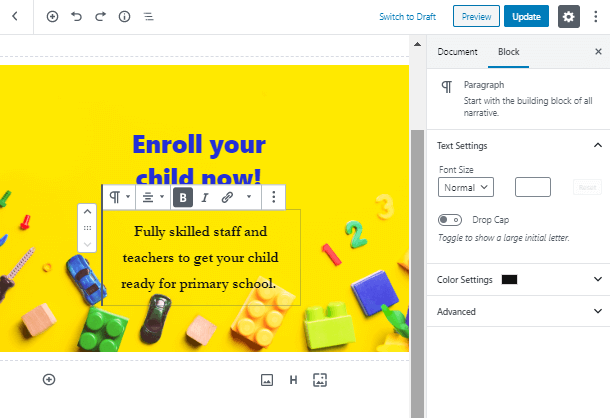 Finally, let's create a call to action WordPress button. According to the researches, green and yellow buttons are attracting more viewers. However, it can depend on your website's design. Style your CTA button by choosing contrasting colors for button text and background.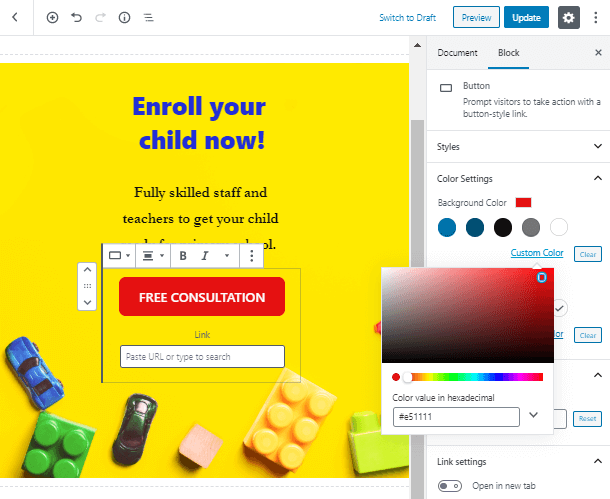 The ability to add an inline image in your call to action button will be quite in handy if you want to apply some snazzy shapes.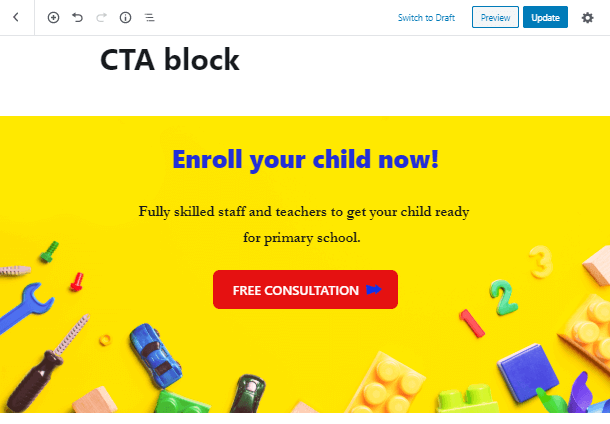 Generally, there are three ways to make a call to action button, excellently work on your website:
simple minimalistic CTA buttons;
CTA with trigger phrases;
CTA buttons.
Choose one of these approaches, or combine them, but always try to stay balanced.
All done! Now you know a little more about how to build an engaging Call to action WordPress block. and customize it.