As everyone knows, there are a lot of plugins that allow you to create informative and attractive posts. Today we propose you to check one of the best Gutenberg posts plugins – ZeGuten plugin. It has 5 layouts and in this topic, we will talk about Uneven posts layout and its settings.
Nowadays, the most popular layout is Grid one. It is set up by default in the ZeGuten plugin. Using the Grid layout, your collection of posts looks attractive and user-friendly. But if you want to make your posts catchy and unique, and if you are not afraid of experiments, you may use the Chess posts layout. Let's see how the post looks like after transformation from a Grid layout to Uneven posts layout.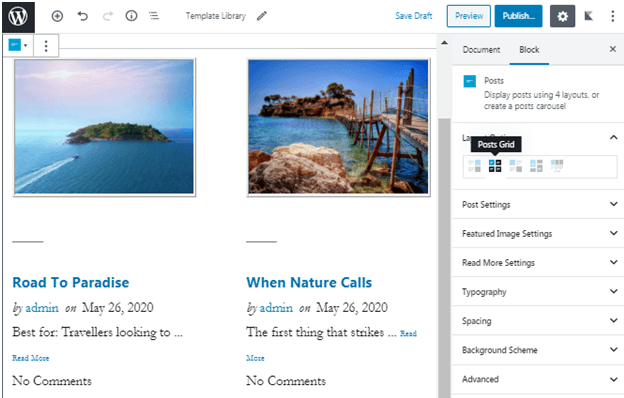 After you added a block, you can click on the Layout tab and pick the Uneven posts layout.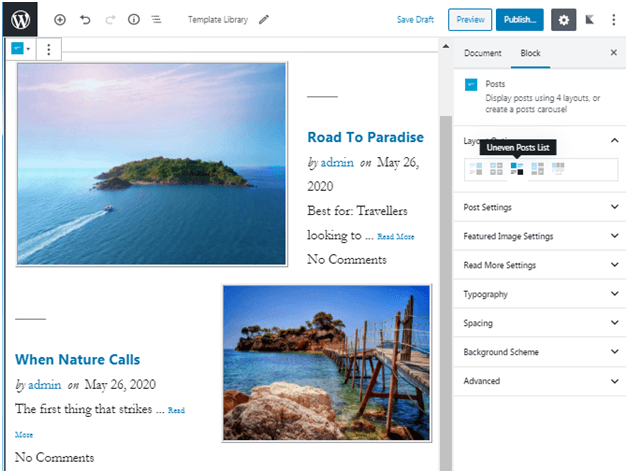 As you can see, it is easy to make an accent on pictures in your post, just using Uneven posts layout. Now let's go further and figure out how to style and customize ZeGuten posts block.
Chess Posts Layout
Discussing the other advantages of Chess posts layout, it is good to mention what components of the block we can showcase. To display Post Author and Post Date is very helpful to identify the posts. It is easy to sort from Newest to Oldest, A -> Z. Also, you can display tag, category, comment count. Perhaps exactly a displayed comment will catch a user's eye to your post.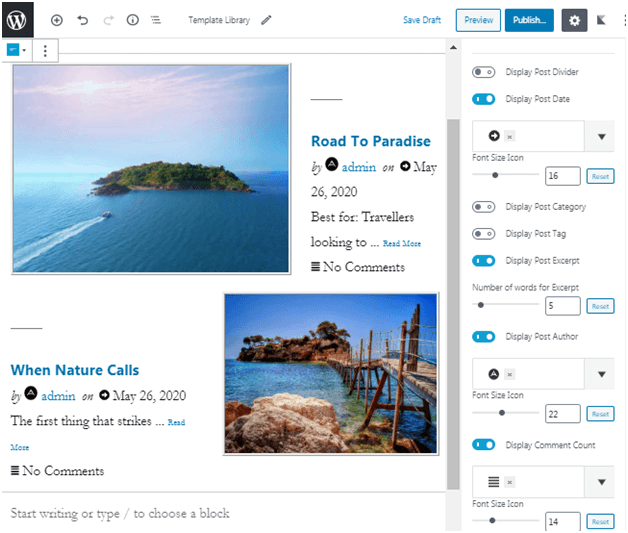 Stay unique and play with image settings! You can change the image`s size and regulate its borders. Moreover, your images can look different, if you set a border style and color. Also, you can choose how many words you need to display in the post Excerpt. There is an interesting option to select an icon from the limitless icon library. You can put them before the author, date, and comments.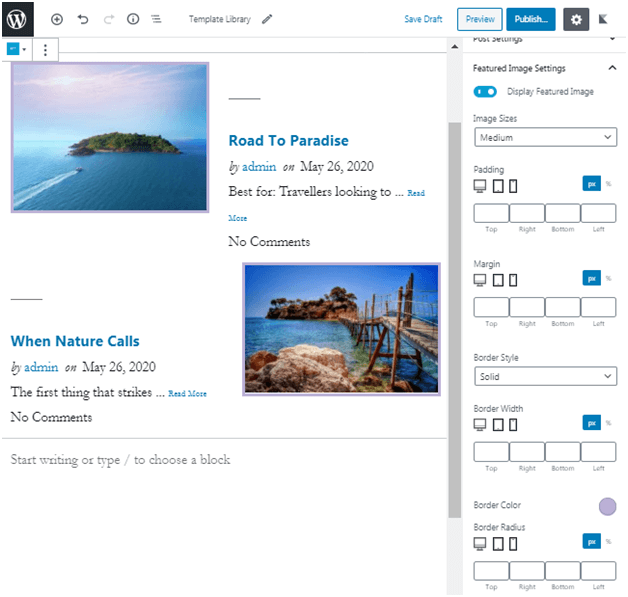 Background Scheme Settings for posts
The Background Scheme settings will impress you with lots of functions you can choose. Chess posts layout will help your posts stay memorable. And also Item Background Color property will allow your post "to stand out from the crowd". Here you can find a border style selection as well.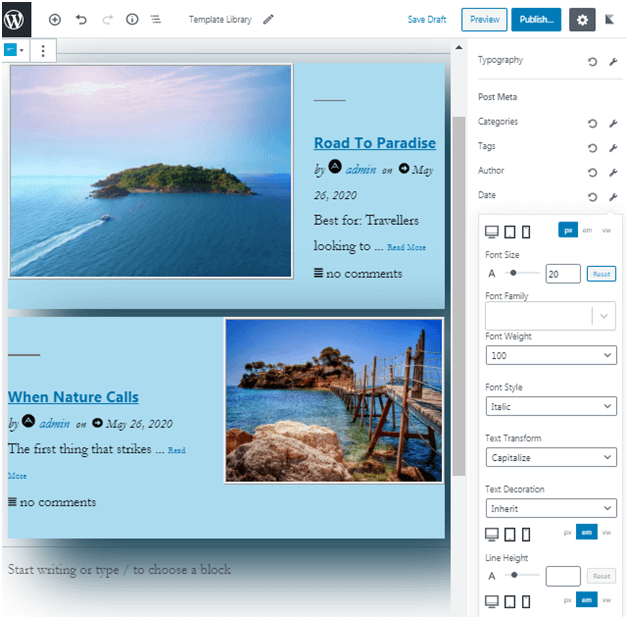 Use a box-shadow tool for a smoking effect. You can choose whether you need a vertical or horizontal color side. Blur and Spread features will add a 3D effect to your post. And if you also choose the Offset position, which allows you to display certain posts, the Chess post layout will look magnificent.
The text elements of your post are worthy to be edited as well. Just check what modifications you can make! There are typography settings for Tags, Comments, Author, Date, and much more. You can select font size and weight, decorate and transform your text depending on your taste.
You may choose how your post should look like not only on the desktop but also on other gadgets. Moreover, you can set a line-height, letter-spacing, and even choose a tag for any text element.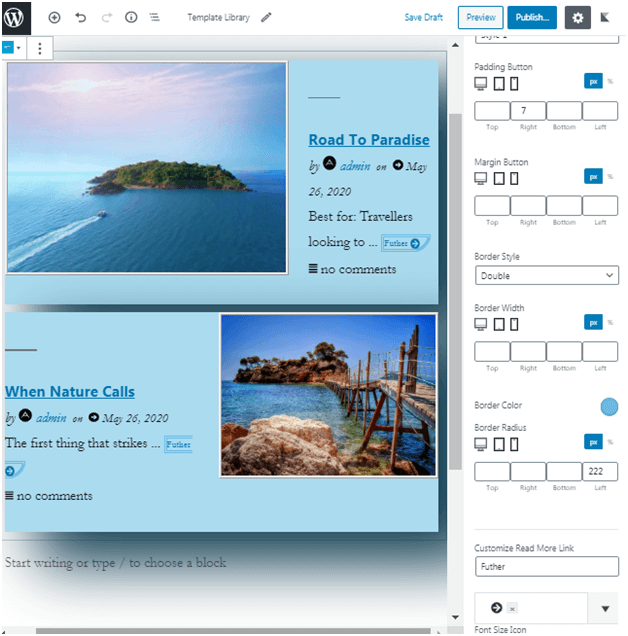 After clicking the Read more button, the visitor "opens the door" of your post to discover " its inner world". That is why there are also special settings. Here you can rename the button, for example, to "Further". Moreover, you can select a border style, its color, radius, and even add an icon.
To make a conclusion, it will be appropriate to say that Uneven posts layout сan absolutely transforms the post`s appearance. And ZeGuten super settings can help it look more convenient and modern.