Gutenberg became a default WordPress editor and was declared revolutionary in terms of website building. Unlike the classic editor, the Gutenberg blocks plugin transforms each content item into a separate block. The change in the website building concept caused the change in the editor interface and also, the content format.
Many developers admitted the fact: Gutenberg made a big contribution to the more varied and richer design. Most importantly, none of it requires the basics of HTML or CSS – everything can be customized in the most pleasant (visual) mode.
More to say, the WordPress block editor has rapidly become a Mecca for third-party developers. The demand for cool Gutenberg plugins is rising every day and will continue to rise as Gutenberg is gaining its momentum.
How do Gutenberg WordPress plugins work?
One may divide Gutenberg plugins into three main groups:
Plugins as a separate block – combined with some default Gutenberg blocks, they typical add only ONE substantial feature to the editor;
Plugins as a blocks library – a collection of extra WordPress blocks with unique or enhanced functionality;
Other types of plugins – typically, they enhance the entire WordPress Gutenberg editor itself.
As you may guess, the block library is the most common type of WordPress Gutenberg plugin.
For that reason, we made a list of 7 most popular WordPress Gutenberg blocks to give you an idea of each one.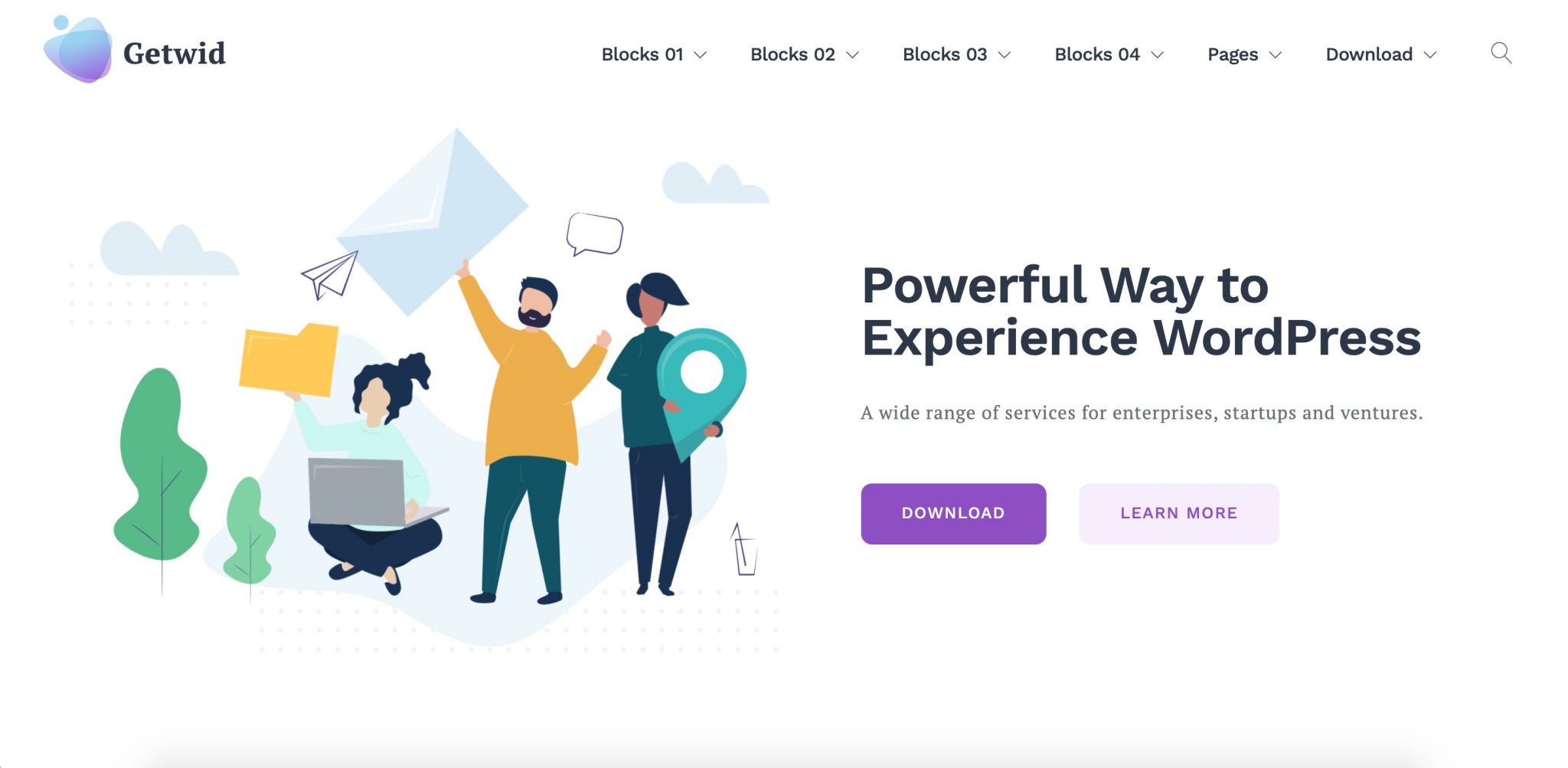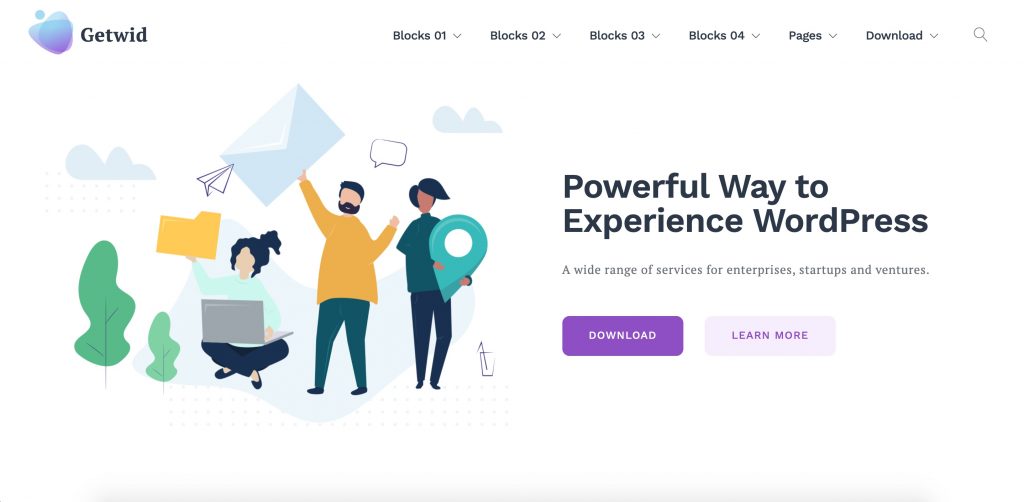 Let's start our collection with the largest collection of Gutenberg blocks in the "free block libraries" category. Meanwhile, the large-scale block plugins typically come at both free and premium versions, Getwid plugin comes 100% free of cost. So anyone can try all 40+ indeed content blocks and 35+ pre-made block templates.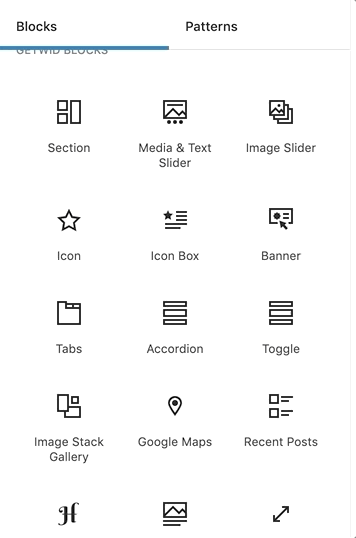 The plugin provides lightweight, multipurpose, and deeply customizable blocks of any type:
Section – combine several blocks in a single section;
Advanced Heading – create catchy headings using a vivid control panel;
Image Stack Gallery – build fully customizable image galleries of different styles;
Instagram – insert a live-feed Instagram gallery;
Video Popup – display any video using various options;
Image Hotspot – add unlimited animated markers with fully customizable tooltips;
Various slider blocks.. and more.
You may easily combine them with each other or with the standard set of Gutenberg blocks to create exquisite designs (for example, you can build a Hero Section using the Getwid Section block and the standard Heading & Banner blocks).
Getwid is a universal solution for users of all skill levels. You may know nothing about the WordPress editor and start editing seamlessly with Getwid. Or you may be a professional developer who prefers building new themes using the Getwid Style Kit.
Key Info: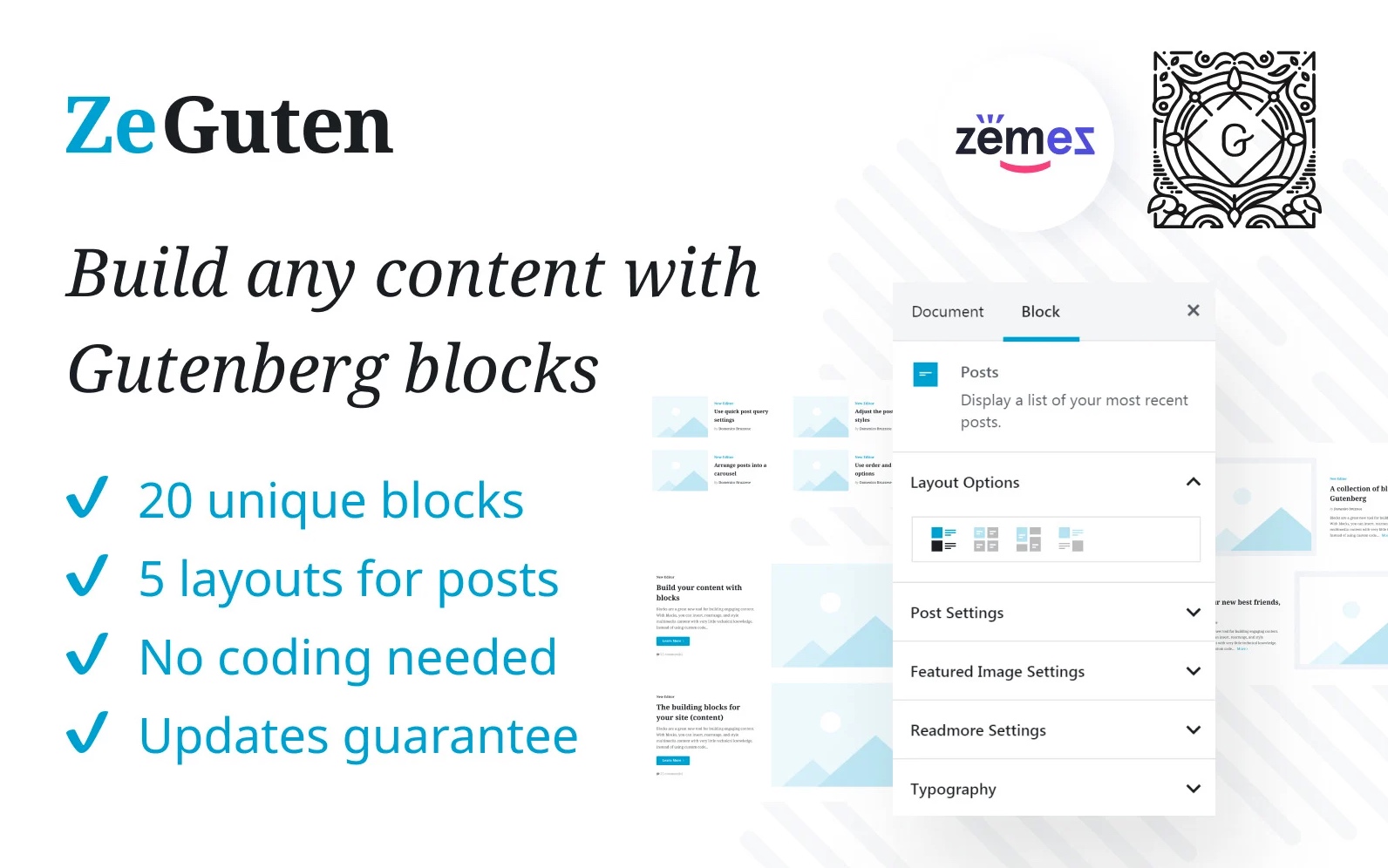 ZeGuten is a stylish alternative to the Getwid Blocks – yet, in the premium segment. This block plugin features the most essential business-oriented blocks with solid styling options. Among the worth-to-be-highlighted blocks, I may highlight:
Section
Blurbs (a marketing-focused block perfect for introducing your services & products and more)
Posts
Animated box
All ZeGuten blocks are easy to manage, especially, when it comes to spacing adjustment between columns. Also, the plugin offers multipurpose section backgrounds (videos, gradient, and image) and advanced layouts (grid, chess, masonry, carousel, listing).
Although ZeGuten has no free version, the pricing for such a feature-rich functionality is rightfully justified. It's worth noting that by purchasing the Gutenix Multipurpose Theme, you get the included ZeGuten Blocks plugin for free.
Key Info: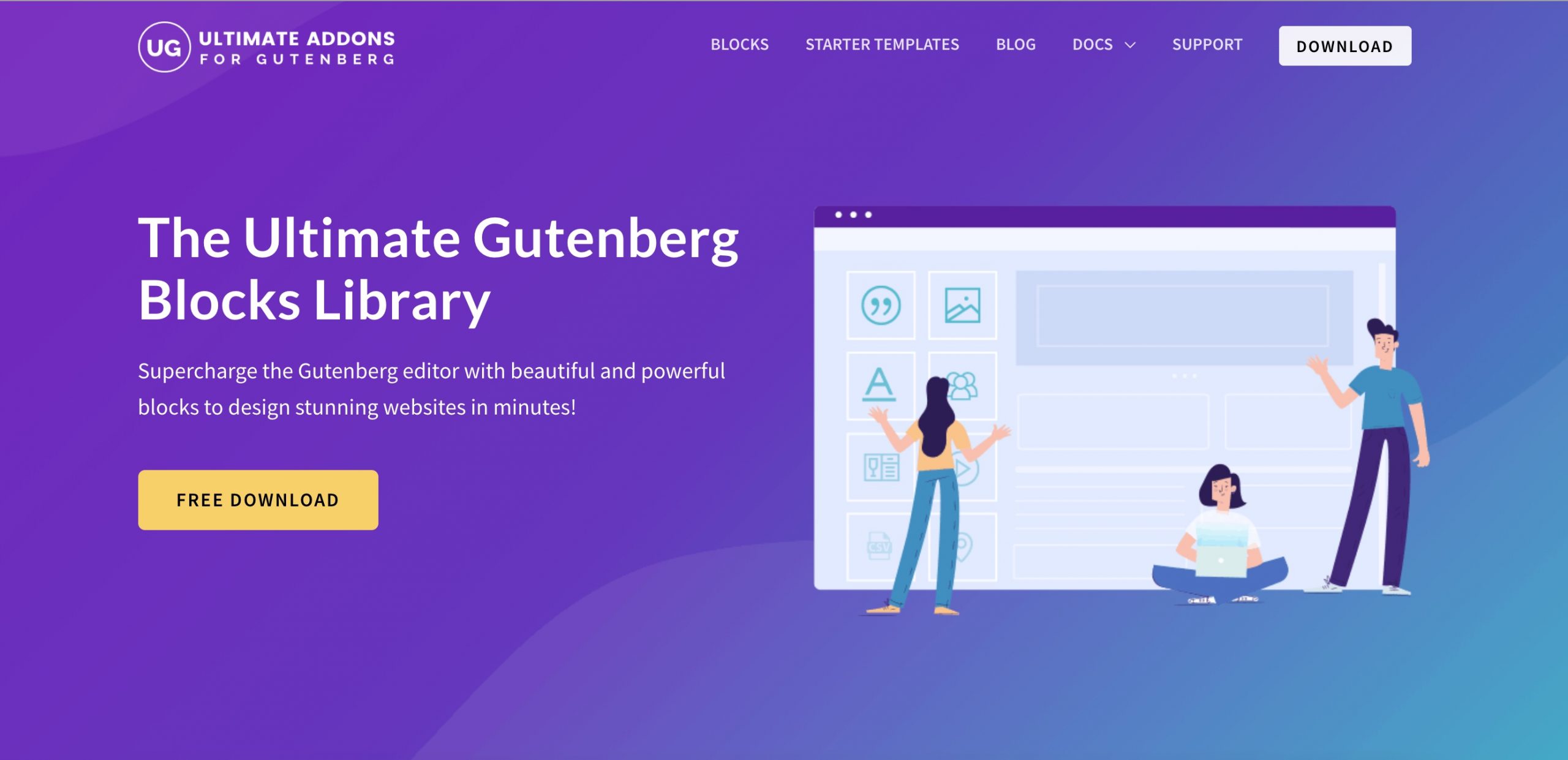 Ultimate Addons for Gutenberg was developed by Brainstorm Force along with similar addons for the Elementor and Beaver Builder page builders. It provides you with 28+ free content blocks, which includes:
Team – helps you display the team section with their names, photos, and links to social profiles;
Price List – allows you to easily create a price list, for example, a restaurant menu;
Testimonial – handy section for adding reviews;
Info Box – helps you add an information block with an image, title, and description;
Multi Buttons – allows you to add several buttons to one block.
The advantage of using the Ultimate Addons plugin is that it comes with native support for the Astra Theme's starter sites. This means you can import the starter site and use the block editor in order to customize the Astra beautiful layouts to your liking.
Moreover, the WordPress content block plugin allows you to deactivate elements that you are not going to use.
Key Info: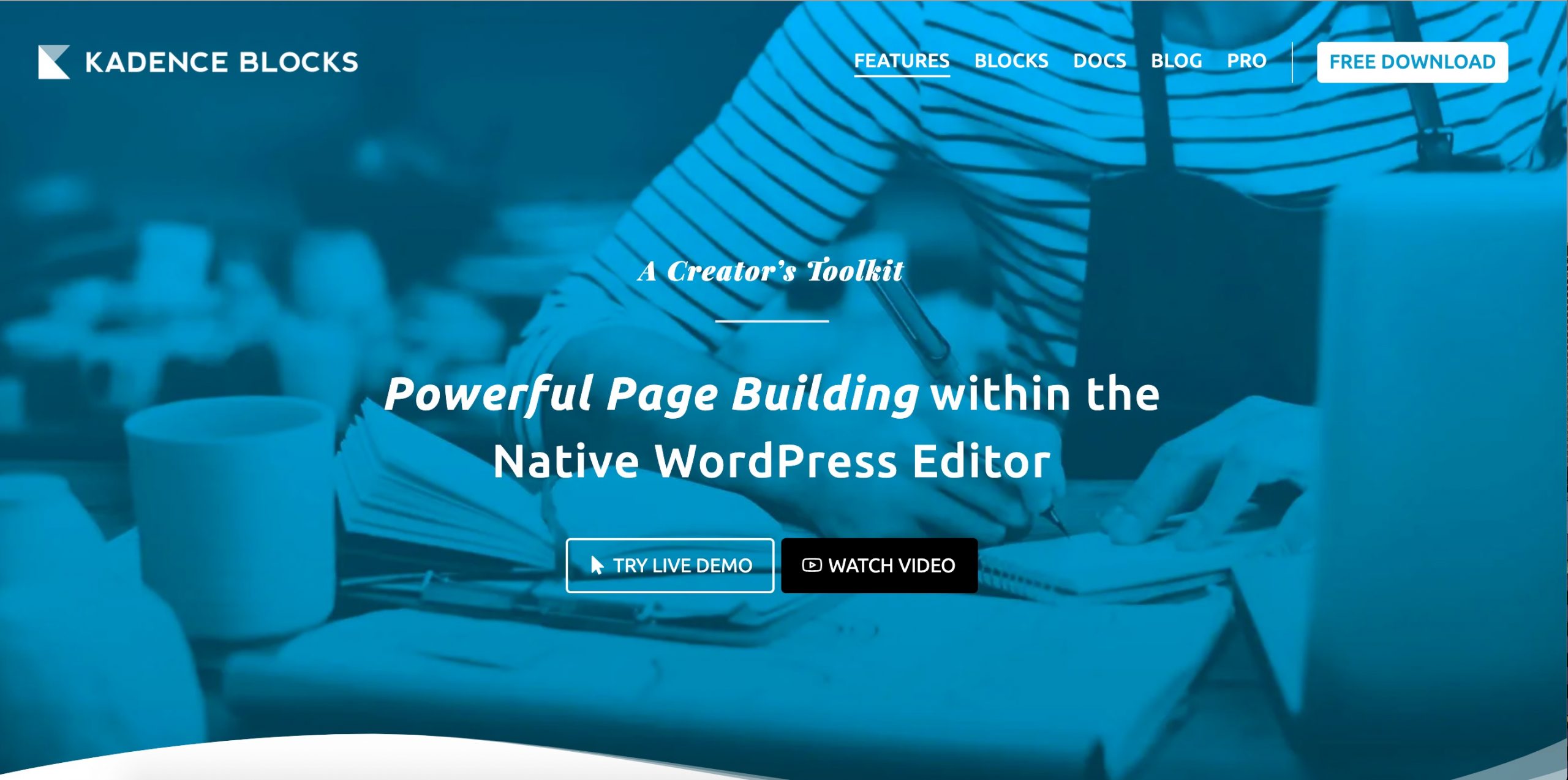 Kadence Gutenberg Blocks is one of the few Gutenberg WordPress plugins to offer template blocks rather than content ones. For example, the Raw Layout blocks allow you to fit up to 6 columns inside, and each of those columns may contain any type of block.
Kadence also lets you add your own backgrounds, as well as custom margins and padding for both desktop and mobile devices.
Along with the Raw Layout block, we may also highlight:
Advanced Gallery
Advanced Button
Icon
Info Box
Accordion
Icon List
The plugin allows you to deactivate blocks that you are not going to use, which keeps your Gutenberg block editor clean and lightweight. And if you are craving for more blocks from the Kadence Themes team, you may easily switch to the premium plan.
Key Info:
Number of free blocks: 12
Blocks demo: Kadence Blocks Demo
Custom starter theme: no
Customization: advanced
PRO version: Yes, $59/year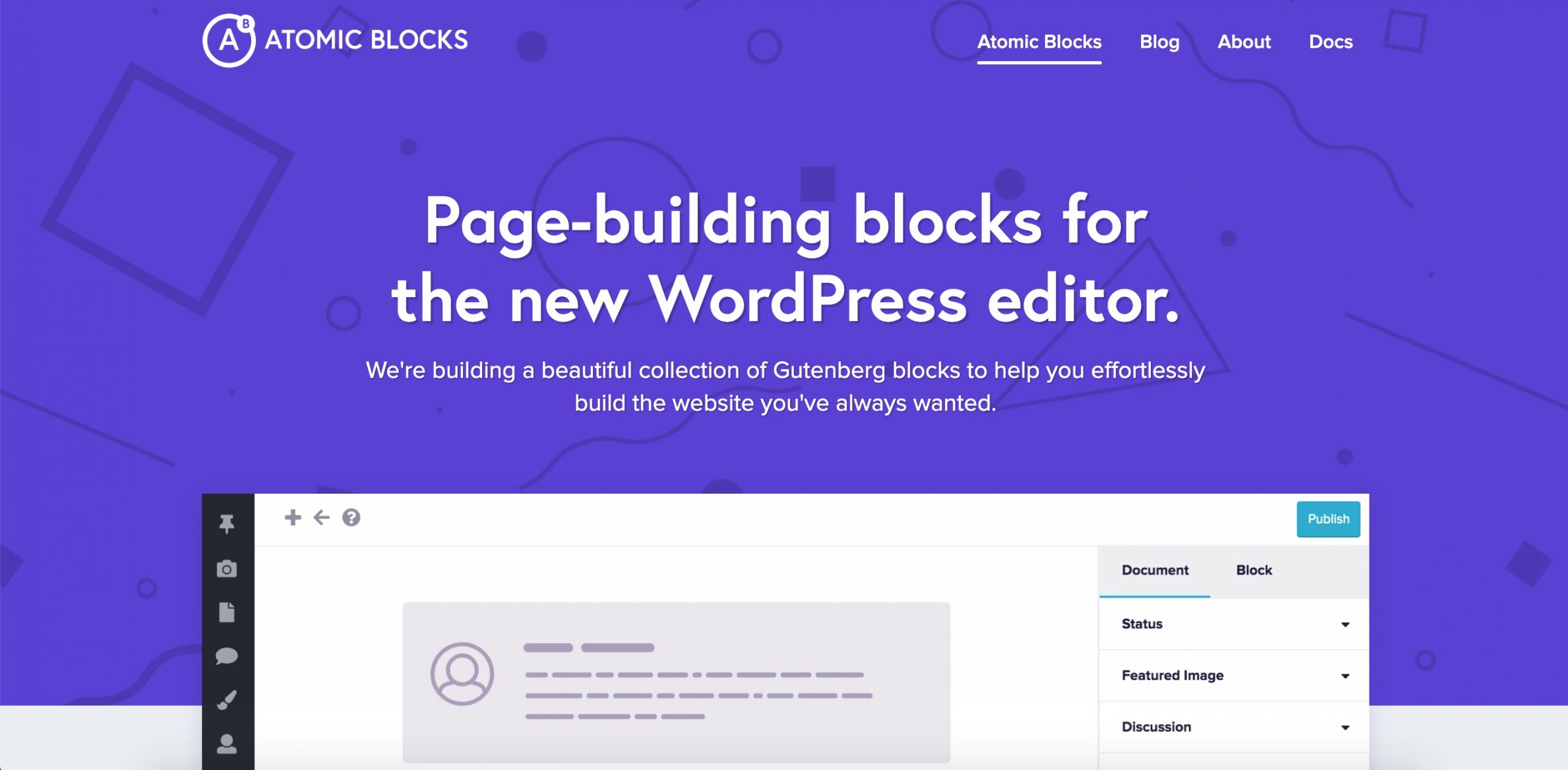 Atomic was one of the first block collections for the Gutenberg WordPress editor, making it one of the major players in the WordPress community.
Overall, you will not find any complex blocks in the collection. There are only 15 simple and at the same time utilitarian elements, which may work well for a variety of projects.
Here are the notable mentions:
Post Grid
Container
Inline Notice
Share Icons
Call-To-Action
Author Profile
Drop Cap
Although Atomic blocks were initially designed to work with the Atomic Blocks theme, the plugin is well compatible with any WordPress theme.
Key Info: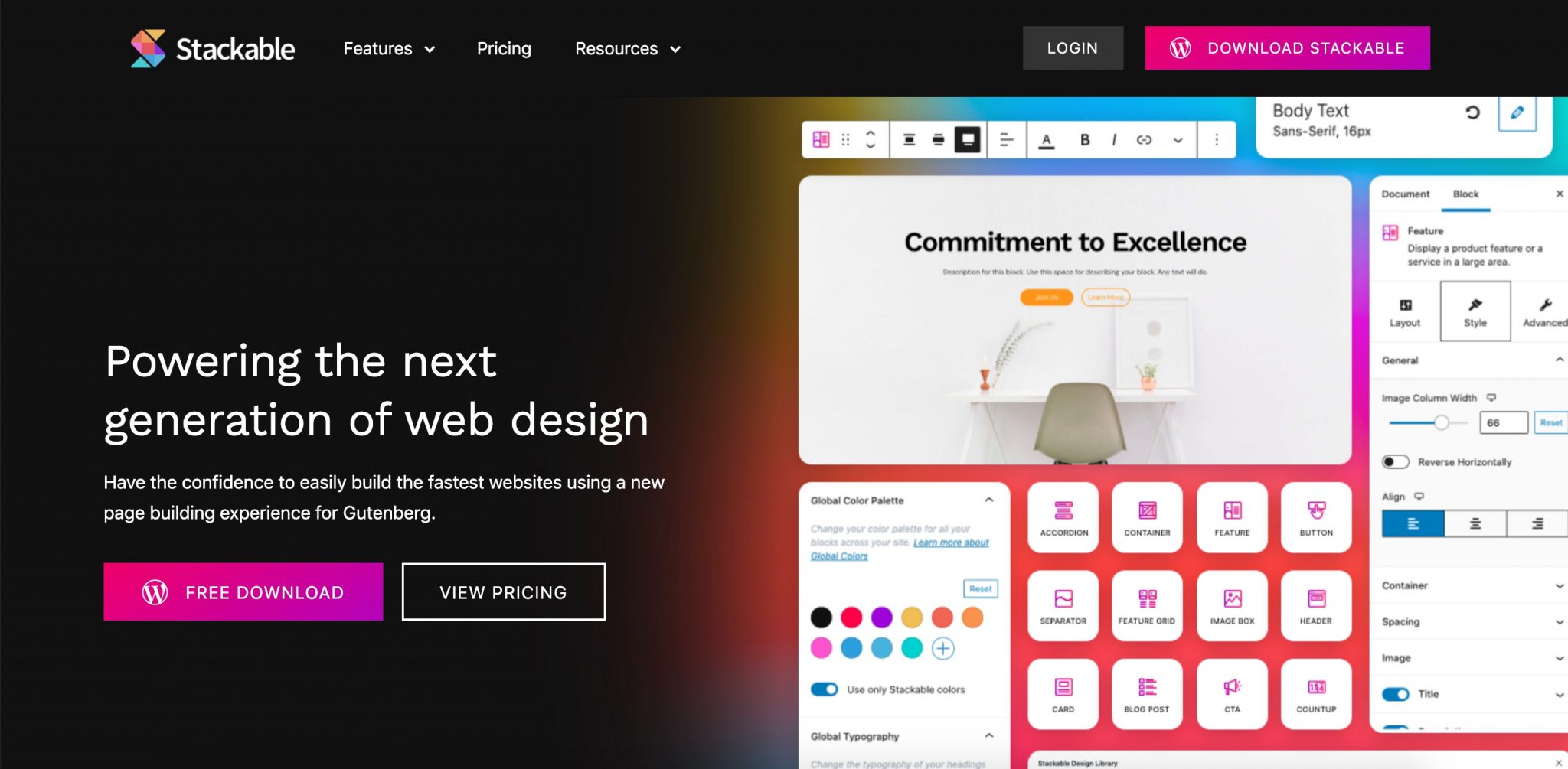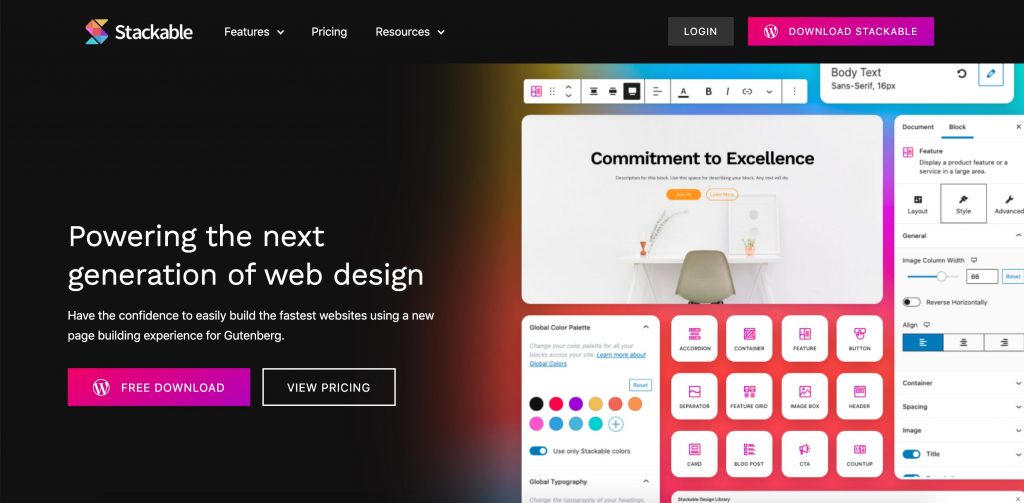 Stackable is a freemium blocks plugin, which includes 27 custom Gutenberg blocks and plenty of ready-made block designs, unique UI kits, and block layouts.
Here is a list of the cool Stackable Gutenberg blocks collection:
Container – combine different blocks in one row;
Feature Grid – showcase your product or portfolio capabilities in stylish grid layouts;
Team Member – showcase your team members their position, responsibilities, and specialties;
Video Popup – add full-screen popups for YouTube videos and Vimeo videos.
Stackable also offers impressive background effects and options. For the slider or banner background, you can choose images & videos, fixed images, gradient background effects, and much more.
In addition to the free version, you can purchase the Stackable PRO adds, and that will add you premium markup (for the existing blocks), advanced styling effects (for example, the hover effect), a CSS customizer, and a few more minor options.
Key Info: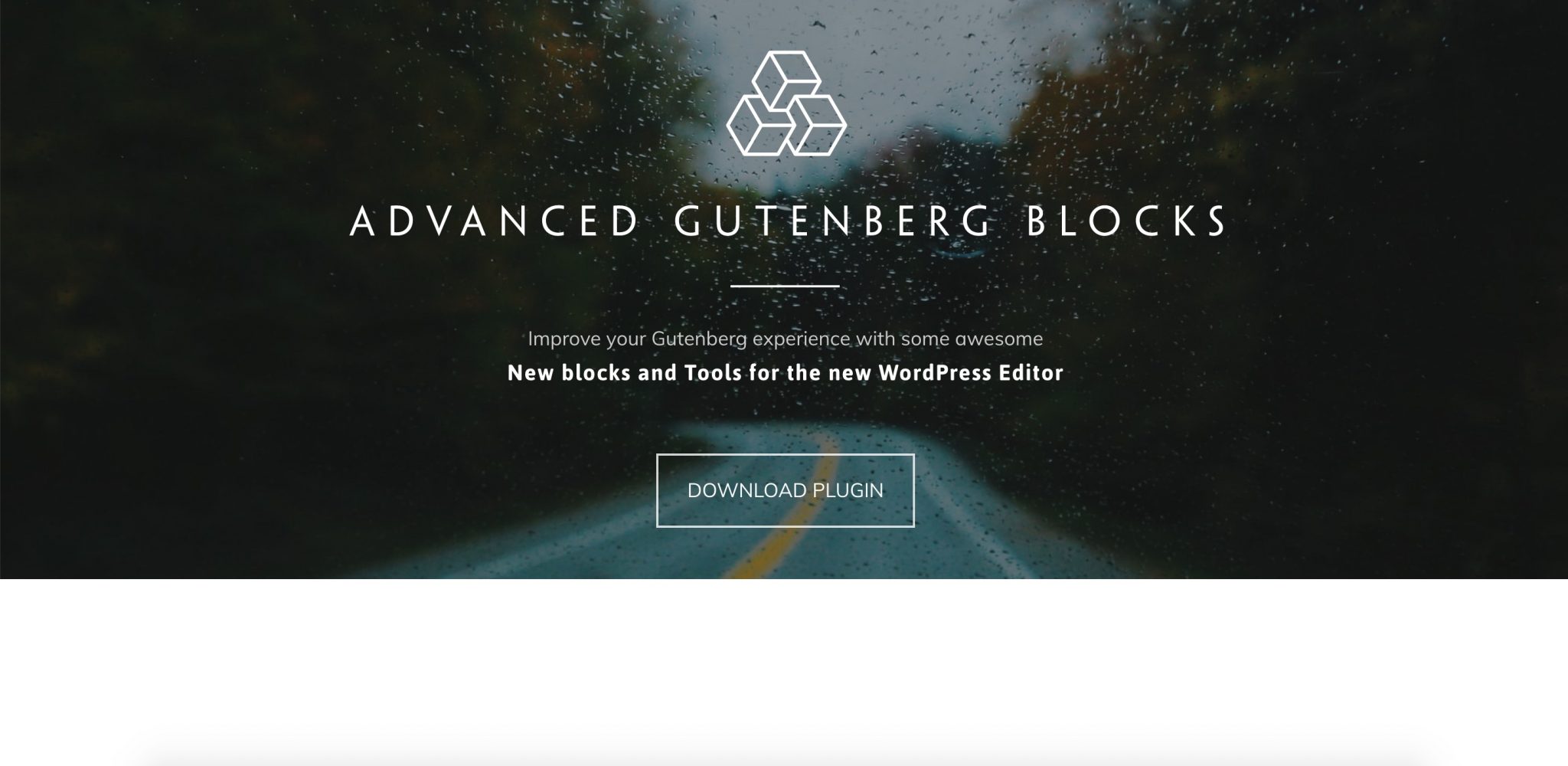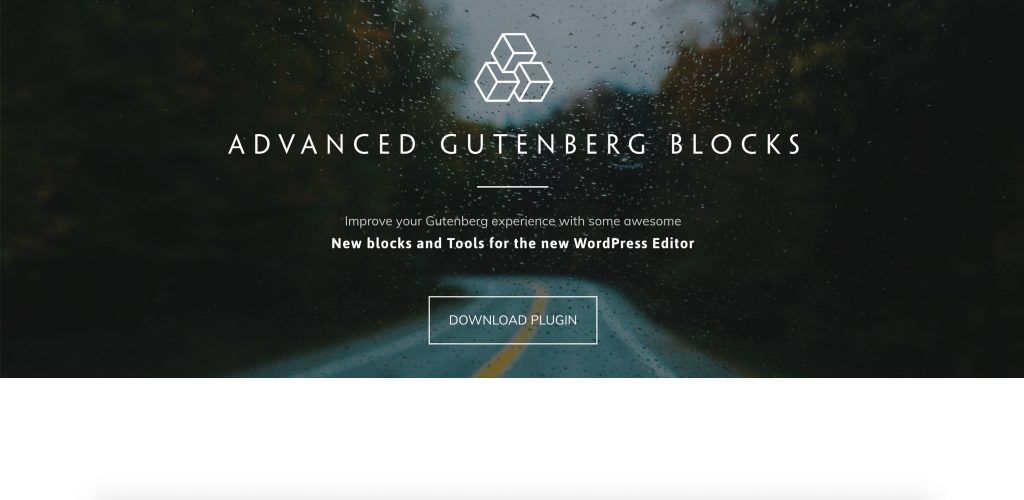 The last item from the "most used block plugins" list is Advanced Gutenberg Blocks. One is a handy addition for users looking for Gutenberg-based WooCommerce elements. The plugin offers unique content elements dedicated to eCommerce or marketing activities.
Let's take a look at the most unique plugin blocks:
Notice
"Add to Cart" Button (WooCommerce)
Banner Ad
Text + Rectangle Ad
Plugin Card
Website Card Preview
And although Advanced Gutenberg Blocks comes 100% free of cost, the majority of its features can be easily considered "premium-like".
Key Info:
Conclusion:
It's hard to deny that most of the Gutenberg plugins offer more or less the same functionality. When it comes to the most commonly-used block collections, each one does an excellent job in extending the existing Gutenberg functionality. For that reason, we would fall for any plugin from our list.
Only when building Gutenberg-based themes and websites, one may spot the subtle differences between customization levels of the mentioned plugins. If the ability for advanced customization is crucial for you as a plugin user, go for Getwid, ZeGuten, Ultimate Blocks, or Stackable.
Don't forget to mention which plugin worked best for you in the comments!