It's not a secret that each website owner wants to have a quick and hassle-free performance on the web. That is exactly what you will learn from our brief WordPress speed optimization course. In case, you need the WordPress theme that will be like a rocket, take a look at the Gutenix and the products you can get with it. So, how to optimize the WordPress speed?
The high importance of WordPress speed optimization is caused by many factors.
It makes the user experience of your website much better.
What do you know about your visitors for sure? They don't like to wait for the page to load – so don't make them wait any longer.
Slow loading of the website may probably cause a decrease in your Google ranking.
Sounds a little frightening? Don't let your pages slow down. From this article, you will learn a formula for how to pull off the WordPress speed optimization.
Why your website may slow down
There are a lot of resources to figure out why your website loads slow. One of them is PageSpeed Insights, where you can simply enter a web page URL and check what slows it down. Now your site should also correspond to the Core Web Vitals requirements to be in line with the latest optimization trends and get a higher position on Google. You need to find out the reasons for the low performance. Specialists highlight 5 main causes of unsatisfactory loading time.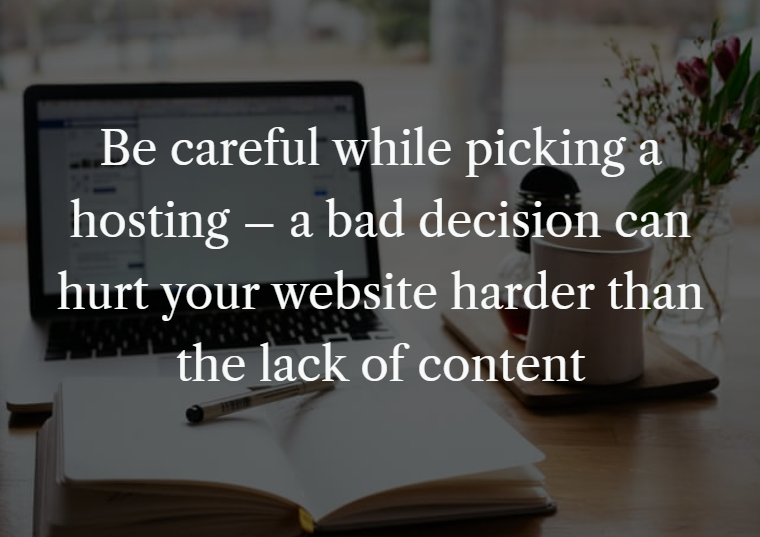 One more factor of the low WordPress speed is improper WP configuration. Check whether your website serves cached pages. If the answer is no, it can even lead to the website crash.
Take a look at your plugins. Are you sure about their warranty and security? Poorly chosen plugins will slow your website down in no time.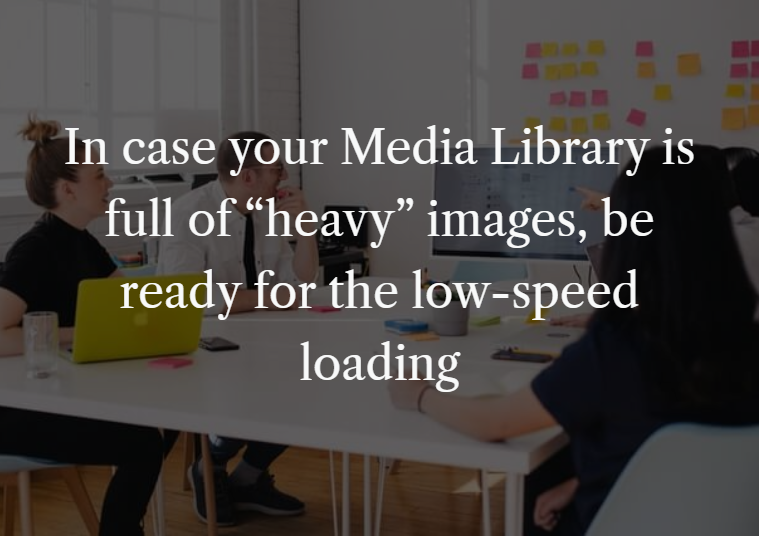 Pay your attention to the outer scripts. Third-party code isn't always safe or properly optimized, which may also require some work on the WordPress speed optimization.
Now that you faced some of the probable reasons for the bad website performance, let's move to the desirable solutions.
Select a proper WordPress hosting
Your WordPress speed optimization should start with this simple but highly important step. Each web hosting has a plan and a pack of services, which may differ a lot from one another. It's up to you to decide which hosting will do for your purposes, whether you want basic functions, or are looking for a cloud and virtual services.
Web hosting will help you in managing your WordPress configurations, doing the backups. Moreover, most hostings also offer automatic updates and some options for website protection. NOTE: you will share some of the server sources with other users, so be extra careful while picking a suitable plan.
Optimize WordPress speed via the size of your images
No doubt, websites nowadays use a bunch of images on their pages to entertain visitors, catch their attention, or make them do some actions. Banners, blurbs, slides – each of these blocks requires an attractive image.
However, you have to reduce the image size to optimize WordPress speed. If you want fast performance, but don't want to lose image quality, try to avoid such formats as BMP and TIF. Good old JPG and PNG are much better. Moreover, the World Wide Web is full of various resources for image compress for every taste.
Another alternative to speed up a website is to use Lazy loading plugins. With these free Lazy loading plugins, you can quickly improve the speed of loading images on your WordPress website and pages.
Keep an eye for updates
This tool for WordPress speed boosts maybe not so obvious for quite a lot of developers. As WordPress itself updates more frequently than some themes, plugins, or PHP versions, you should be ahead of the curve and keep an eye on the latest modifications. The newest versions are always much faster and better optimized than the old ones.
Use WP Super Cache tools
When a visitor walks around your site, the site requests data from a database that is stored on the hosting. Instead of completely carrying out the process of loading the website from the database, part of the data is pumped from the cache.
That is why caching your site is necessary if you want:
quickly provide access to site data that rarely change;
speed up loading of the site;
provide a better user experience for all visitors to your site.
You can use the WP Super Cache plugin to enable and manage to cache. It generates reusable HTML files to serve your website.
Try server caching
You can also configure the cache at the server level between the website and the client. There is a directive called proxy_cache_lock, which allows the proxy server to delegate only the first of similar client requests at a time. If the directive is set, clients will receive a response when they return the first request.
Optimize scripts and speed of WordPress
One more way to optimize WordPress speed on your website is s to reduce the number of HTTP requests. You need to put all the plugin scripts and styles into one. The Autoptimize plugin or its equivalent will help to make such a mix.
Autoptimize combines all .css files on the page into a single file and places it at the top of the document. Also, combines all .js files and embedded scripts and places them at the end of the document. And there is an opportunity to compress the HTML page itself (remove extra spaces and line breaks).
Try not to upload audios or videos directly to your pages
Almost all WordPress users upload audios and videos to the Media Library and then paste them to the pages of the website. What can go wrong?
In fact, it may disrupt the WordPress speed optimization process. Primarily, if you are using hosting, implementing audio, and video files may cost you bandwidth. Your provider can charge overage payments or even shut down your website.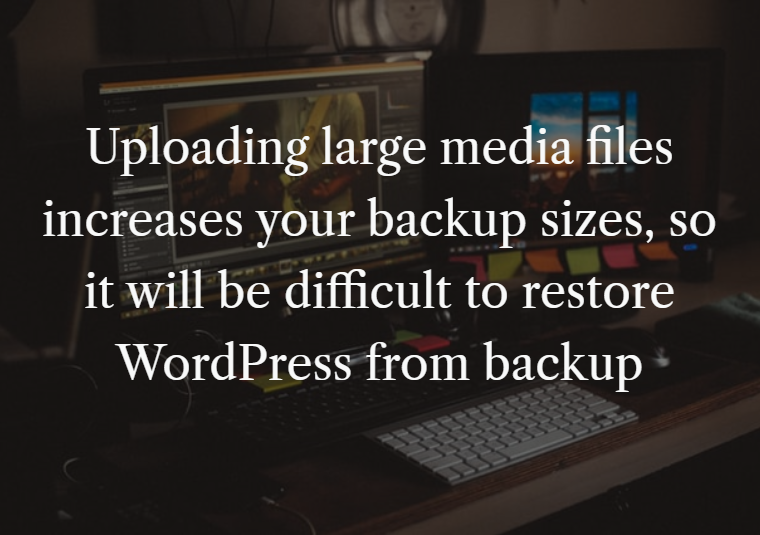 That is why, the solution is to upload a file's URL and use media hostings, as WordPress has an inbuilt embed feature.
Top solutions to optimize WordPress speed through your blog
Don't think that if you are running a neat blog website, you don't need to care about how to optimize WordPress speed, as if you have an online store or a business website. Take a glance at the valuable pieces of advice.
As a default option, WordPress showcases the entire content of your posts on your home or archive page. This causes the slow loading of the blog pages, categories, tags. Use post excerpts to speed up your website and prevent subscribers' loss.
Limit the amount of posts revisions on your website in the wp-config.php file. Too many revisions may overload your database.
Follow this simple advice and pull off the WordPress speed optimization in no time.