Are you tired of the monotonous posts? We have excellent news for you! One of the interesting features of the Gutenberg block editor is that you are not limited to the default blocks. However, sometimes a Gutenberg functionality itself is not enough to build a multipurpose blog. You need special WordPress posts plugins to expand the possibilities of content building and arranging posts in beautiful layouts.
Nowadays the variety of multiple block plugins for Gutenberg really impresses. However, if you are new to website development, it may be hard to choose the right one. In this article, we have prepared the Top 5 posts plugins for Gutenberg, which has a bunch of outstanding tools and features to build a blog. Whether you want to create a fitness or lifestyle blog, this topic will be quite handy for any purpose.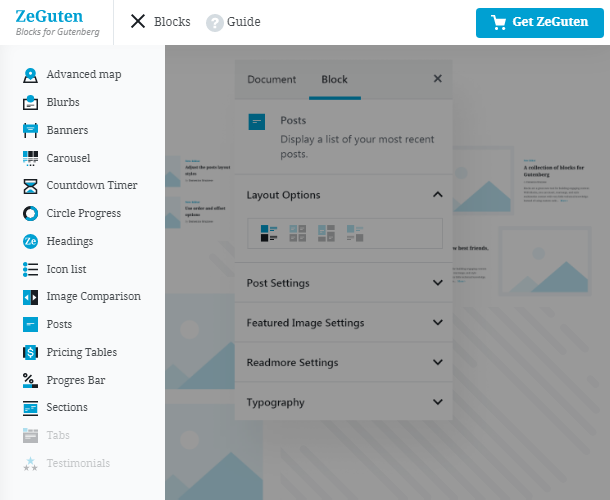 ZeGuten is a brand new one of the WordPress posts plugins that makes content formation very simple for everybody, from beginners to knowledgeable developers. The plugin offers you 5 stunning layouts: listing, grid, chess, masonry, and a dynamic carousel. If you pick a carousel you can use animated effects. Structure your content, showcase your posts for Gutenberg, and apply custom backgrounds as professionals with uncomplicated Gutenberg posts block.
Moreover, ZeGuten allows you to apply a Read more button and customize it in a few clicks. Choose its position and set the width. In addition, you can set an order for any element to build a custom post structure.
Check out some other super cool features:
order posts by categories;
set up the offset;
order by Date, Title or Random;
choose the author, comments, and divider;
modify the images: set the size, location, shape, style.
CoBlocks WordPress posts plugins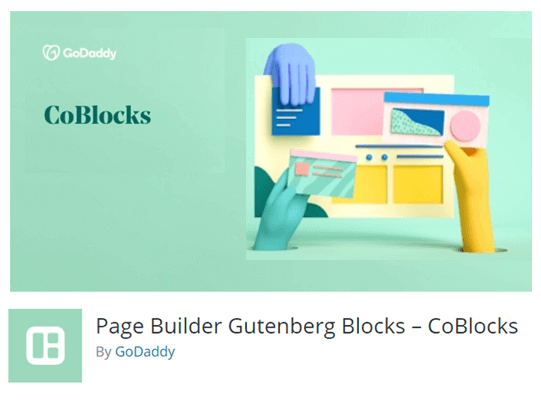 Catch the next WordPress posts plugins for Gutenberg called CoBlocks! One of the most noteworthy blocks in CoBlocks is customizable rows and columns. With it, you can generate complex, unique designs for your blog website using the block editor. You will be surprised how CoBlocks for posts for Gutenberg simplifies the creation and styling of posts on the site.
The CoBlocks plugin has two Post blocks: a classic one and a carousel of posts. You may also add a separate Offset block. Just choose the location of your post on the page and add the information you have!
CoBlocks Posts main features:
setting the Post excerpt;
the Gutter tool;
showcasing the date and author;
ordering posts by A to Z and from newest to oldest.
Let's continue with one of the most admired block posts plugins for Gutenberg – Kadence Blocks. It helps you to insert quite a few new Gutenberg posts blocks. Kadence Blocks also has options for specifying new markup, which is awesome for pairing with other plugins from our list.
You can also add your personal backgrounds, as well as custom margins and paddings for desktop, tablet, and mobile devices. Kadence Blocks is very similar to the row setting in the posts builder and provides various column structures.
It is very helpful to:
Choose the count of buttons and their location
Modify the buttons` size and style
Get rid of default style of image and choose the Rounded
Create the most attractive and unique headings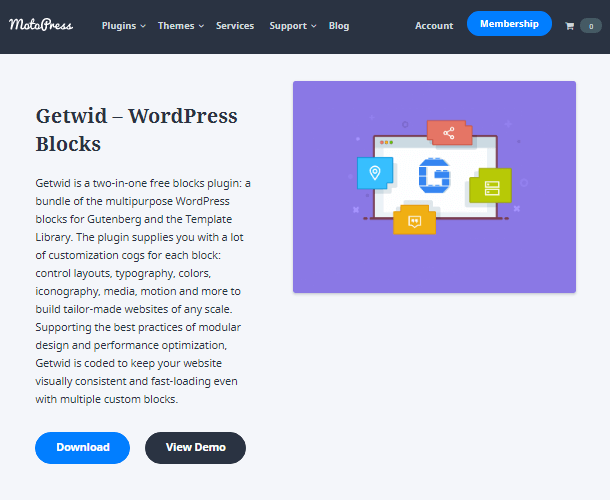 And we are ready to introduce you to Getwid! It is one of the best posts plugins for Gutenberg. Getwid will attract you by its simple built-in editing with many settings in each Gutenberg posts block. You can create interesting sections and embed them on other pages with one click.
Getwid helps you to generate beautiful posts layouts section by section. You can easily add sliders, background images to the newly created section. The Getwid plugin introduces you Custom post type, Post Carousel, Recent Posts, and Post Slider blocks.
Here are some of Getwid post settings:
display post date, featured image, comments, and title;
showcase posts of certain categories;
set the image size;
set the posts excerpt;
order posts in various ways.
Stackable WordPress posts plugins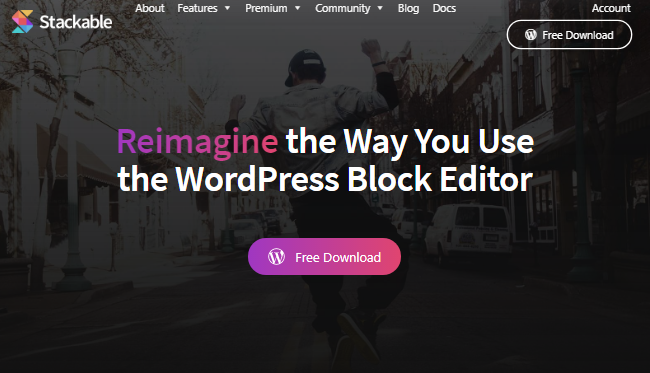 Well, let's get some information about one more posts plugin for Gutenberg – Stackable, which is gaining attractiveness. It includes a container block that supports stunning full-screen page layouts.
The blocks look appealing, and you get a huge number of customization options for each block in your post. You can set block title, description, background, and separators. In addition, you can select a proper pre-made content order.
Here is a partial list of some Gutenberg posts settings of the plugin:
4 free and 8 premium blog designs;
basic and list layouts;
showcase the Readmore button, metadata, excerpt, and category;
display specific Posts ID;
set alignment and spacing.