How to build a law firm website with a super tight project budget? Luckily, we've got WordPress – an immense hub of affordable solutions for non-pros, including a few free lawyer website templates.
There are a few reasons why we chose Elementor as a major website customization tool.
The free version of Elementor has a LOT to offer.
The real-time & drag-and-drop editing is based on the concept of adding separate sections to the website. Overall, Elementor offers 30+ standard widgets (sections) in its free version – all of them with Content, Styling, and Advanced customization settings. The free version also allows users to edit settings for each responsive mode (mobile, tablet & desktop), insert advanced CSS settings, and many more.
Gutenix offers a FREE law firm web design for Elementor.
Initially, Gutenix is a premium multipurpose theme with 47+ skins customizable via the Gutenberg block editor as well as Elementor and Brizy page builders.
At the moment, the theme offers free skins for the Elementor page builder only: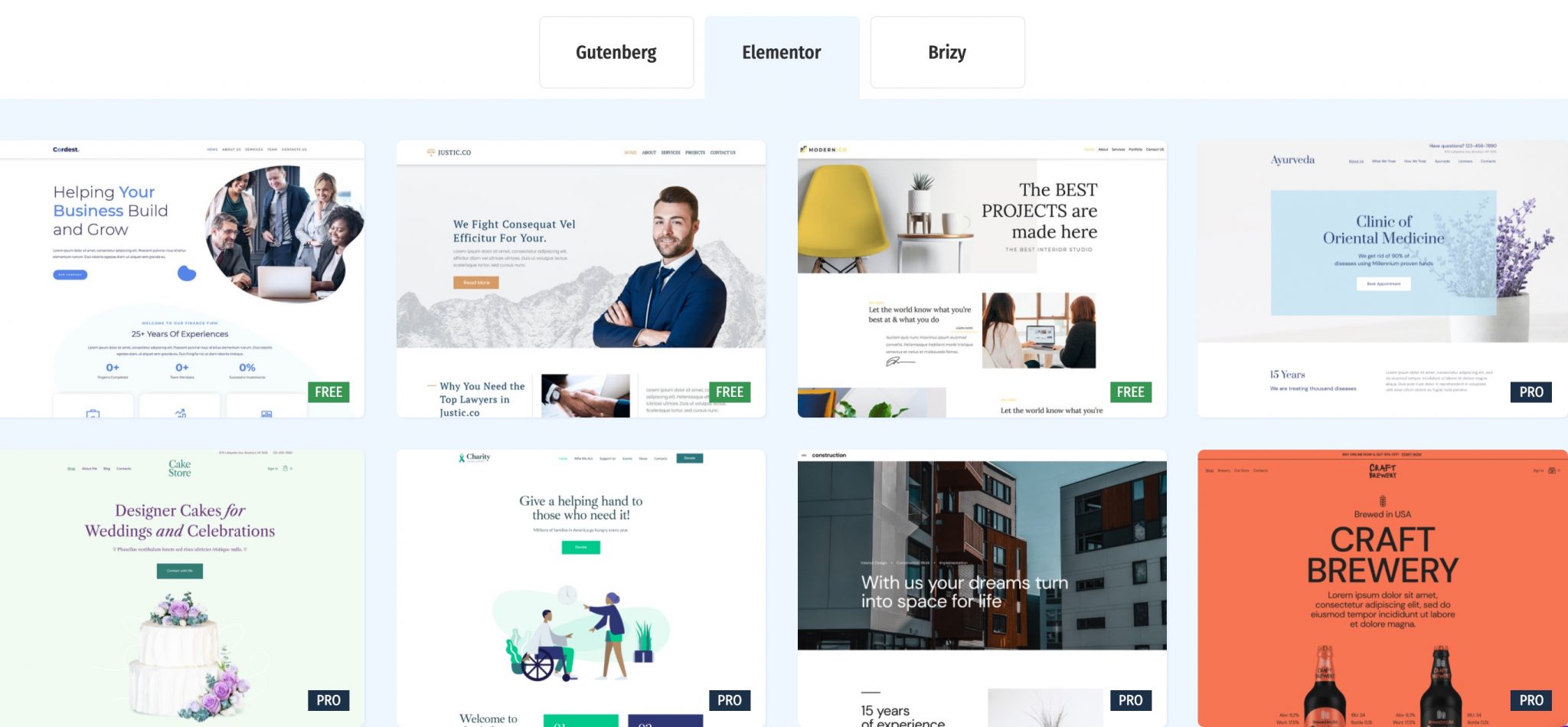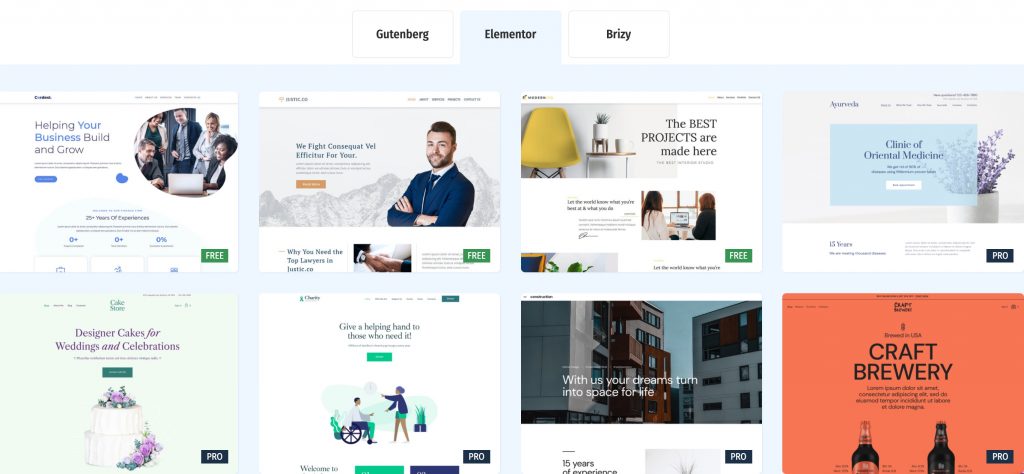 Elementor offers a huge choice of free addons & extensions.
Thousands of WordPress providers deliver exceptional solutions for Elementor. Not only this includes Elementor themes & templates but also multiple add-ons & extensions (an example is a free collection of Stratum Elementor Widgets).
So, let's not waste any other minute and start building an Elementor website using one of the lawyer website templates right now!
4 Steps To Create a Lawyer Website in Elementor
You are 4 steps away from having a full-fledged website, whether it's an individual lawyer's profile or a webpage of a law firm:
Domain & Hosting
WordPress & Elementor Installation
Gutenix Theme Setup
Installation of Third-party Addons
Step 1: Domain & Hosting
The basics of any website are 1) registration of the website's domain name and 2) hosting service.
A domain name is what you see in the address bar of each site (ours is gutenix.com). Those should be short and memorable, and herewith, have a direct connection to you or your brand.
The most common ideas for domain names are:
Law firm titles
First and last name (for individual lawyers portfolios)
Mixed (title + terms associated with the industry
Hosting is where all they would store all the website files and databases. Small or medium-size business websites can use the most affordable hosting types: shared and VPS. Both would be enough for websites with moderate traffic.
Click the link to view our hosting provider recommendations in a comparison table. One of the hosts even offers a one-year domain name registration meaning you can combine both actions in one and not pay extra.
Step 2: WordPress & Elementor Installation
Now that your hosting and a domain name are up and running, it's time to install WordPress & Elementor (unless you have installed them already).
Two ways to install WordPress:
Manually;
In one click through your hosting provider (the majority of large hosting providers would offer this option).
Installing WordPress in one-click sounds like an easier solution. But when doing it manually, you can take much better control of all configurations.
Follow the link for a similar guide on how to make a website with Elementor + Gutenix to view the actual guide.
Step 3: Gutenix Theme Setup
In the same mentioned guide, we provided a step-by-step guideline on how to install a pro version of the Gutenix theme.
To install Gutenix FREE, the same actions need to be applied. But in a Welcome tab, you need to choose the "I want to use Gutenix FREE version" option: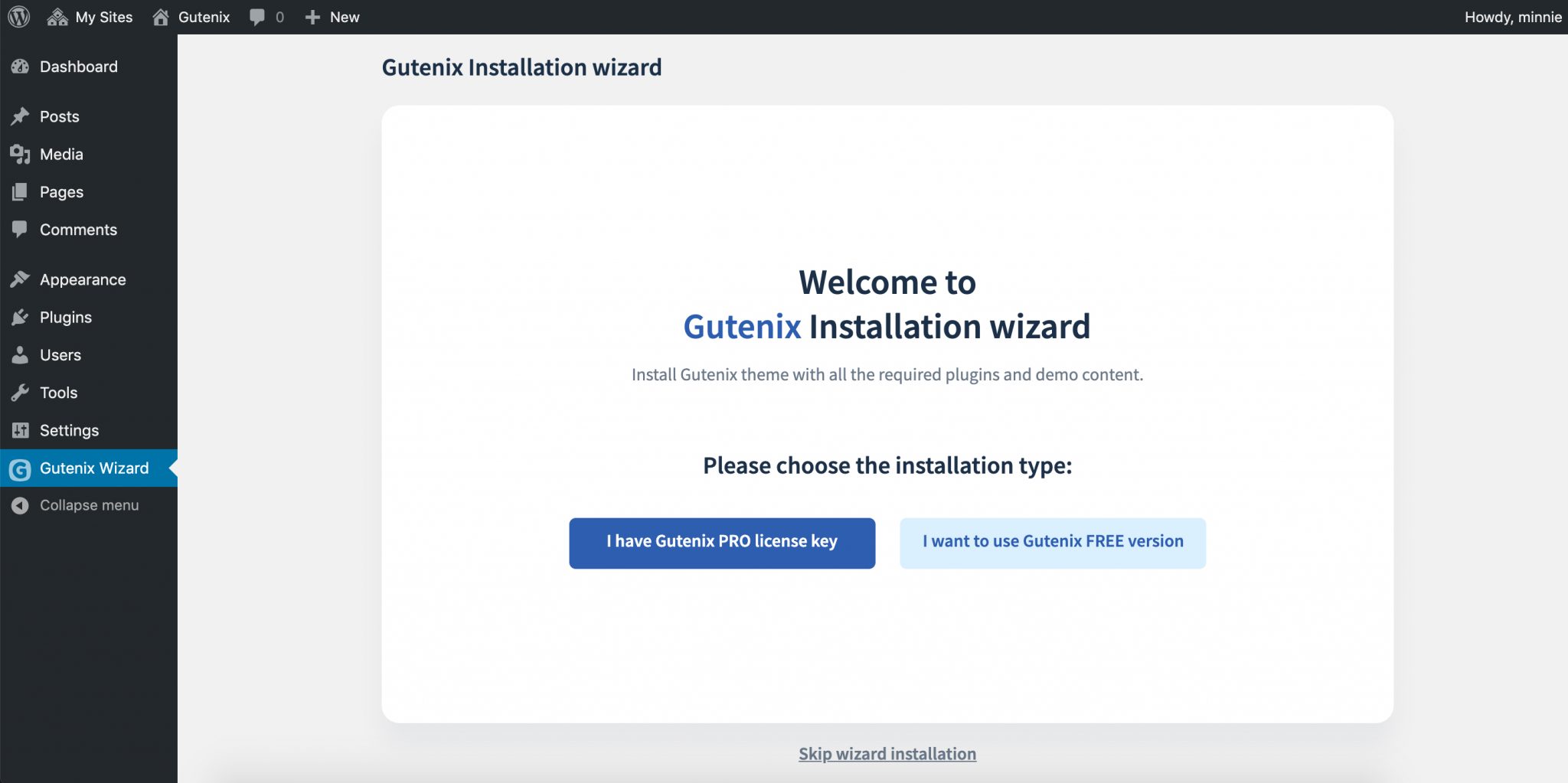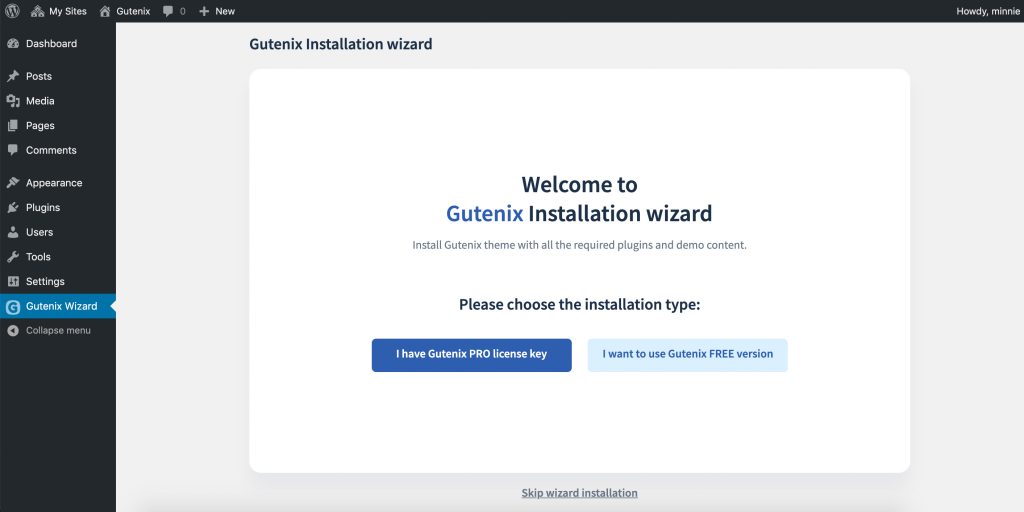 After you follow all the steps of Gutenix installation, go to the Starter Sites tab, and select Elementor to view the available skins.
One of the lawyer website templates available for free is JusticCo: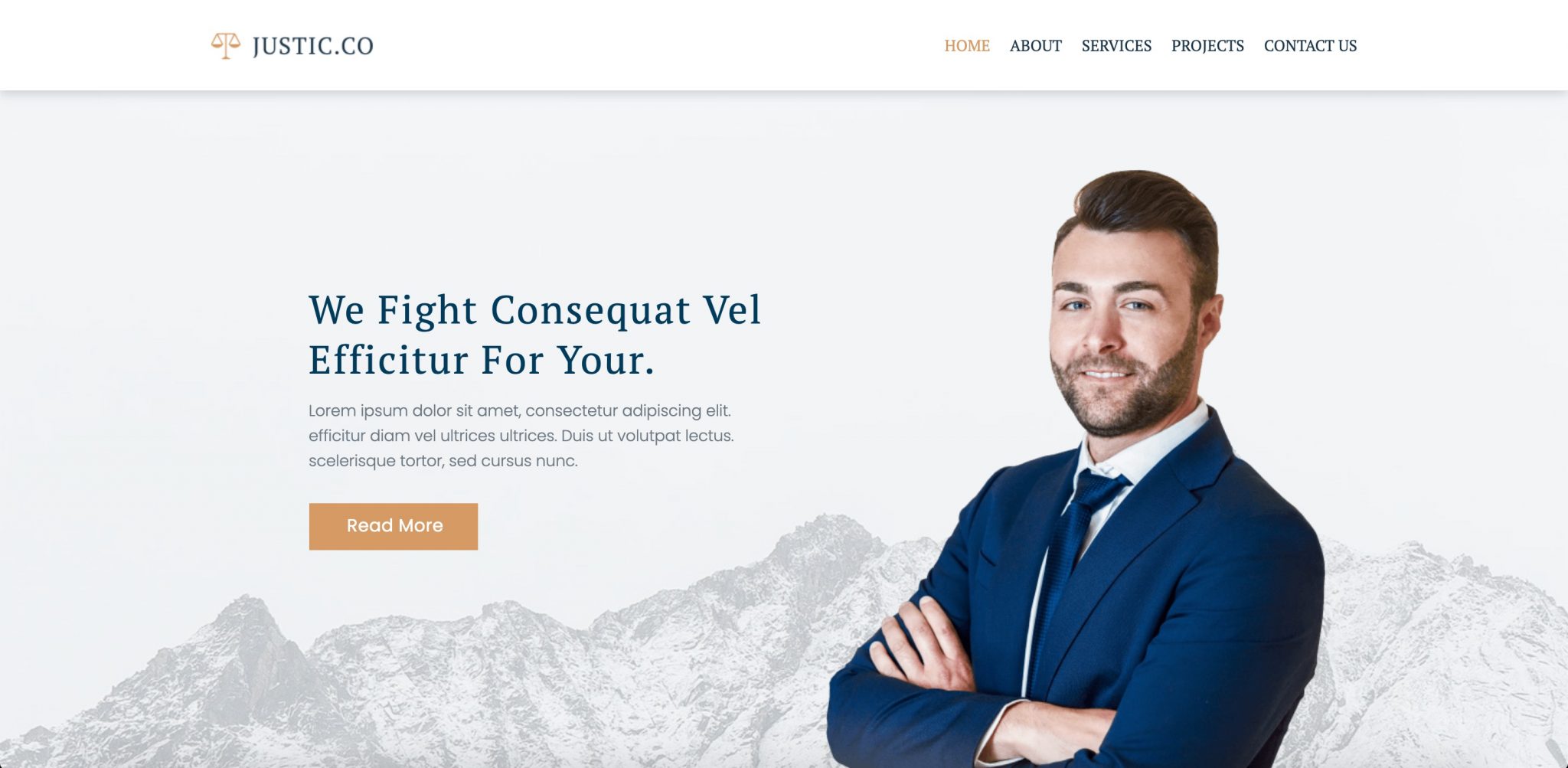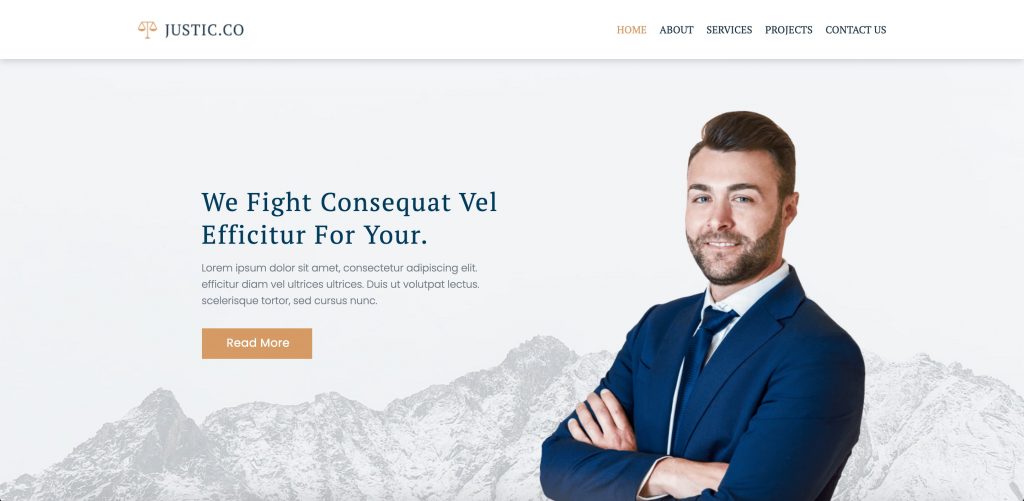 Click Install and follow the Installation Wizard settings: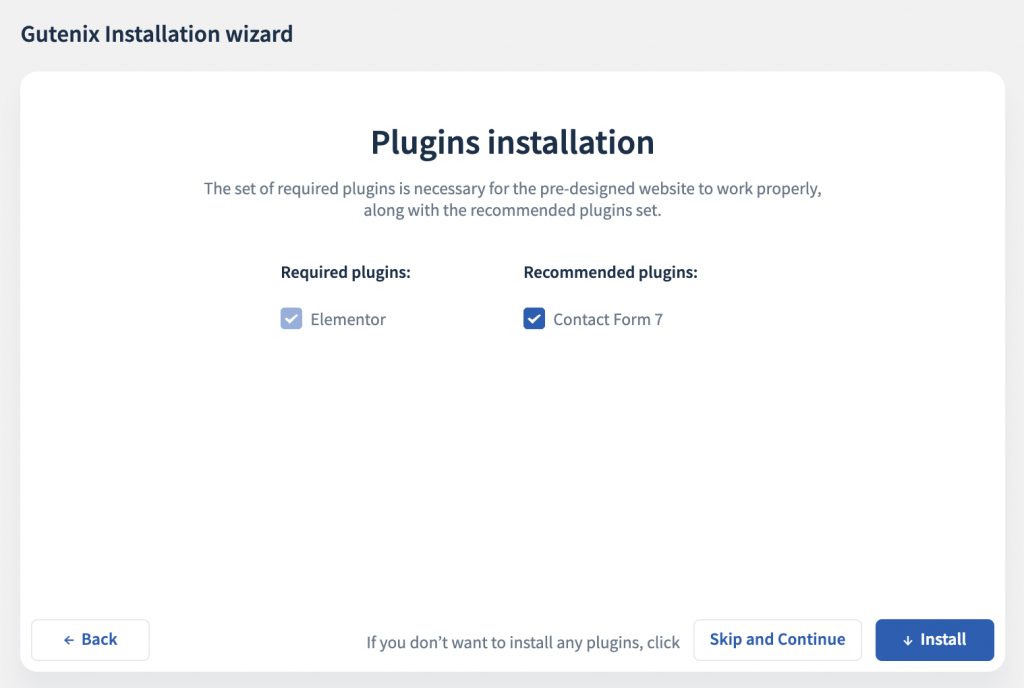 After the installation is completed, click Visit your site => Edit with Elementor
You will see that JusticCo consists of Elementor widgets. Each content section can be customized individually: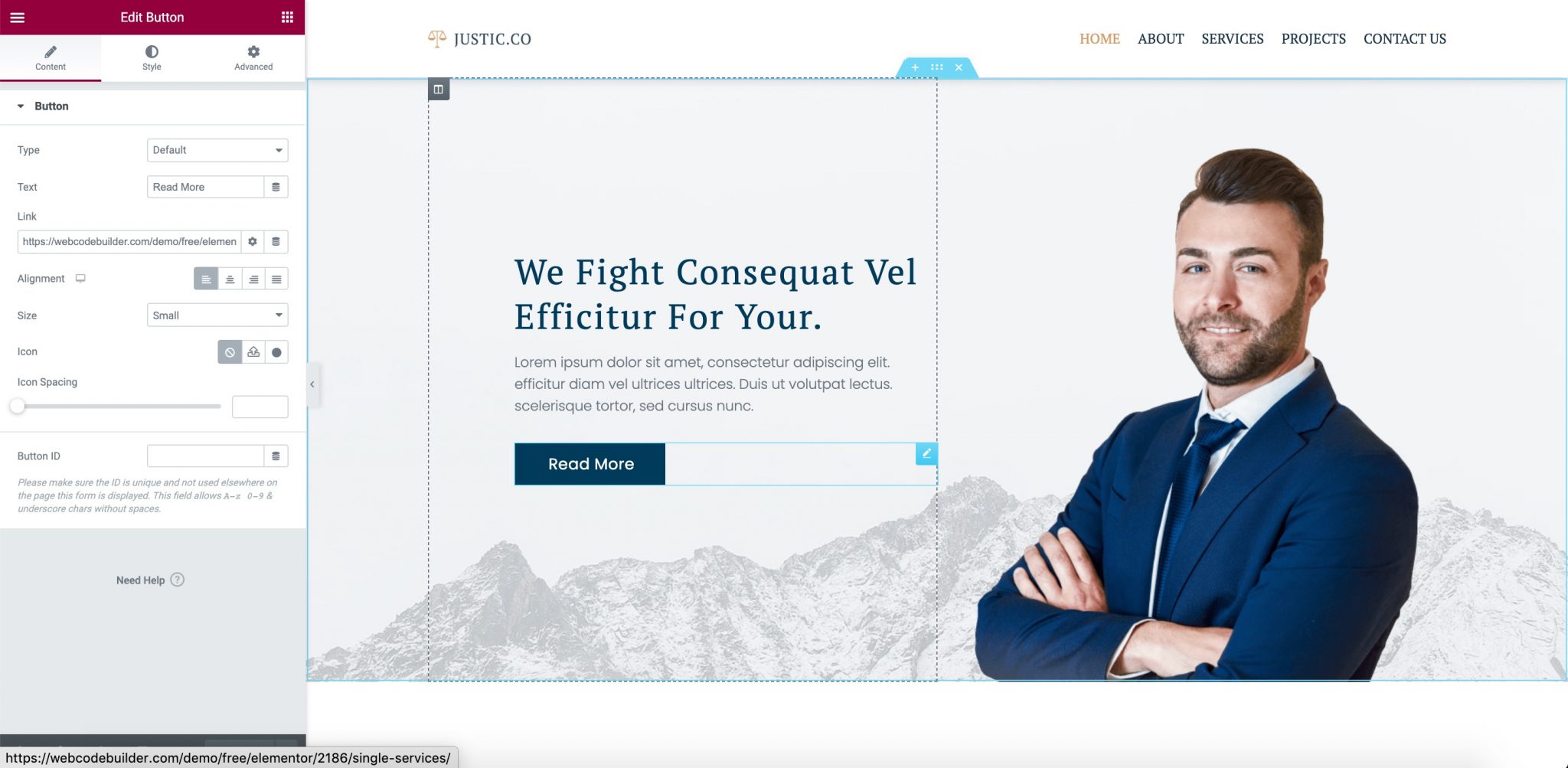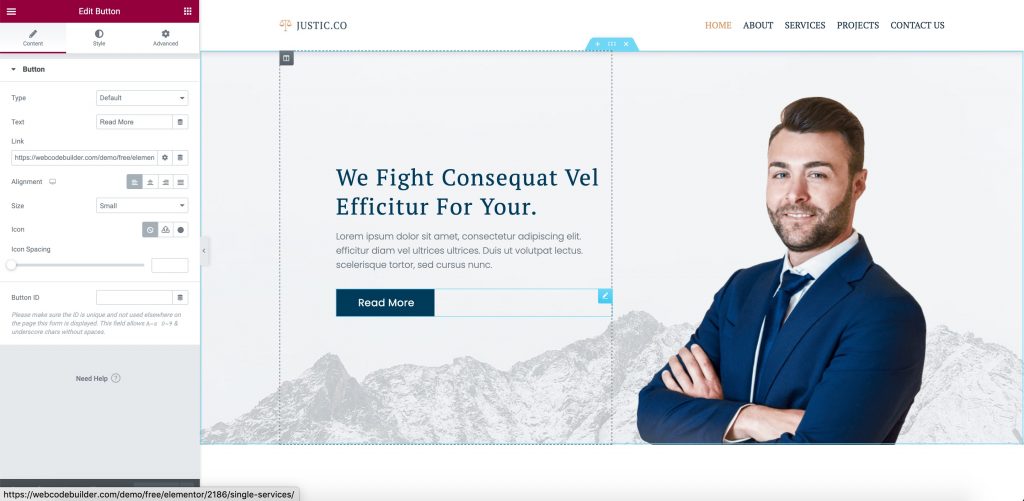 Now you may easily change the content and the attorney website design of JusticCo.
Click the top blue tab and choose the next settings: Add (a new section above), Edit, or Delete. In the editing mode, you will always have settings for content, styling, and those marked as 'advanced':
Each section contains separate modules formed from a free pack of Elementor widgets. Click the widget to make further edits.
Double-click to move the widget from one place to another, duplicate, delete, or reset styling: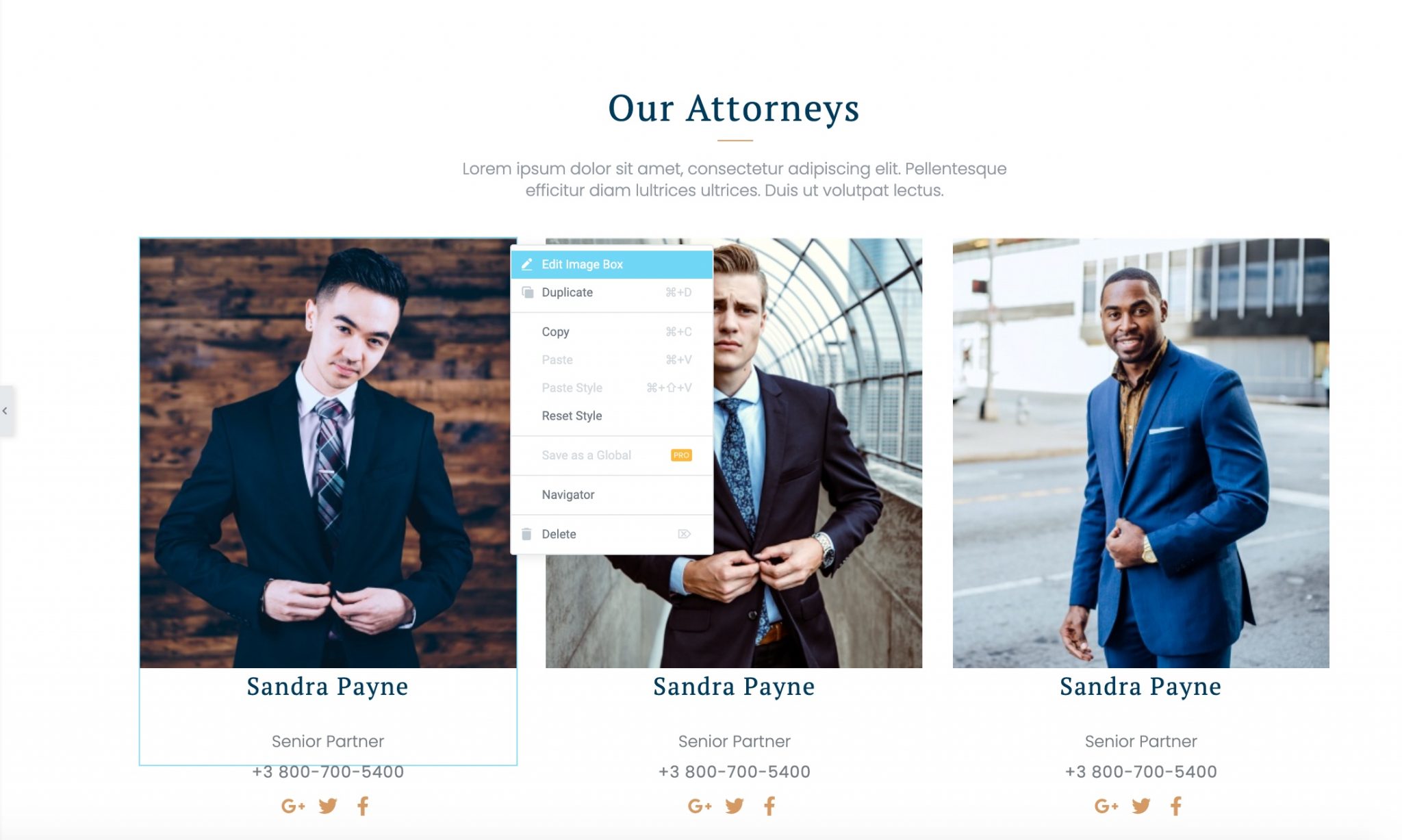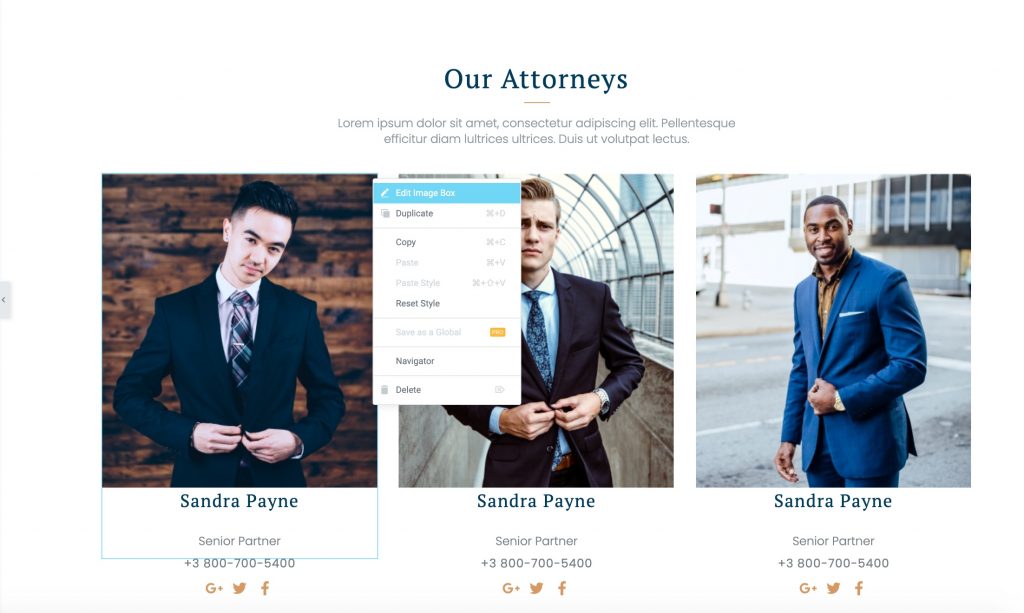 Just like every other Gutenix skins, the JusticCo Elementor law template adjusts to all types of screens, which means you can edit the look of your website in each mode: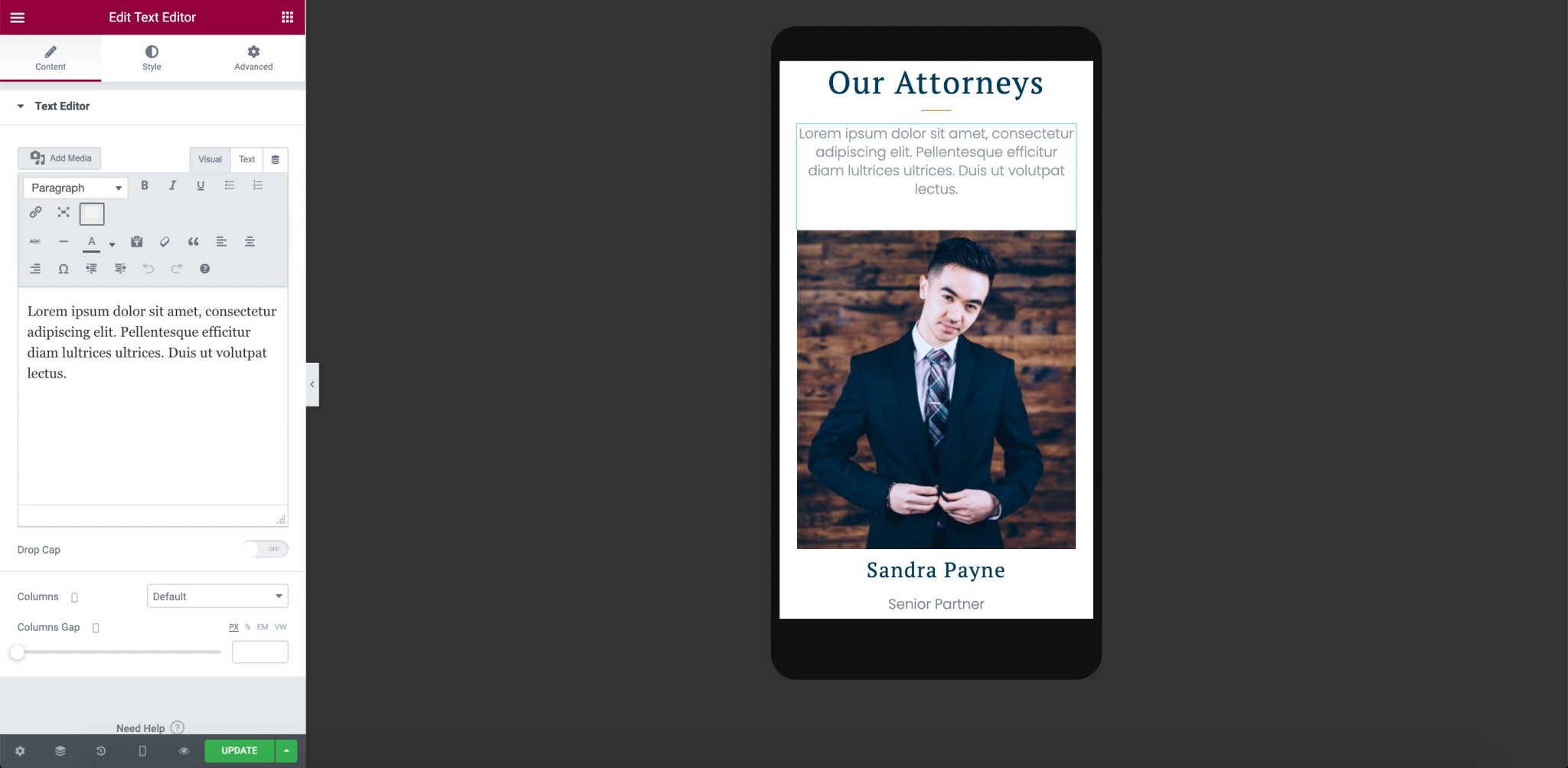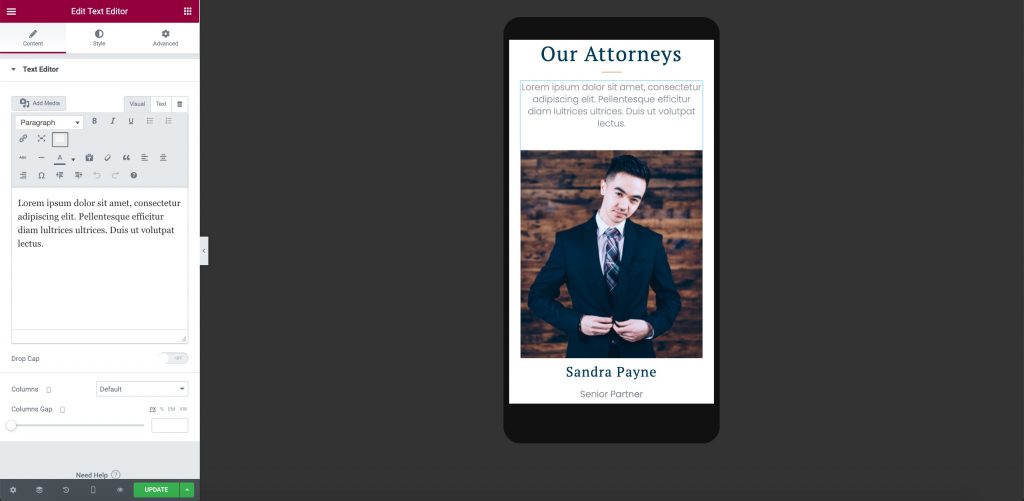 Step 4: Installation of Third-party Addons
The Gutenix & Elementor duo gives you more than enough flexibility in website editing. For instance, by installing third-party WordPress plugins or Elementor addons, you can 1) ensure your website security, 2) optimize content for search engines, 3) supplement your pages with more interesting content elements, and much more. You can also easily accept appointment bookings via WooCommerce.
Extra Plugin Suggestions (most of them are 100% free):
Done! Now, you can launch a full-fledged website with great visuals and content!
Let us know if you have any more questions on the JusticCo lawyers WordPress theme – we are always there to assist you!