Bishes Basnet, the author at Acme Themes Blog, decided to share with you his experience in using Gutentor plugin. Read this article and note these steps to try with your project.
Recently, we heard a lot of buzz about Gutentor.
It's revolutionary, and it's the only plugin you will ever need to design and build new web pages and even the website.
Well, we couldn't keep ourselves away from such a fuss. So… What did we do? You can guess it. We checked it out. We delved deep. Deeper to the point that we had to accept how great the plugin really is.
Maximizes the Efficiency of Gutenberg with Gutentor Plugin
With the introduction of Gutenberg, the approach to building new web pages changed forever.
Gutenberg moved away from classic page editors; it introduced element blocks to build and edit web pages. With this new block building tool, anyone (and not just the developers and designers) got the power to design and build their web pages and websites.
With Gutenberg's rise, many element block-based plugins started growing, with successful examples like ZeGuten and Gutentor.
Gutentor is a Gutenberg-based editor that makes the page building easier.
Gutenberg offers you all those blocks to build your pages, but you still have to customize all those default blocks manually. Doing this not just consumes your time, but makes the work a little bit confusing and challenging as well.
This is when the magic of Gutentor comes into play. It makes it easy for you to work with Gutenberg. Read on to find more about it.
Gutentor, What Exactly Is It?
Gutentor – it's a collection of beautifully-created blocks and templates with lots of customization options. Firstly, with its blocks and templates, you can drag and drop the blocks and elements and easily design your posts, pages, and your entire website.
Similarly, Gutentor extends Gutenberg in a way that makes it easier and more flexible for you to create and design content. With all the necessary customization options on the image, text, color, background, animation, and blocks, Gutentor is here to give an eye-catching look to your posts, pages, and the entire website.
What Makes Gutentor Plugin Stand Out from the Rest?
There are plenty… But let me point out the most important ones. And the ones that we really loved.
Dynamic Column
Gutentor lets you add any number of columns on your page. Setting the column is super easy – just set the column number, add elements on it, and customize the columns as you like.
Dynamic Column
In addition, advanced column option allows you to create various elements on the column and create beautiful pages.
Pre-built Block, Elements, & Groups
Having to build every element from scratch can be quite intimidating. Yeah, we know that. We have been there a lot. But, with pre-built elements, the task becomes so easy.
Gutentor comes with 11 pre-built elements, 3 groups, and 30 blocks. This vast amount of pre-built elements and blocks are usually more than enough to build unique and impressive websites.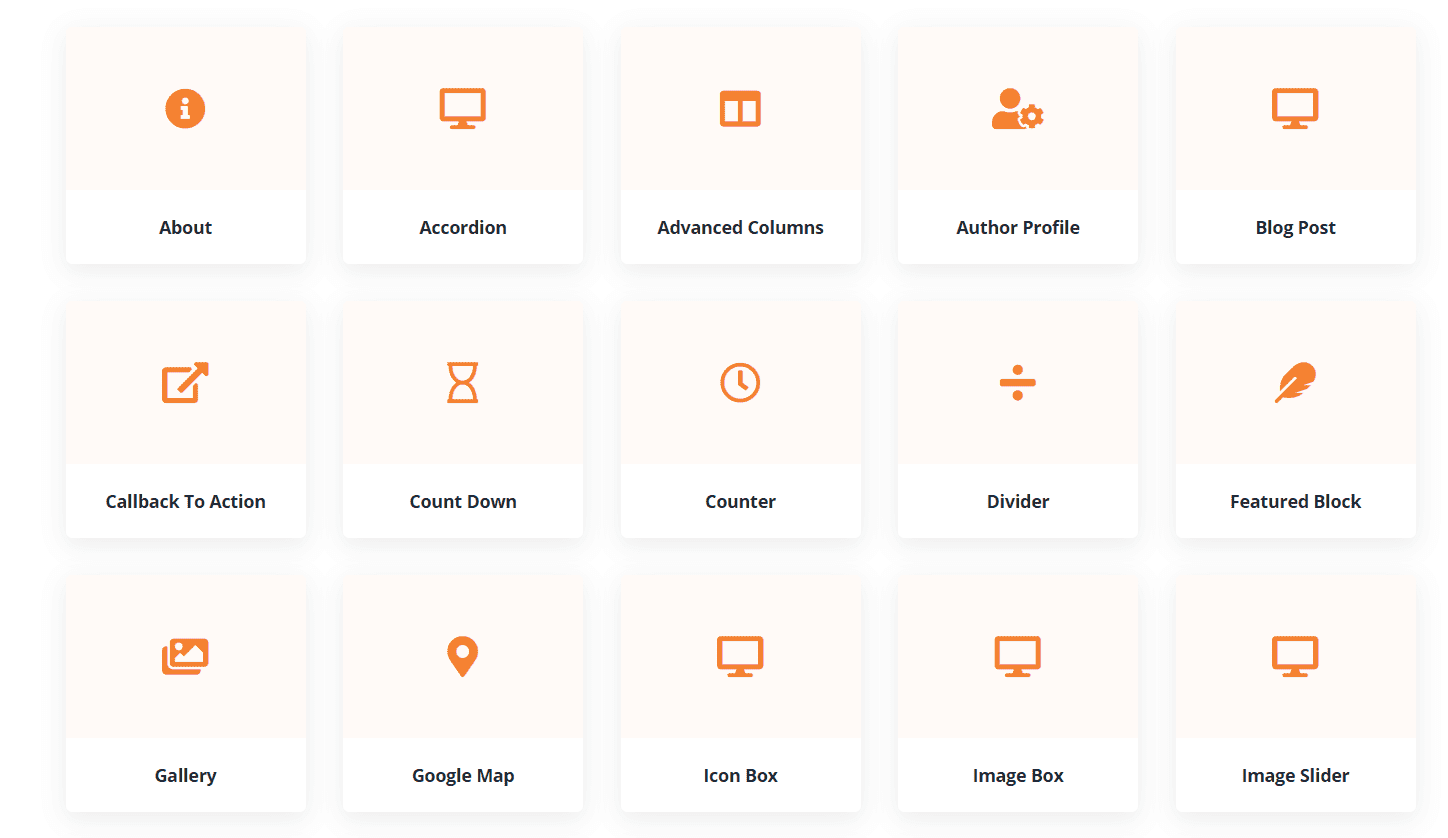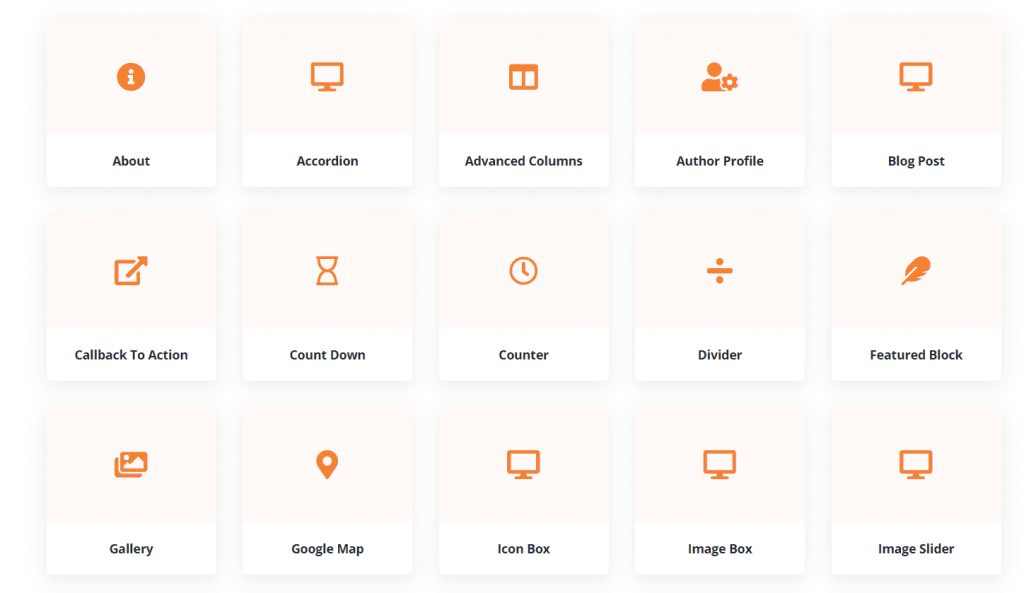 Ready-to-import Templates
Just a few seconds ago, we talked about the ease of use with pre-built blocks and elements of Gutentor.
But, this Gutentor's developers did not stop there. They have a whole set of ready-made templates that you can import in a single click to kickstart building your website.
Moreover, you can import any of the pre-built templates to build fitness, travel, construction business, medical business, or education website.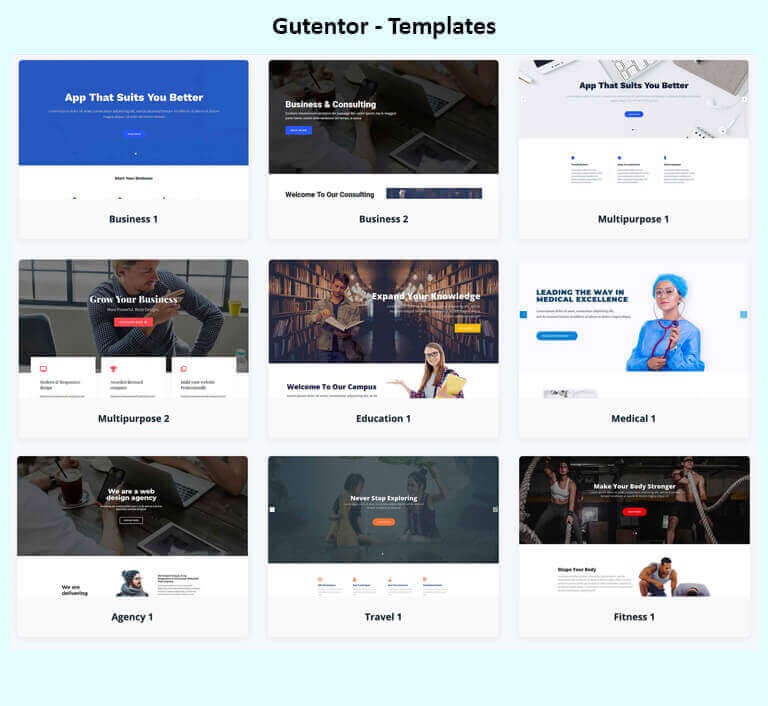 SEO-friendly
SEO-friendliness – it has become the must-have feature of every kind of website these days.
Gutentor developers have kept that in mind while building this plugin. Gutentor uses SEO-friendly structure and integrates perfectly with SEO plugins like Yoast SEO and RankMath.
As a result, you will have an edge over your competitors if you use Gutentor to build your website.
Fully Responsive and Mobile-friendly Design
Mobile-friendly design is another must-have feature of websites. Every single block, element, and template of Gutentor is built with a special focus on smaller devices like mobile phones and tablets.
So, websites built with Gutentor adapt perfectly with mobile phones, tablets, laptops, and desktops screens. More screen options proportionate to more audiences.
How to Install Gutentor Plugin?
So now you know how great the plugin really is, I want to show you how you can install it in your WordPress.
After that, from the Admin panel, go to the plugins section. Click "Add New" and search for "Gutentor" in the plugin section. After you find the plugin, click "Install" and then click on the "Active" button once the installation is complete.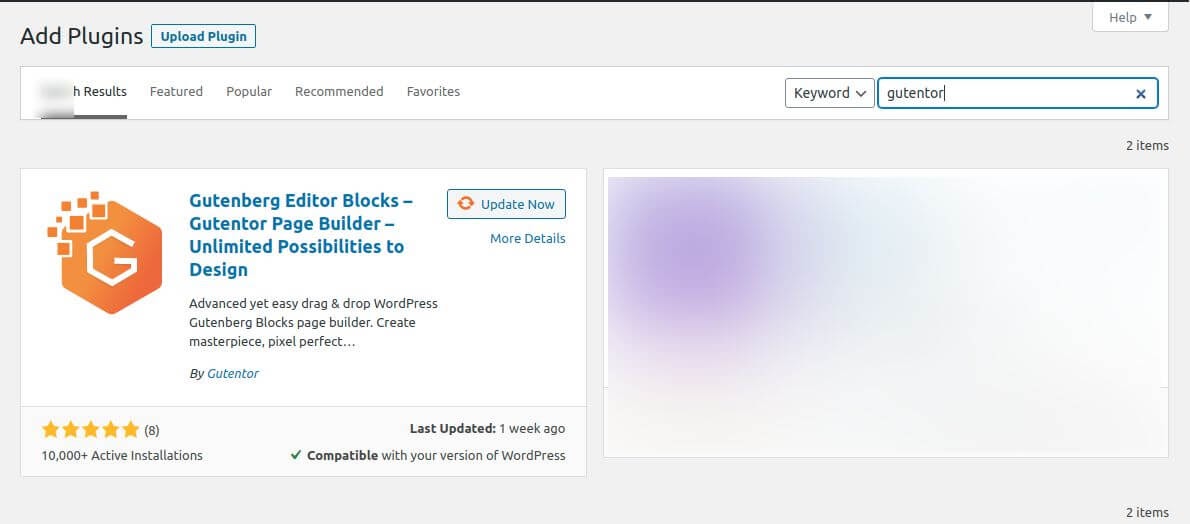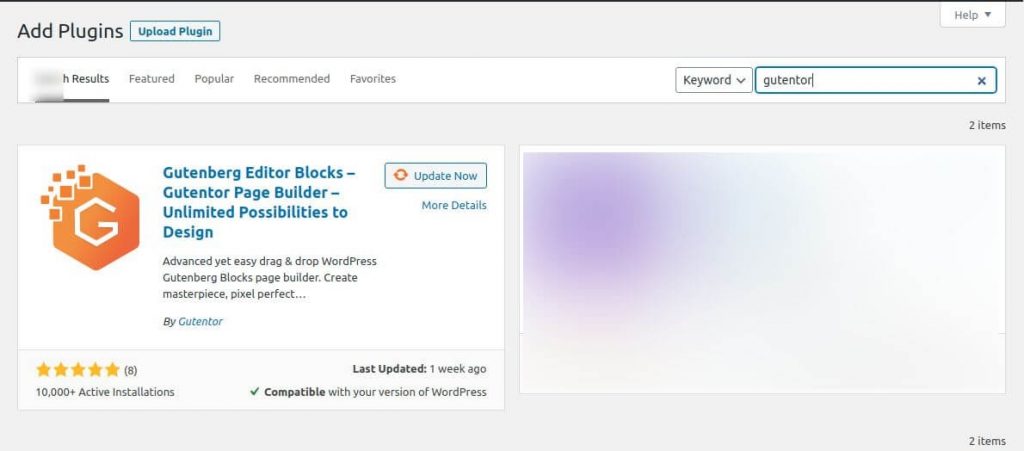 Or, you can directly download Gutentor from their website – Gutentor. After downloading the zip file, you can then upload the plugin and activate it.
In conclusion, now you can play around a little with the plugin and discover the magic that it can do with website building. And if anything gets in your way, they have detailed documentation with video tutorials. And yeah, did I mention there are some other free Gutenberg block sets for your convenience?