Contact forms can enhance the usability of any modern WordPress site. One of the best plugins that help website owners interact with their visitors is Contact Form 7. Besides, there is no need to know HTML to work with it. The plugin is also fully compatible with your favorite page builders, like Gutenberg and Elementor. For this reason, we've made a brief but informative overview of top-notch plugins for Contact Form 7 integration in Gutenberg. These tools can match your purposes perfectly as they are supposed to expand the potential of Contact Form 7. So, keep reading to explore them!
Right before we'll start, we can't but remind you about hot 50% discounts for Gutenix WordPress Theme Subscription. As well, you can grab Gutenix for multi builders gratis. With this WordPress theme, you can produce diverse websites on the most popular WP page builders. They are Elementor, Gutenix, and Brizy. Additionally, lots of pre-designed templates are waiting for you. Don't miss this offer!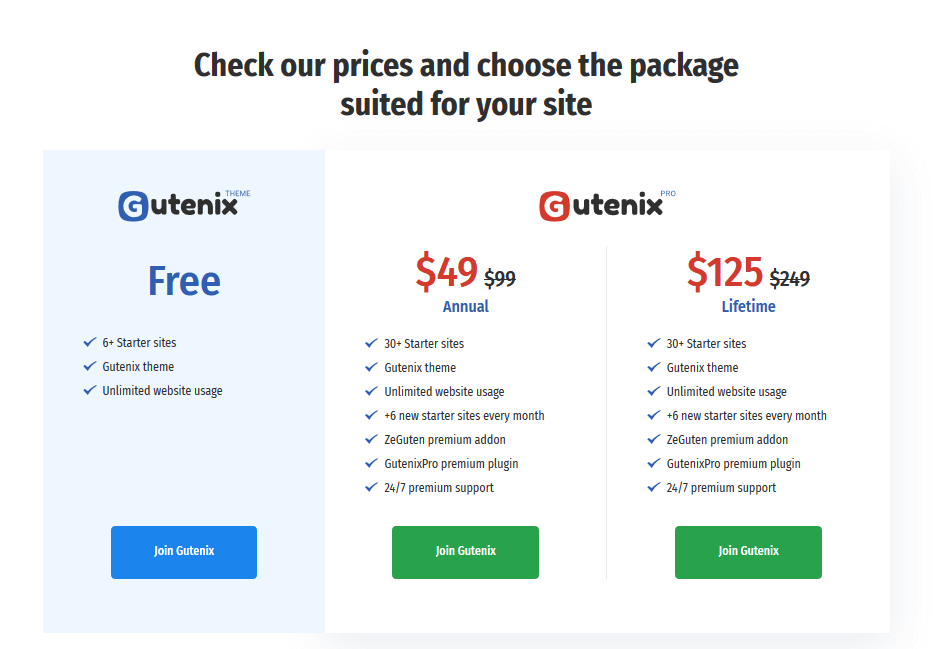 Why Contact Form 7 for Gutenberg?
Undoubtedly, owners of 9+ million websites have already seized all the benefits of the WP Contact Form 7 plugin. It's a surely trusted way to quick and easy communication with site visitors.
Here are the main benefits of Contact Form 7:
Your website runs around the clock and seven days a week, and your customers come from all over the world. Do not let them wait to contact you during business hours. Let them send you a message at any time.
You can collect valuable information about your customers. Visitors can fill out feedback forms about your service or product so that you can analyze and improve them.
The feedback form is effective in reducing spam inundating your inbox. You do not need to provide your email address so that your customers can contact you. There are also certain tools to prevent spam bots from overflowing your inbox.
Discover Top 7 Plugins for Contact Form 7 Gutenberg
Now, there are for your consideration some of the best extensions for Contact Form 7 integration. Let's check them!

Do you want to add a contact form? Then try ZeGuten! ZeGuten is a plugin for Gutenberg block editor which is perfect for Contact Form 7 integration. It's provided with pre-made widgets for any purpose. The plugin facilitates content creation for everyone. No matter if you are a beginner or experienced developer. Use animated effects, apply custom backgrounds, set text, and fare more to make publications like a pro handy WordPress blocks!
Main features:
a great number of blocks (advanced map, animated box, banner, circle progress, countdown timer, pricing table, image comparison, and other blocks);
posts structure variations (listings, grids, carousels, and other);
Parallax effects;
pixel-perfect infographics;
SEO-friendly;
no technical skills are required.
Drop Uploader

The easy-to-use Drop Uploader plugin can bring more functionality to your contact forms. Due to it, you can add new fields just dragging-and-dropping. Moreover, feel free to connect Drop Uploader to your Dropbox account. Therefore, when users send files, you'll receive them directly in a specific subfolder.
WPBruiser

Are you tired of spams? WPBruiser is one of the best anti-spam plugins for Contact Form 7 integration. More than that, it's fully free. It allows you to add WPBruiser to avoid all kinds of spams into your contact forms. Try this tool! It will amaze you with handiness and effectiveness.
PayPal & Stripe

Selling through PayPal using this Contact Form 7 extension takes only a couple of clicks. PayPal & Stripe comes with some cool features, like the possibility to set the item name, price and SKU/ID, support for all 25 PayPal currencies, 18 languages, and automatic redirection.
Popup Message for Contact Form 7 Gutenberg

Check the Popup Message tool for Contact Form 7 integration! Make contact forms on your website look professional by attaching pop-up messages. They will inform users when their form is submitted or if some additional details are required. The plugin includes diverse color options and other settings.
Honeypot

Your contact form can more than just collect information from your potential clients. To get free spam protection, just activate the Honeypot extension with Contact Form 7. The plugin works like WPBruiser as it's already included.
Multi-Step Pro

Multi-Step Pro is a great way to make complex contact forms more user-friendly. It offers vertical or horizontal orientation, confirmation of the last activity, custom style (colors, background, and text), and much more. Plus, the plugin is fully responsive, compatible with various browsers, and works great with any WordPress theme.
Conclusion
Altogether, you will agree that Contact Form 7 is an absolutely popular plugin. Over 5 million of active users prove it. Modern contact forms are responsible for diverse tasks. Some of them are receiving feedback, complaints, and suggestions from visitors. Using contact forms, consumers can finally ask questions regarding specific products and services.
Moreover, there are remarkable advantages for business, as the contact form is an additional lead generator, especially for landing pages. A well-structured catchy contact form can stimulate the conversion. Such a form should also be simple and convenient. Then its efficiency will be as high as it's possible.
As for today's post, it was aimed to show you amazing extensions for Contact Form 7. So, now you know some of the top plugins for a smooth Contact Form 7 integration. All in all, don't hesitate to share them with your friends!