Do you want to create a beautiful slideshow on a website? Choosing a high-quality, lightweight WordPress plugin for Gutenberg slider will undoubtedly facilitate this task. Also, in a while, an upgraded modern gallery will increase interaction with your visitors.
So, for today, we've prepared a review of top WP plugins to add slider in the Gutenberg website. These multi-functional tools are constantly being improved and adapted to WordPress changes. Keep on reading!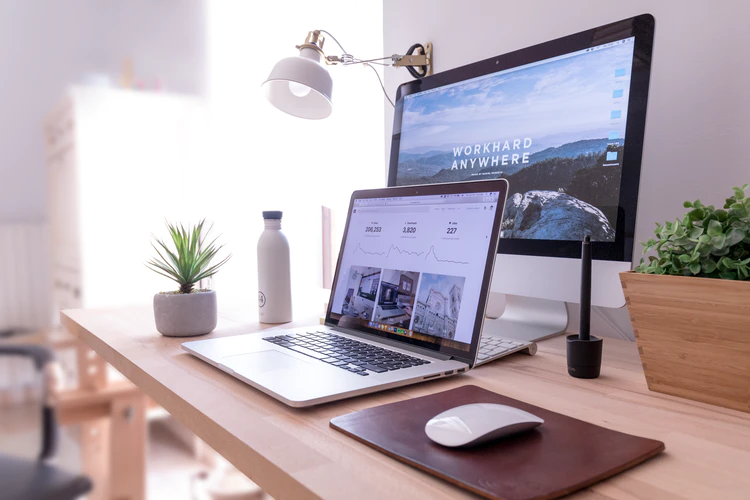 Pros of Adding Slider in Gutenberg
Current trends of web design require a rational combination of information and minimalistic background. Why? Most of all because of Internet surfing that's reduced to quick scrolling and diagonal viewing of sites. Therefore, to get users interest, you need to be original. Implementing slider in Gutenberg you can show the most necessary information of your site vividly, briefly, and clearly.
What Is a Slider?
Certainly, the slider is a block of a certain width that plays a special part in web design. Its main feature is elements changing in the manual or automatic mode (pictures, texts, and links).
Sliders have gained popularity because of the spread of JavaScript frameworks. Moreover, they are responsible for various kinds of animation effects on sliders. Luckily, modern users don't need knowledge of coding, as they can rely on plugins. Those plugins allow adding slider in Gutenberg just dragging-n-dropping. This will surely save time greatly and brings favorable results.
How Do Sliders Work?
A standard slider provides 3-5 pictures that replace each other after a certain time interval or by manual pressing on switch buttons.
In general, the following components can be seen on any WordPress site slider:
screen;
navigation aids;
markers with total slide and current state.
Slides themselves can be either just images or blocks accompanied by additional text. You can add even video and flash-animation.
Some slides include additional features:
thumbnails of the rest of the slides;
timer before the slide change;
pause when hovering over a slide.
Customizing Your Slider in Gutenberg Keep This in Mind
One of the most important reasons why sliders are used on websites is the behavior of modern users. Nowadays, almost everyone prefers graphic information to text. People want to get the most use of content in a minimum of time. And, if a site can't provide this, visitors are more likely to leave it.
Yet, the text is also necessary. Moreover, SEO specialists insist on adding at least a small piece of text with keywords on the main page.
Ideally, the home page should:
Contain the most important info about a company and its activities.
Keep the balance between graphics and SEO rules.
Suit the preferences of potential clients.
Check Top WordPress Plugins for Slider in Gutenberg
At last, we're at the main point of today's topic. Now, when you're informed about the core particularities of sliders, let's create them. As it was already mentioned, without codes but dragging-n-dropping you can attach a slider to your WP site. This is very easy due to special plugins.
Some of the best are presented below. Each plugin enables adding slider in Gutenberg. The handy page builder is well-known for being effective and time-saving. It's regularly updated and even can be powered with cool add-ons, like the next plugins. Enjoy!

In the first place is the ZeGuten plugin that is perfect to apply WordPress Gutenberg slider. This plugin guarantees a completely smooth realization of the required action. Additionally, ZeGuten itself is a special way to expand the potential of the Gutenberg page builder. With it, everyone can rock content creation and styling.
image comparison;
animated box;
icon list;
progress bar;
pricing table;
countdown timer;
circle progress
Contact Form 7;
and more.
Furthermore, with the SEO-friendly ZeGuten, you'll create different slide galleries or post carousels supplied with buttons and call-to-action elements. Be sure, they will perform the same stunning on screens of all modern devices. Also, you can meet the ZeGuten in Gutenix subscription. There you will find plenty of templates for Gutenberg that will surely fit you.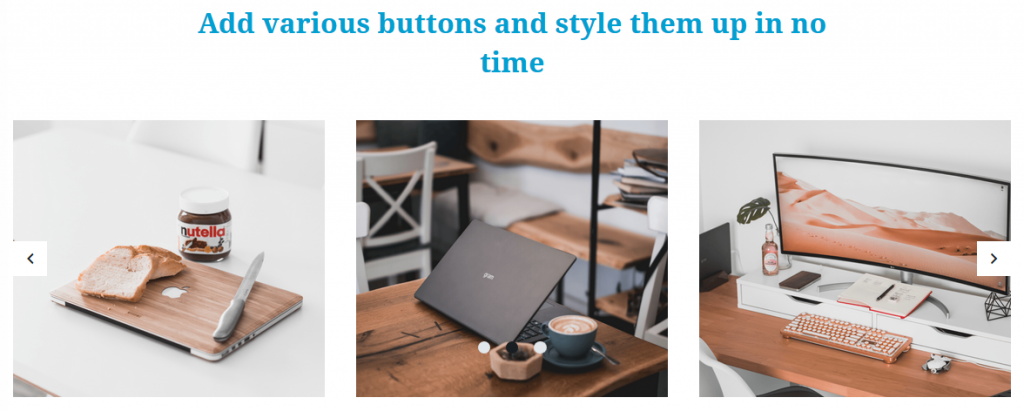 If you're are a beginner or geek, seize all the benefits of WP sites building and editing with ZeGuten! It's a powerful tool for an affordable price that has all chances to be the first on your list.
Getwid is not only about a powerful WordPress slider (more precisely, several slider-based blocks) but also about 40+ more Gutenberg custom blocks coming in one FREE WordPress plugin.
In particular, Getwid provides 3 related blocks, such as:
Media & Text Slider (for traditional image sliders)
Posts slider (for displaying WordPress posts or pages)
Post Carousel (for carousel slideshows of posts, pages, or custom post types)
Getwid Gutenberg blocks provide flexible customization for setting up the slider layout and content. All the blocks are much more lightweight than separate plugins with either a slider or other useful elements (Google Maps, Instagram, Testimonials, etc). Hence, none of it affects the website performance – even with the most exquisite design.
Take a look at the Getwid demo here.
MetaSlider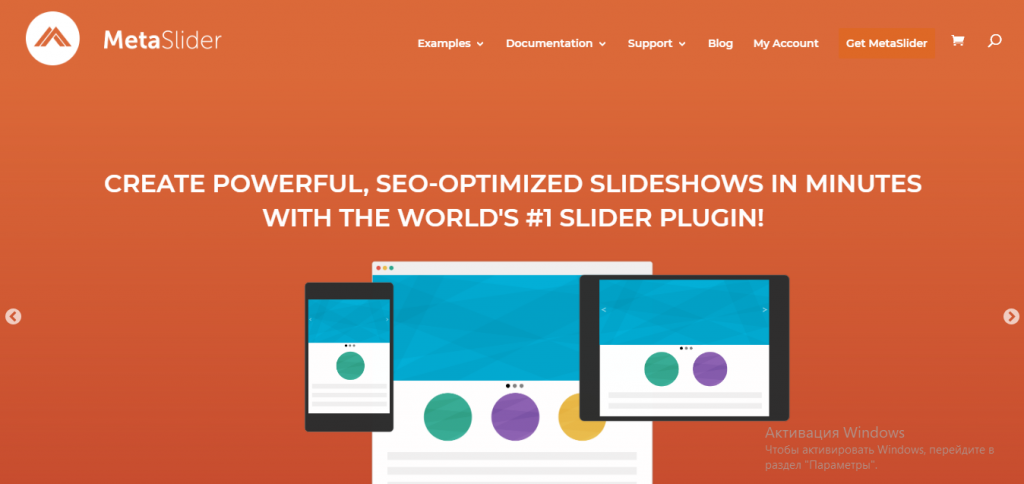 Then we will talk about MetaSlider. This plugin, created by the trusted UpdraftPlus team, is a surely good choice among the free WordPress slider plugins. UpdraftPlus is one of the first companies that have switched from shortcodes to Gutenberg blocks.
The free version of the plugin comes with a convenient WordPress slider for Gutenberg. It allows changing the order of images by dragging-n-dropping, cropping them, and even adjusting SEO settings for images.
Smart Slider 3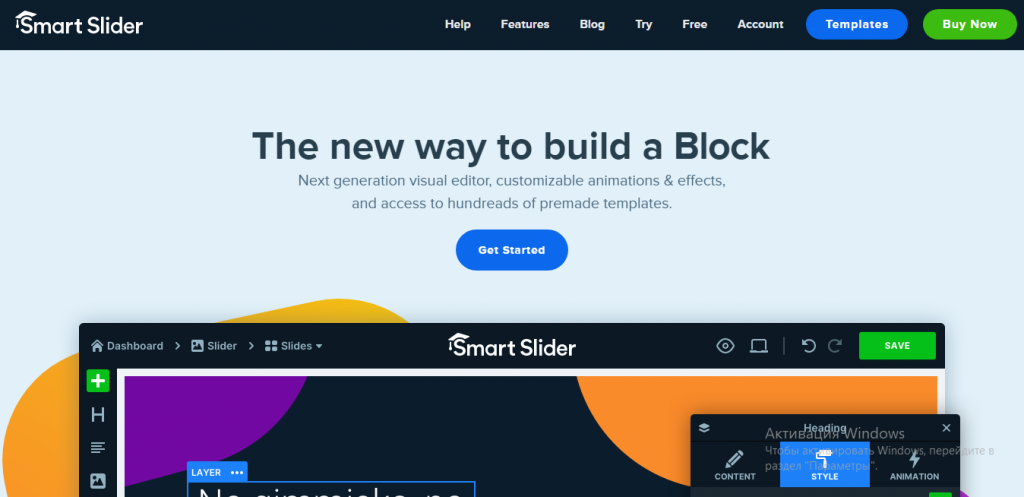 Smart Slider 3 is a MetaSlider's main competitor with even more positive reviews and exclusive features for creating custom slide shows in Gutenberg. The plugin is focused on performance, rich in design solutions, and extremely customizable.
More features:
Excellent slider library to speed up the editing process.
Background animation effects.
Adaptive font sizes.
Soliloquy Slider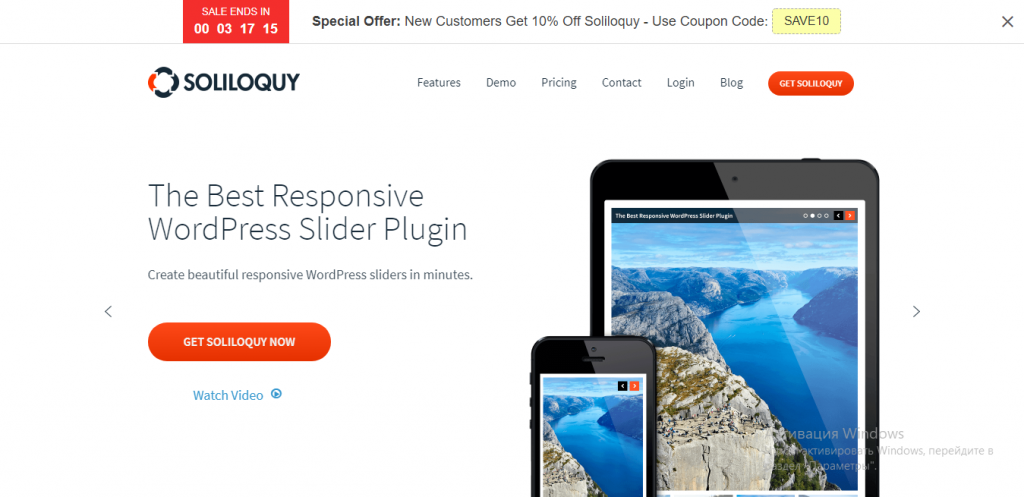 The Soliloquy Slider plugin for creating a WordPress slider Gutenberg goes in the premium version with a full range of features and for free. For example, you can go beyond the standard slider settings and try special functions, such as image projection, slide scheduling, recommended content, and others.
More features:
The visual building of sliders.
Ready-made slider templates.
SEO customization toolkit for each image.
Slider by 10Web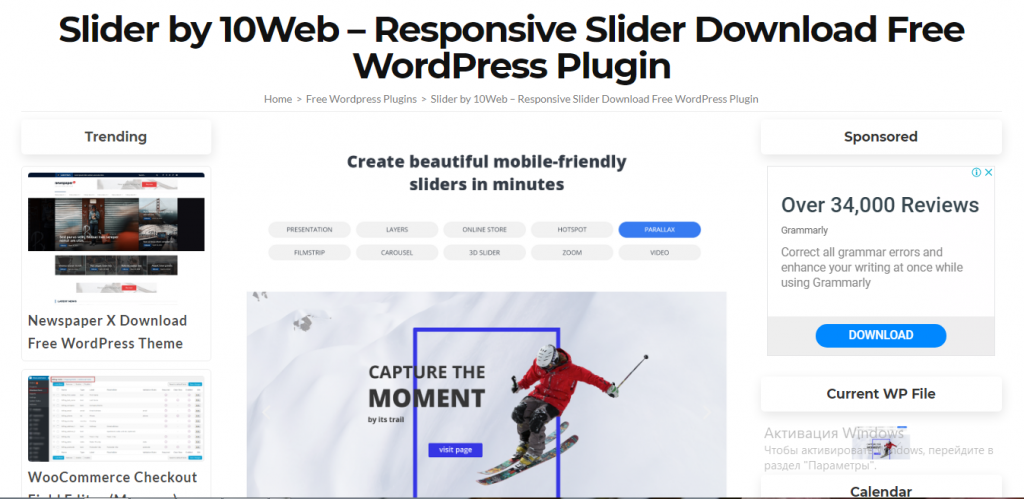 Slider from 10Web is a free adaptive image slider plugin. However, more options are available for an extra payment. You can check its potential by playing the demo on the official page without registering.
More features:
Quick and easy building of sliders from one screen.
Slides full of animated effects.
Compatible with Gutenberg.
Hopefully, you've enjoyed this post! As you see, through time the slider has proven to be an effective and powerful marketing weapon to allure attention to any content. And from this moment, you know how to create a slider in Gutenberg without difficulties. See you soon!