A long time ago, people classified WordPress as "the content management system for blogging websites". Years later, the WooCommerce plugin finally transformed the WordPress "blogging" concept and contributed to the emerging of millions of WooCommerce themes.
What is WooCommerce?
The WooCommerce plugin is a free WordPress add-on with all the needed instruments for creating an online store: product cards, order forms, customer's cabinet, and others. From the year of release in 2014 and till 2021, the plugin had been downloaded more than 5 million times!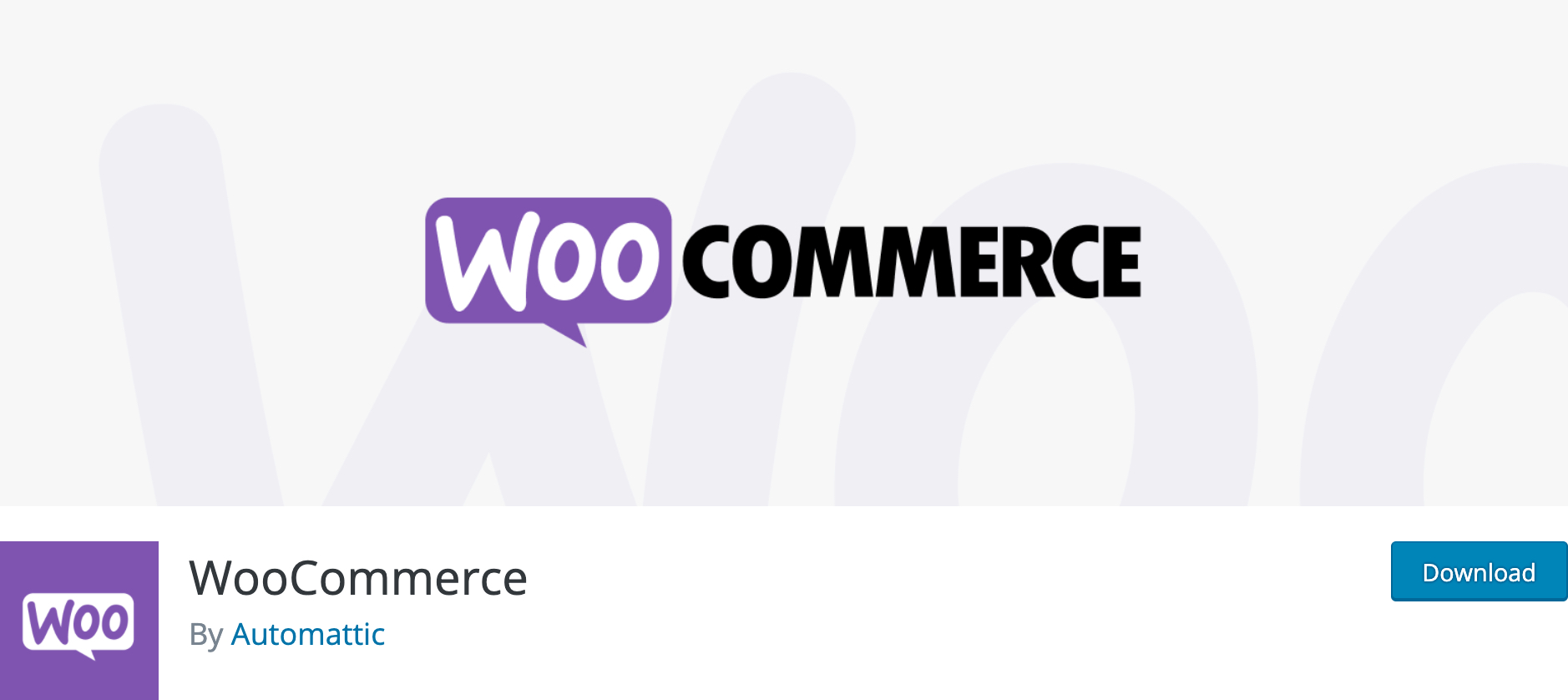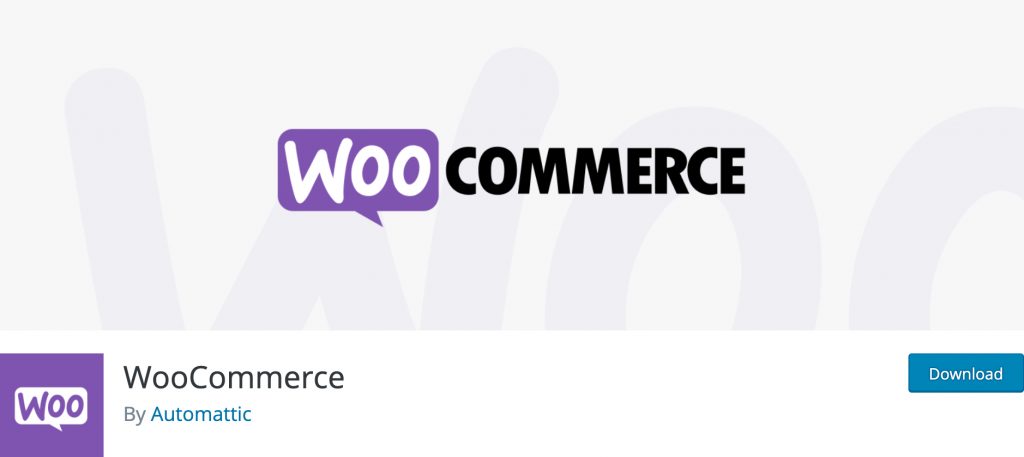 But besides the fact that WooCommerce is free, what makes it so successful? The plugin is very flexible and feature-rich letting you turn any website into an online store. Moreover, it offers 30k+ extra extensions for multiple business tasks, meanwhile staying 100% compatible with ALL WordPress themes & plugins.
Yet, none of the software is perfect for all users. One of the catchy points of the plugin is the fact that WooCommerce is not an "out of the box" solution. If you choose to create a website from scratch or use a theme that isn't 100% WooCommerce ready, the site configuration will take time.
Luckily, this drawback is quite easy to avoid if you choose to build a website using one of the best WooCommerce themes, namely Gutenix!
Gutenix As One of Top WordPress themes
The Gutenix Multipurpose theme is a powerful starter site pack, which can be rightfully called a ready-to-go WooCommerce solution. It allows you to launch a WordPress online store from scratch, or quickly add it to your existing website.
Moreover, Gutenix features a few more memorable benefits:
47+ premade website designs;
Lightweight and fast;
WooCommerce-ready;
Preview Customizer (650+ fonts & unlimited color and design);
Compatible with all WP plugins (for instance Elementor, Stratum Elementor Widgets or Getwid Gutenberg Blocks);
SEO-friendly;
Retina and translation-ready.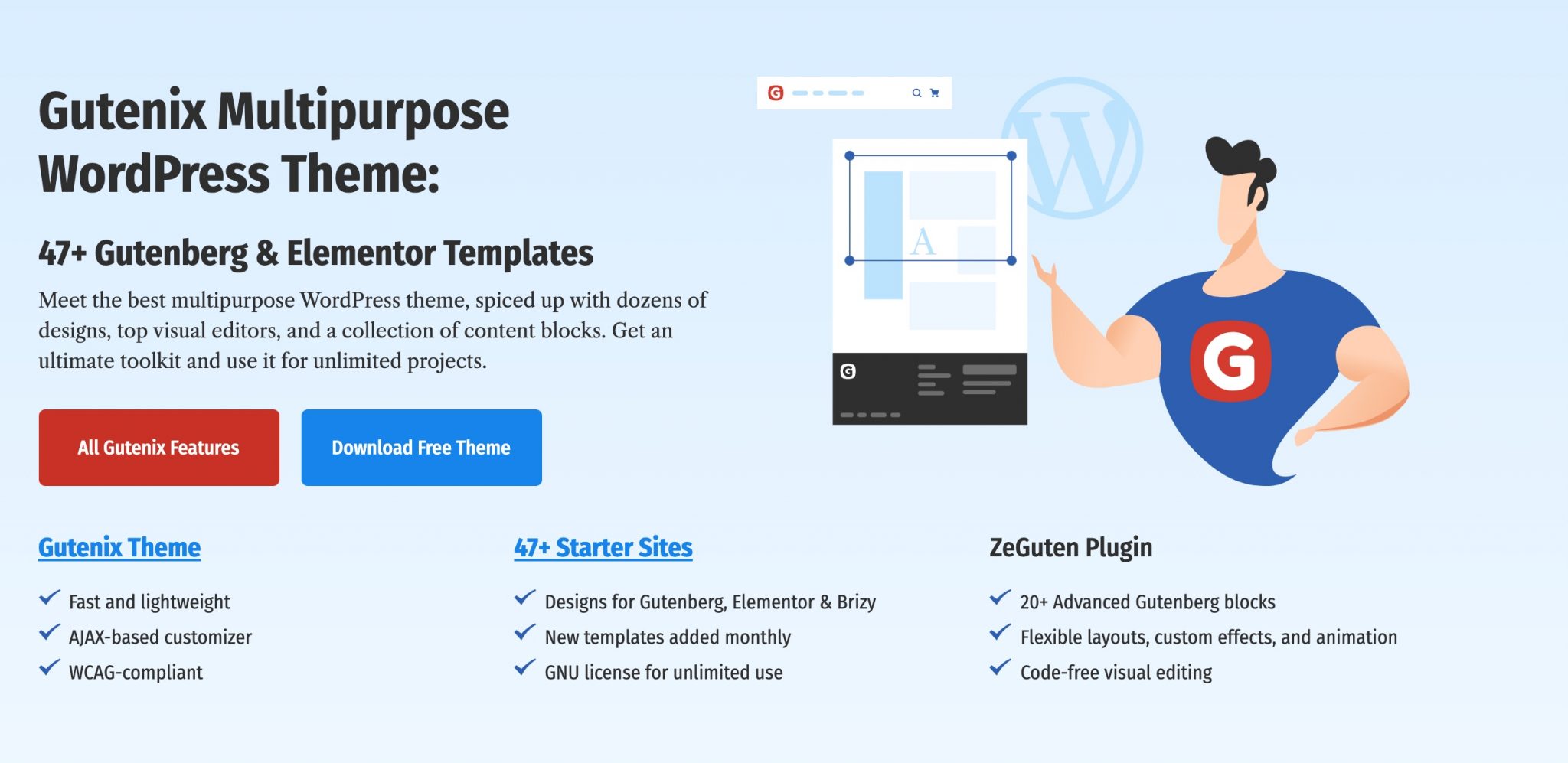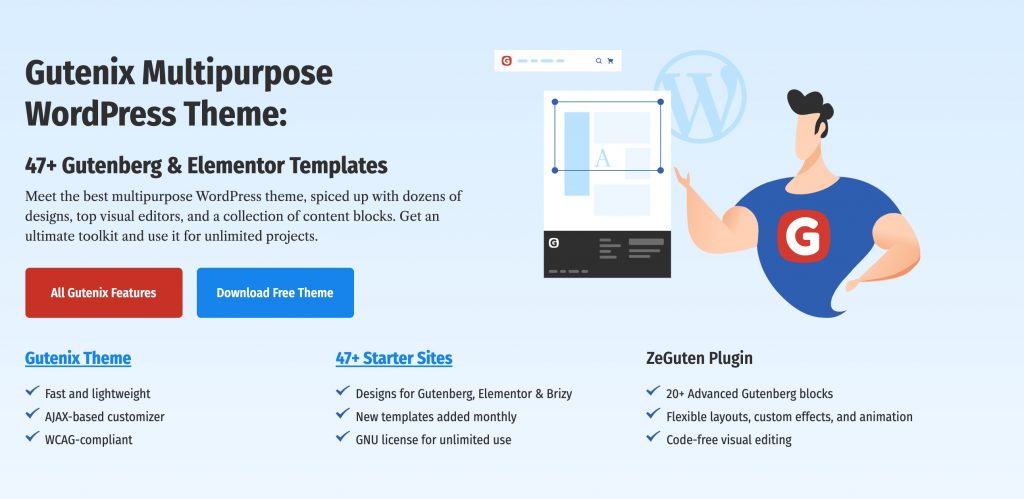 4 Reasons Why Gutenix is 'The One' WordPress WooCommerce Theme
#1. Complete Set of WooCommerce Features
Gutenix allows you to:
add Storefront, Categories, and Single Product pages;
set up a high-conversion shopping cart;
adjust discounts, taxes, and shipping methods.
Pay attention to how the "Shop" page looks like in the "Plant Genic" skin: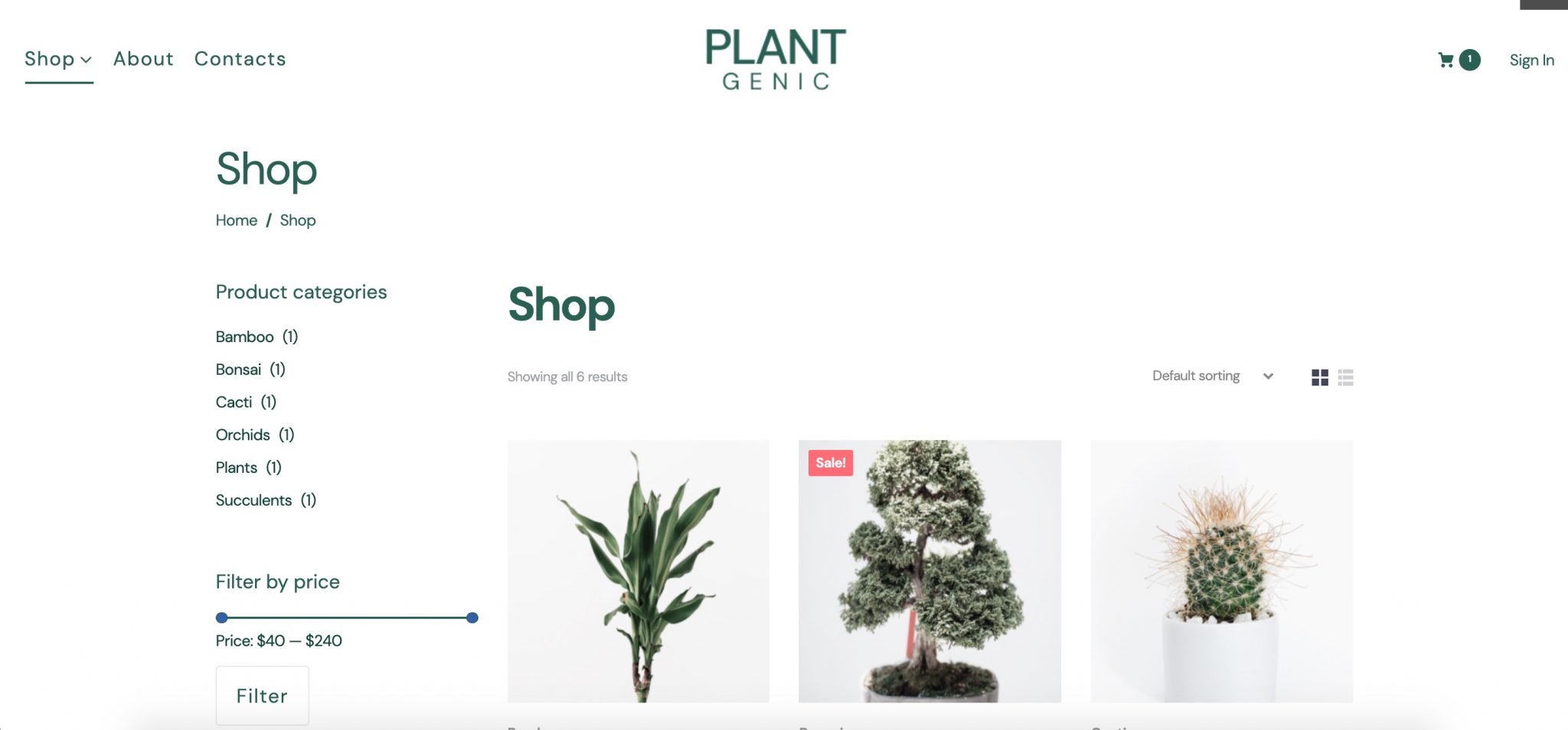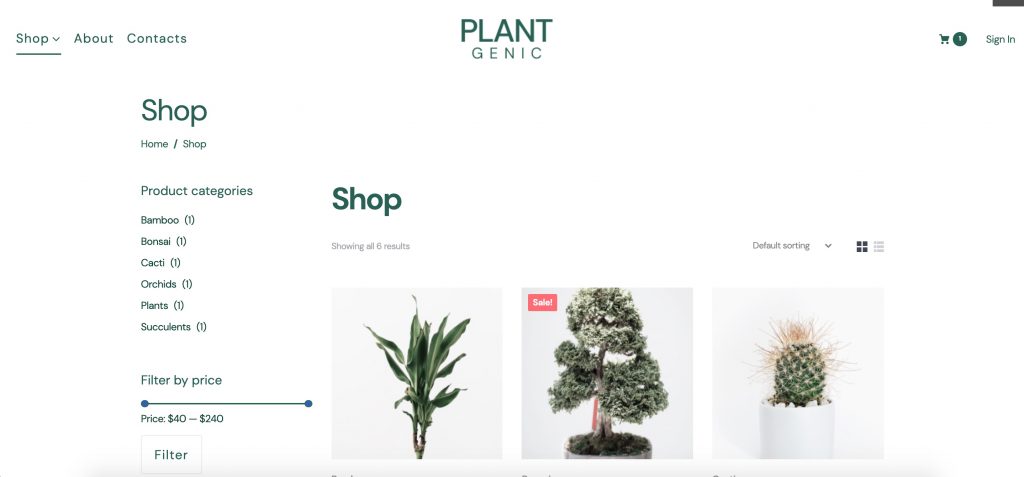 #2. Editable With Popular WP Page Builders
If you are hunting for universal WordPress WooCommerce themes with the ability to switch around popular WP page builders, you have found the solution. Gutenix supports:
Gutenberg block editor aka the default WordPress editor
Elementor page builder (over 5m+ installs)
Brizy (less popular yet beloved solution for a certain group of WP users)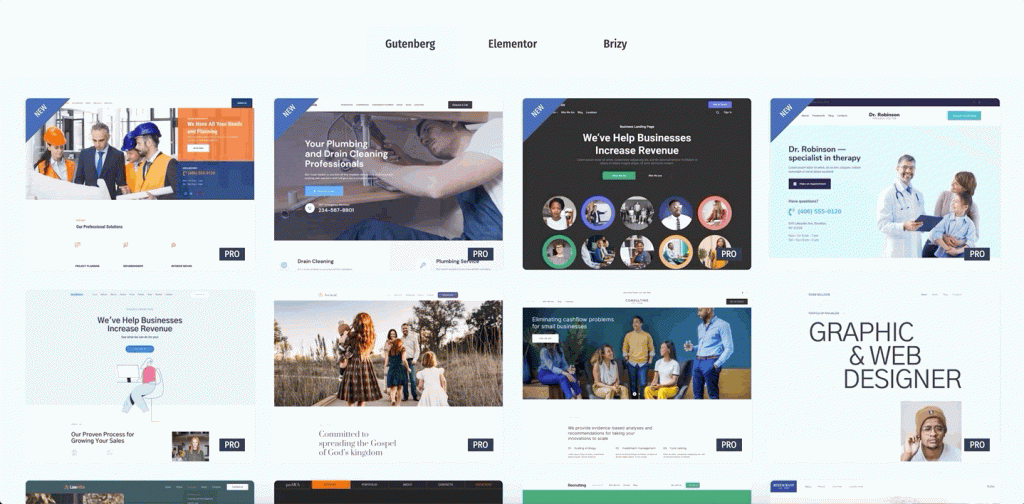 Currently, Gutenix offers 3 starter skins for different kinds of online stores and for the Elementor page builder only. But the new ones are coming soon!
#3. 100% Compatibility With Extra Plugins
Not all WordPress Woo Commerce themes are so lightweight to support many plugins at one time. Gutenix manages to keep your website fast and smooth even when you decide to add up more functionality using the popular plugins & addons.
So, if you want to add a contact form, go ahead and use the Contact Form 7 plugin. You can also check out plugins for anti-spam, social media integrations, email, marketing, accounting, and most importantly, SEO plugins.
Some plugins like Getwid Gutenberg Blocks or Stratum Elementor widgets, add up extra visual elements to your website in order to diversify the pages and make them even more interactive.
Stratum is a free collection of 20+ business-oriented Elementor widgets. The addon makes a nice addition to the core Elementor elements: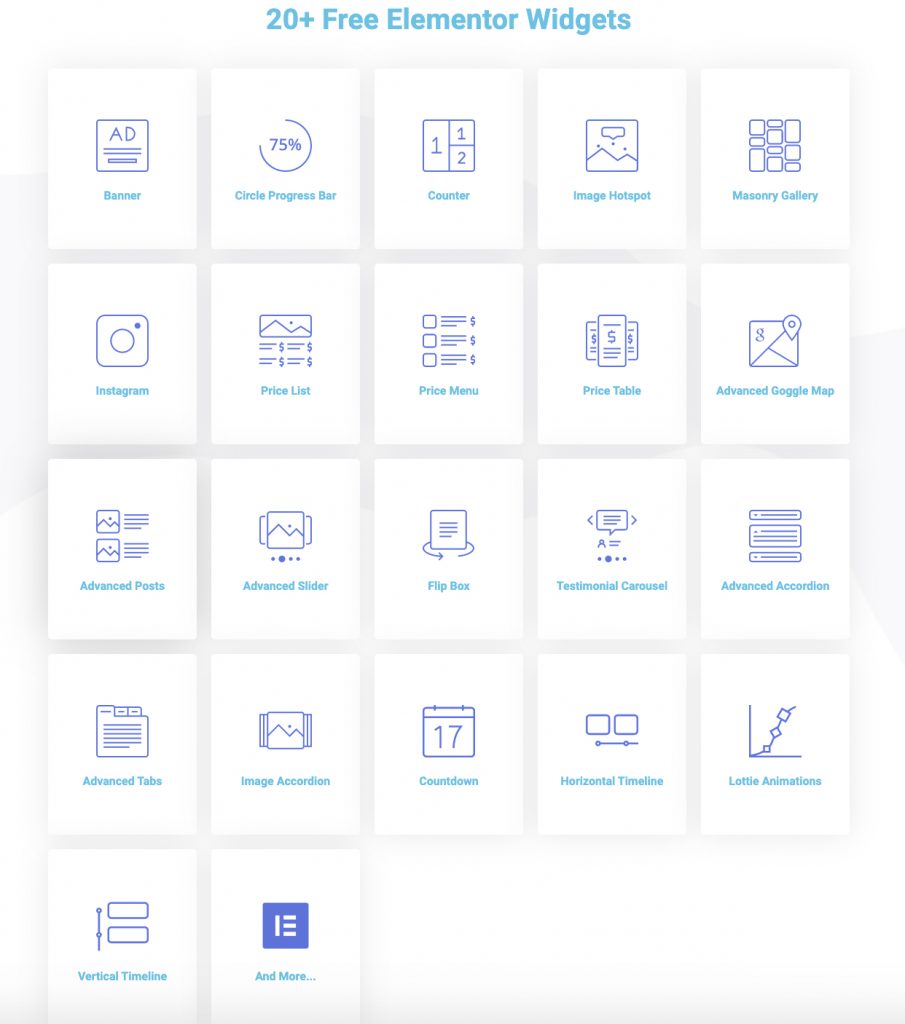 For Gutenberg users, we have 40+ static & dynamic blocks by Getwid (so far, the largest free collections of advanced blocks):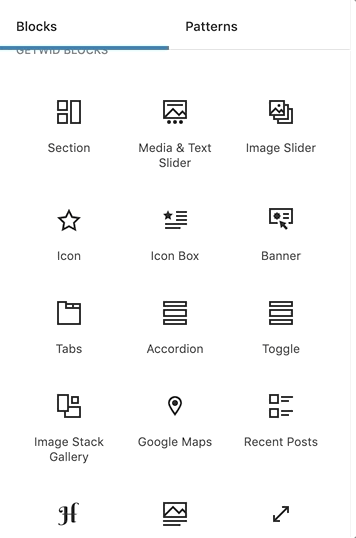 #4. Full-Responsive Elements for All Screens
Let's not forget that mobile traffic is constantly growing. People want to make quick (sometimes, impulsive) purchases using their smartphones because it's faster and easier.
Gutenix developers take care of how the starter skins look like, and how convenient the WooCommerce functionality works on any device regardless of screen size.
Here is an example of how the Cozy Cake WooCommerce theme and its cart page looks on a mobile screen: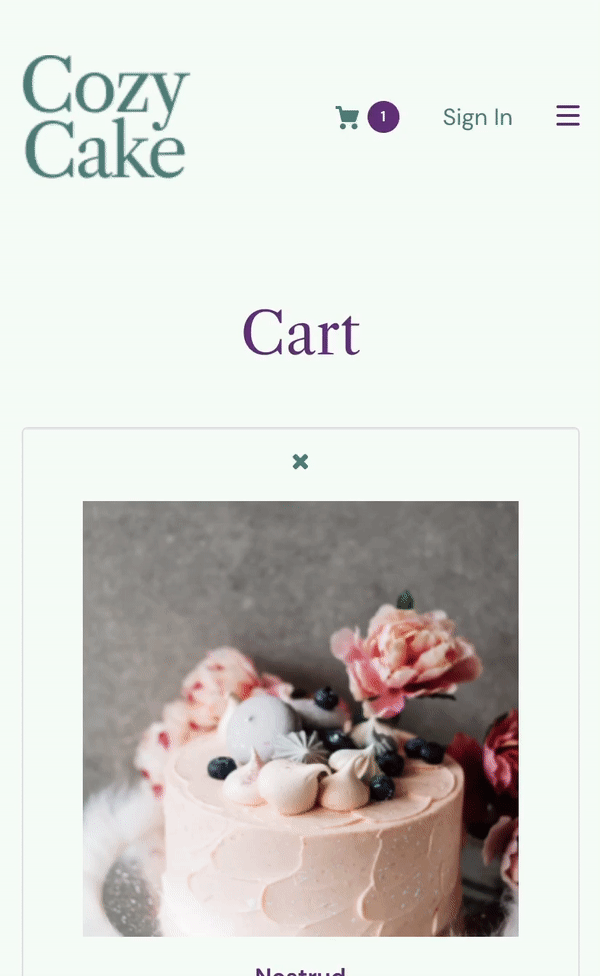 For the record, Gutenix also features a free version at wordpress.org. We recommend checking it out in case you are looking for the best & free WooCommerce themes.
Finally…
I cannot leave you without the 5 killer tips for a smoother website experience and better user return using the Gutenix WooCommerce theme:
1. Make sure the store is configured correctly
Our best WooCommerce theme is easy to install and customize, but you better take a little more time and explore all the advanced options in detail. We have a bunch of Gutenix theme tutorials on our blog, so click the link to view all the posts.
2. Use quality images
Do not underestimate the power of photography when it comes to online shopping. Product images should be of the highest quality, and the background behind should be well-lit and of the uniform (preferably, light) color. The products should also look clear on small-sized images of the mobile screen.
3. Optimize content for search engines (but remember that you write for people)
Use keywords in the product description and headings. Just don't make your text overflooded with keywords only. You are writing for people, so your initial goal is to tell the story. You can be surprised but great text content can influence conversions in a much better way than SEO.
4. Add as many details as possible
The worst thing about online shopping for many users is the lack of details about the product. This reason stops many people from making their purchases online, even if they truly like it. Make sure you include the most detailed product information ever! This can be a 360-degree product view with the zoom, the FAQ section with all sorts of questions (shipping, refund, etc), or even a live chat for faster assistance.
5. Build connections
Keeping in touch with each of your customers is the most effective retention strategy. Make sure you install software for running automated email marketing so that you cover every client at the right time. Send newsletter whenever you have a special offer or a promo code to share, or just as a reminder for the incomplete purchase, etc. It's a great way to connect and show you care about your customers, which leads to customer trust and loyalty to your brand.
Enjoy the Gutenix WooCommerce features and use our tips to make your eCommerce platform user-friendly!
Read Also: How to Integrate WooCommerce Payment Gateways into Your Appointment Booking Business?
P.S. If you want to stay tuned to all Gutenix blog updates and learn about the theme updates first, just join the Gutenix FB page or the Gutenix FB community down the links.