Nowadays one of the most commonly used and highly demanded page elements is a Google map WordPress block. It can help people to find the way to your office or restaurant. Maps are widely used by taxi or tracking services to track the car or a purchase. Moreover, ZeGuten map block is suitable not only for companies but also for bloggers, reviewers, and other websites that provide specific businesses.
ZeGuten map block has gathered a bunch of functional properties and design features to create versatile page layouts. It offers lots of benefits both for visitors and website developers. A map block saves the client's time – they don't need to open maps in another window and copy the address.
Adding Google Map WordPress Block
Firstly, to add a Google map you need to open the administration dashboard and go to ZeGuten plugin tab. Here you can add your Google map API key and save changes.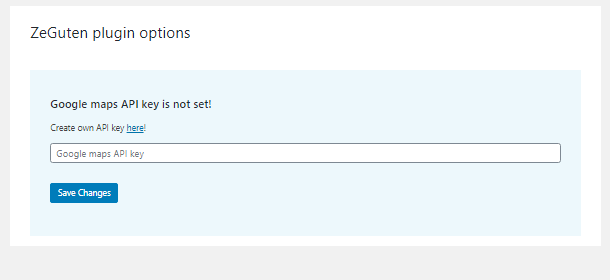 The default Google map block can be used immediately. Four tabs have anything you need for customization of your Contacts page or section.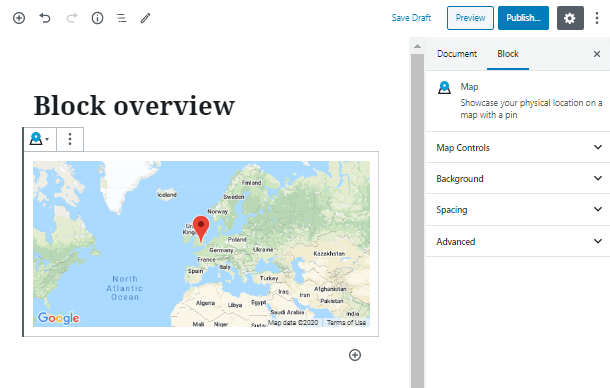 Take a chance and explore the possibilities of the Map Controls tab. Here you have the address field, where you can paste the location and the Google map WordPress block will showcase it immediately.
You can also set a zoom level, depending on the purpose. The height of the Google map block is available to set on the desktop and tablet, which makes your map extra responsive.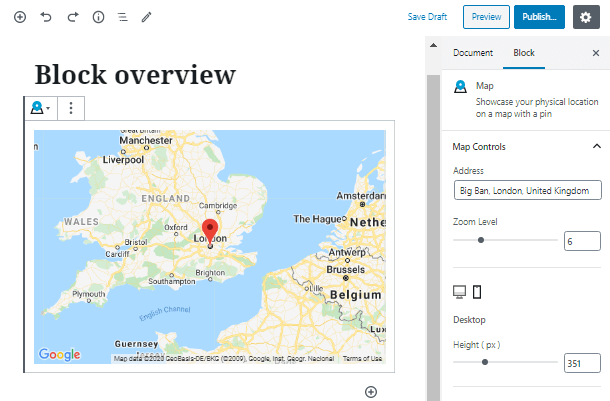 One of the key features of ZeGuten map block is the ability to pick one of the eight layouts, which makes it suitable for any design.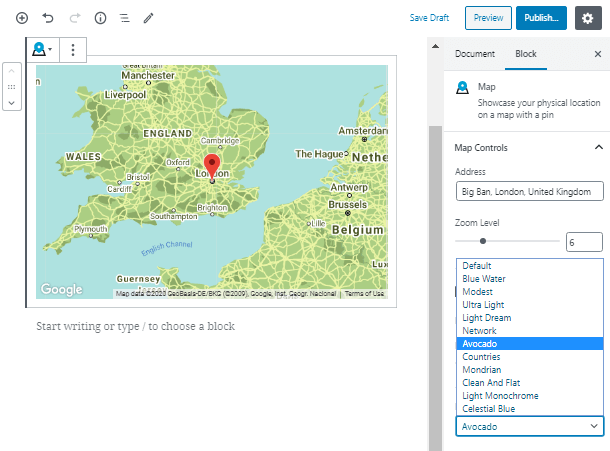 Also, add special buttons to engage visitors to interact with your map block. A Fullscreen Button gives the ability to expand the map size. Zoom buttons bring it closer or put away. The map and satellite views allow switching between two layouts.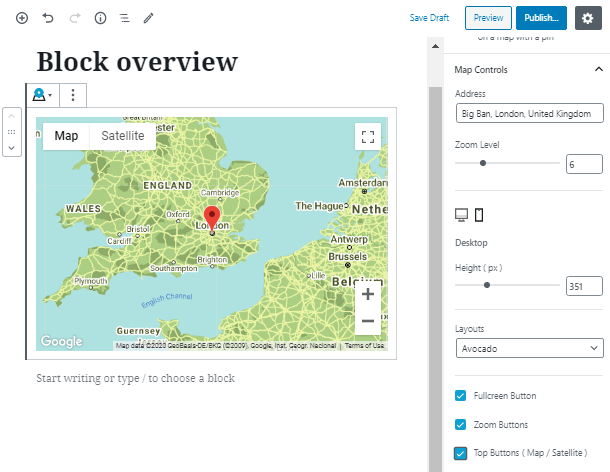 Customize a Google Map
However, if these settings are not enough, ZeGuten map block gives you the ability to style it up! Add a background color. Apply there border, choose its style and color. Furthermore, you are able to set the border width and radius for various devices, such as a desktop, tablet, and even mobile phone!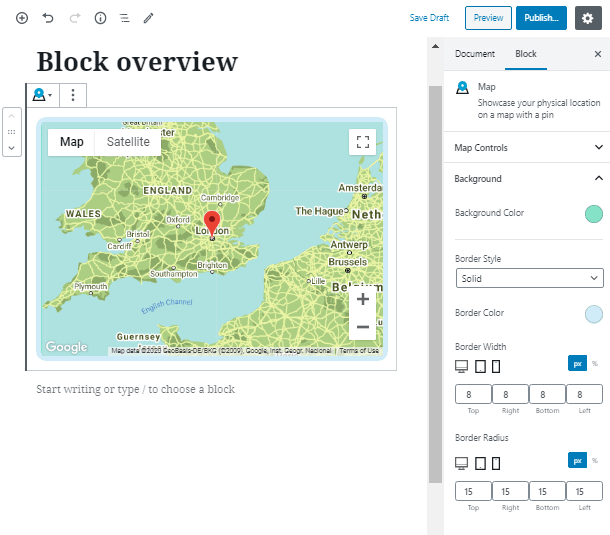 After that, in the Spacing tab of the Google map WordPress block, you can set margin and padding in pixels or percents.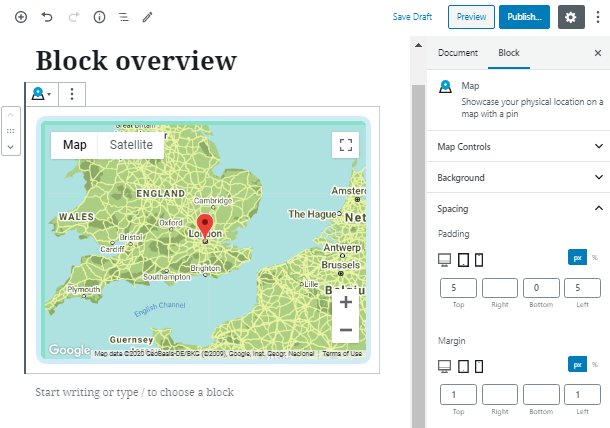 The usability features of the ZeGuten map block are really endless and will suit any purpose. Check more of our tutorials and overviews and don't forget to subscribe to newsletters.
Google Maps Gutenberg Block
You can also easily add a web mapping service by Google to your WordPress website visually with a single block, without searching and downloading extra plugins or playing with extra code. This one is called the Google Maps Gutenberg block by Getwid.