We'd like to introduce you to 13+ narrowly-targeted WordPress themes for business. All of them support block customization in the Gutenberg editor.
The listicle is divided into 2 major sections: a section with paid WP templates categorized into 5 business niches and a section with free WordPress themes for business.
15+ Gutenberg WordPress Themes for Business (2024)
You probably wonder where exactly the next themes come from. Most of them are Gutenberg skins from Gutenix – a multipurpose WordPress theme. The Gutenix collection counts up 47+ skins compatible with Gutenberg, Elementor, and Brizy builders.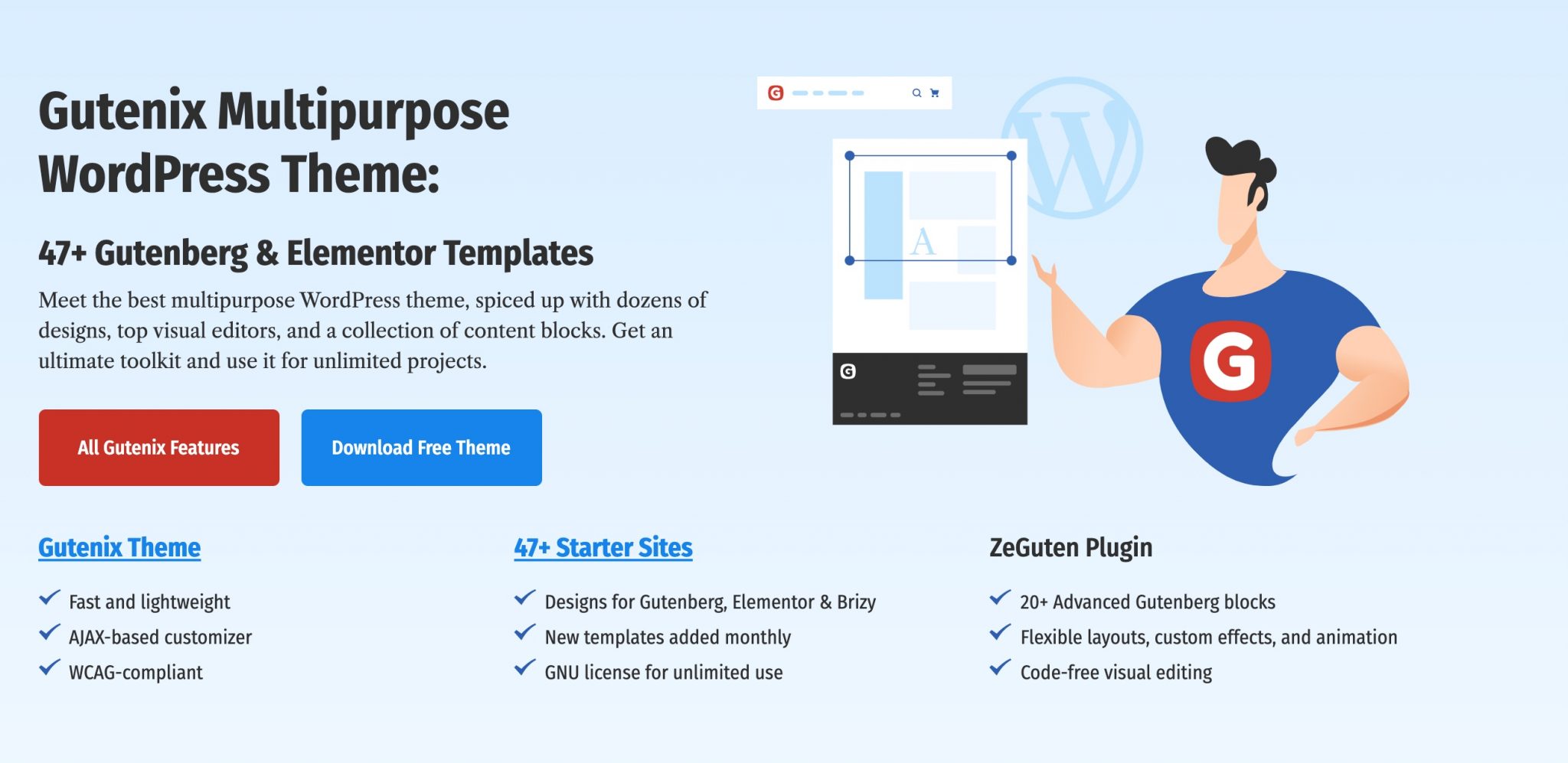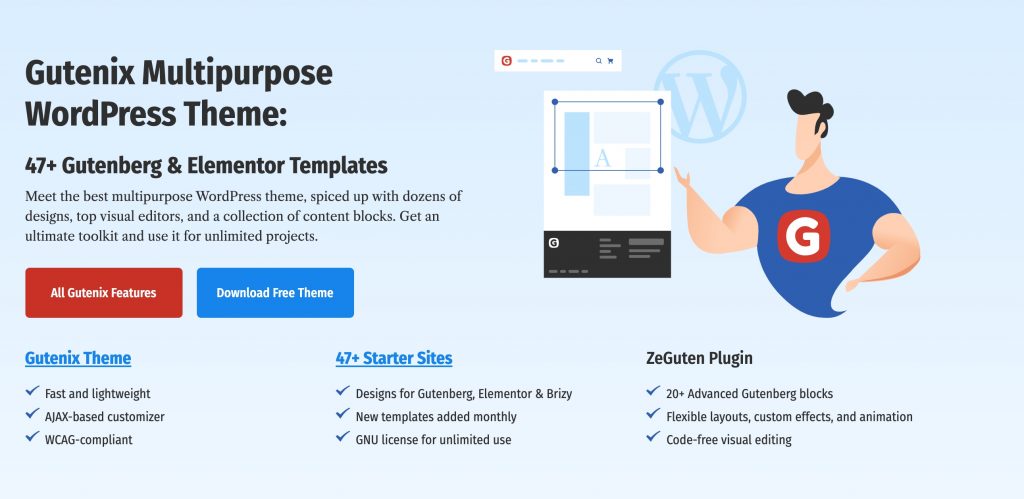 Gutenix is fast, lightweight, and fully responsive. All skins support Live Customizer, advanced design options, and are WooCommerce-ready.
It's worth noting that all Gutenix skins from our list are sold as a package. This means you pay once to get access to 19 Gutenberg skins + 28 templates for other WP page builders.
View Gutenix Demo.
Meanwhile, some Gutenberg themes on our list were designed by MotoPress – the company developing WordPress solutions (themes & plugins).
Click to explore the full list MotoPress products.
Now, let's go straight to a compilation of paid & free WordPress themes for business websites of both small, midsize, and large scale:
Category 1: Food & Restaurant
Yummix – Restaurant & Winery WordPress Theme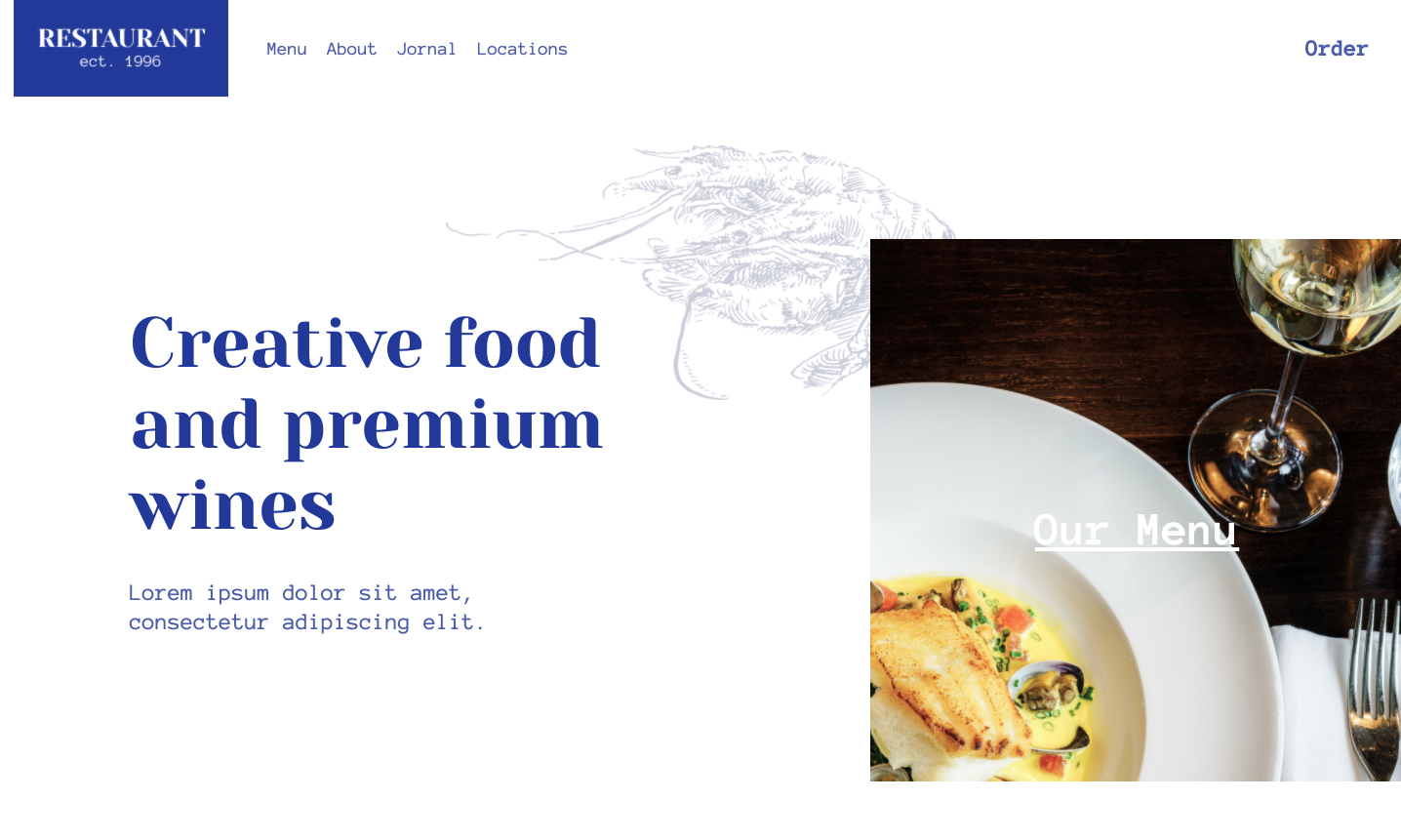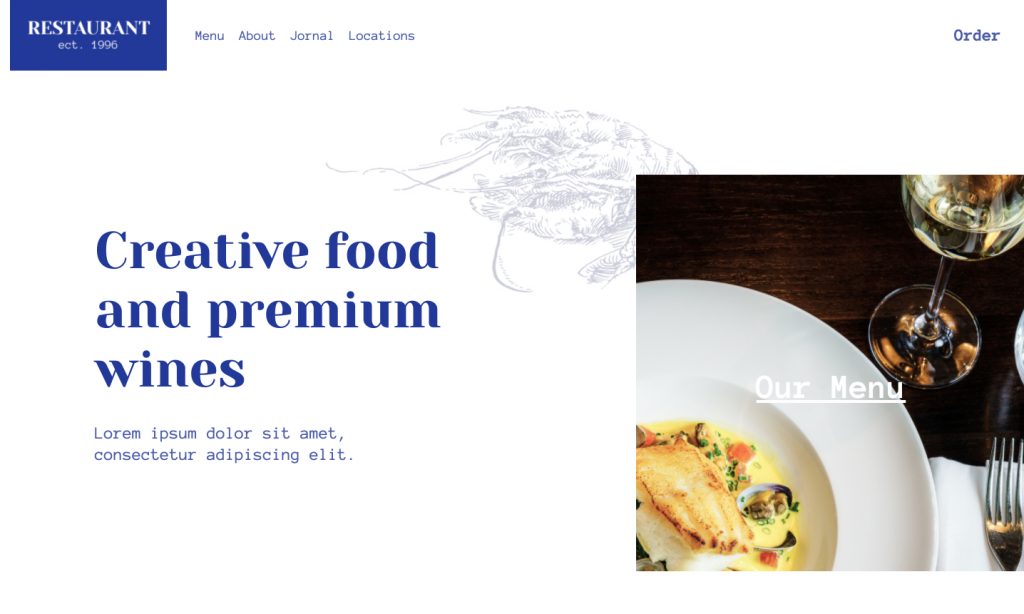 The food & restaurant industries imply a large number of business niches, from restaurants and coffee shops to food supplies, and grocery stores. Yummix covers the needs of a restaurant, a food supplying company, and even a food blog.
The skin was specifically designed for a seafood restaurant but you can always easily change the skin's colors & its elements using Live Customizer.
Carni Rosso – WordPress Fish & Meat Website Template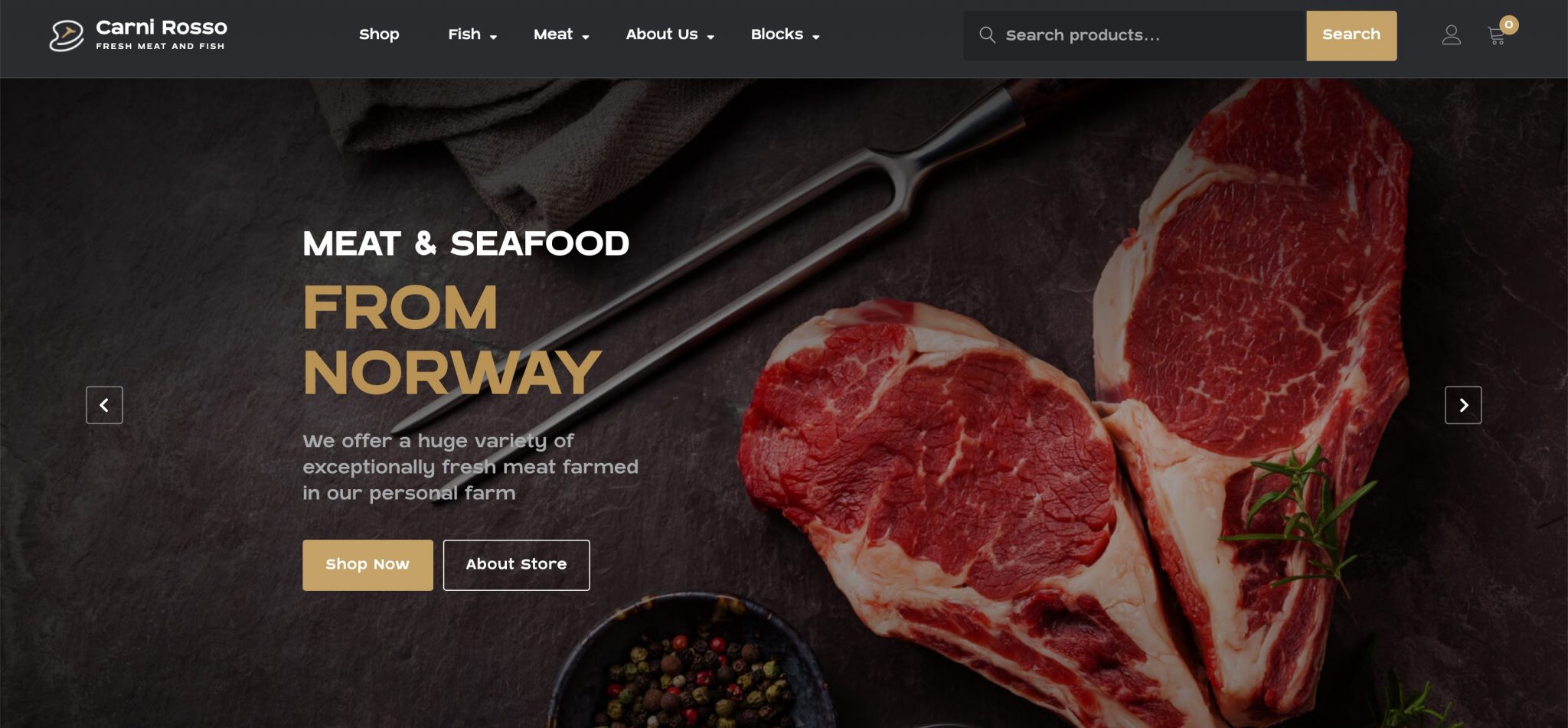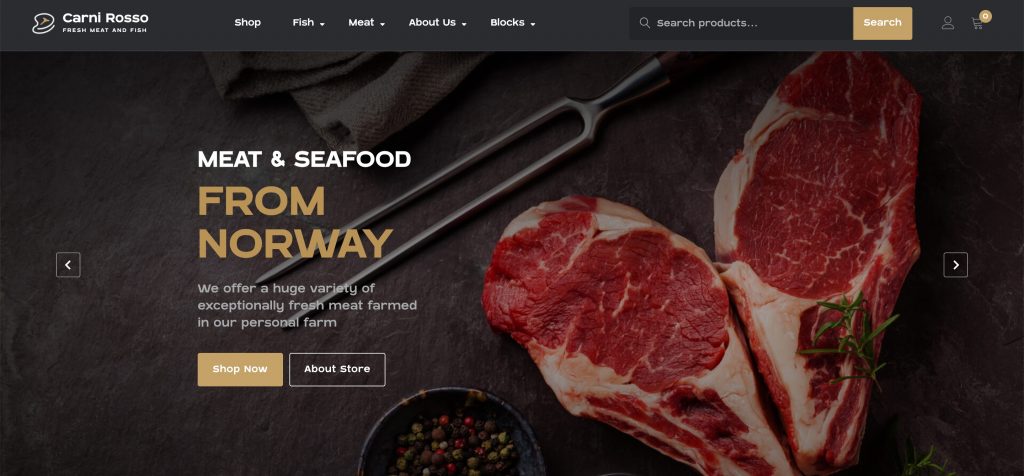 For more business-specific food supplier websites, Carni Rosso can be a perfect match. This Gutenberg template is designed by MotoPress and works perfectly for small and mid-scale businesses. The theme is built using developer-friendly Gutenberg blocks by Getwid.
The demo design & functionality of Carni Rosso covers the needs of food suppliers, shops, and food delivery services. The current demo is 100% prepared for eCommerce activities. The WooCommerce compatibility allows you to accept sales, delivery, and takeaway orders.
Frutta Verde – Grocery Store Website Template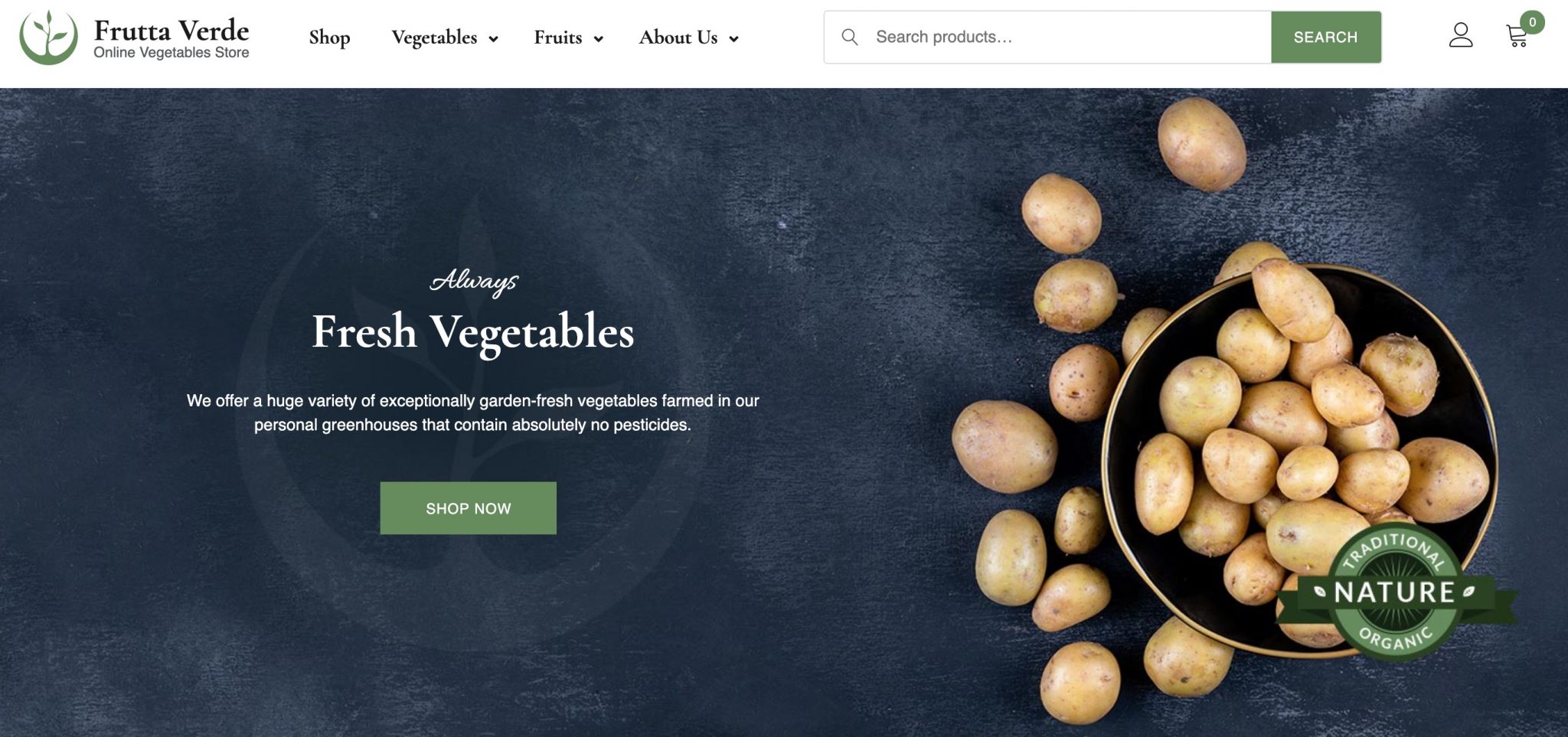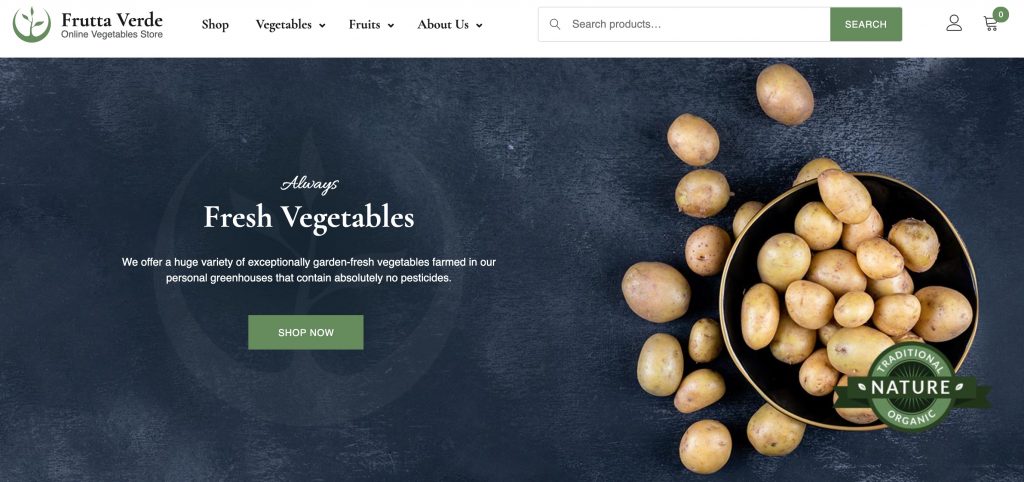 Another MotoPress alternative for an online grocery shop website is Frutta Verde. Not only is it relevant to food stores but also to websites of farms, organic food producers, and many more. The theme's design is 100% responsive and SEO-friendly.
The Frutta Verde functionality is the same as Carni Rosso. The WooCommerce compatibility ensures quick and easy checkout, convenient product display and filtering, the ability to make payments, and more.
Vite Nera – WordPress Wine Theme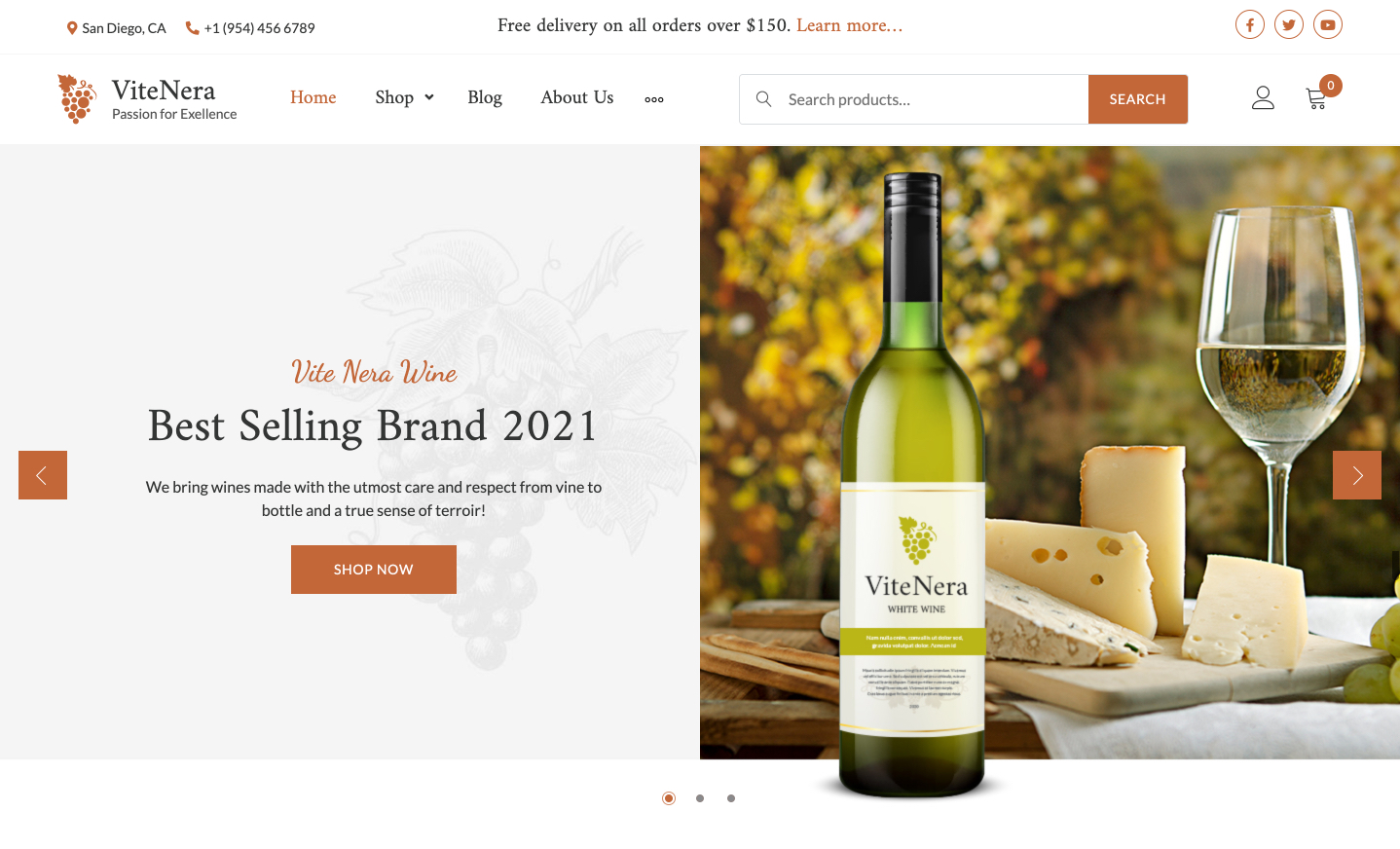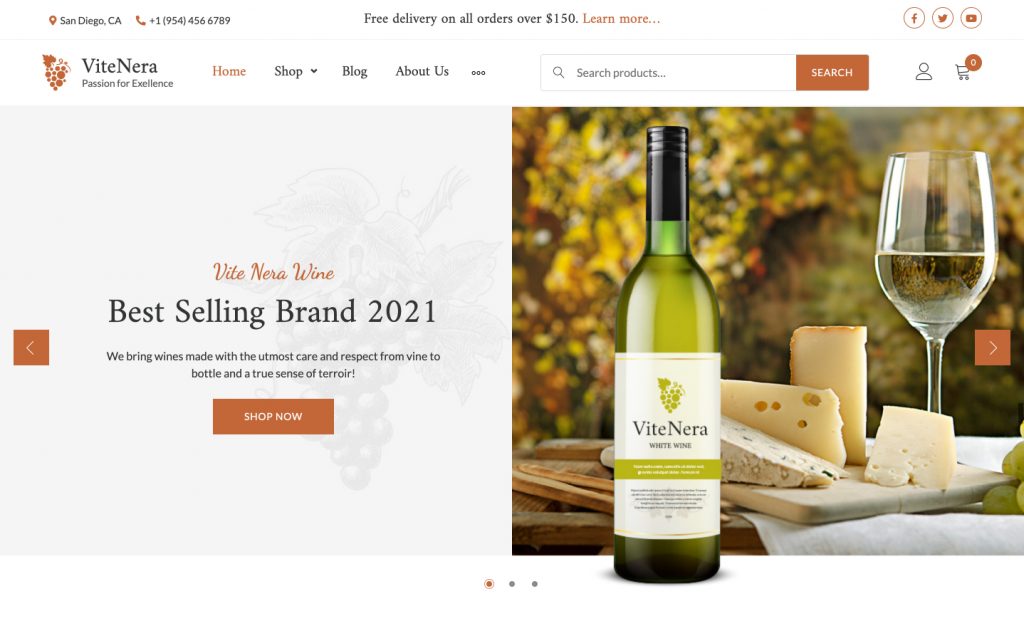 One more MotoPress Gutenberg template optimized for WooCommerce sales, while designed primarily for the food industry, is Vite Nera. The demo design is pre-built for websites of local wineries, wine distributors, liquor stores, and more. It features a minimalistic design with clean layouts, while all pages look elegant and classy.
Category 2: Hotel & Accommodation Rental
Booklium – Vacation Rental Theme For Gutenberg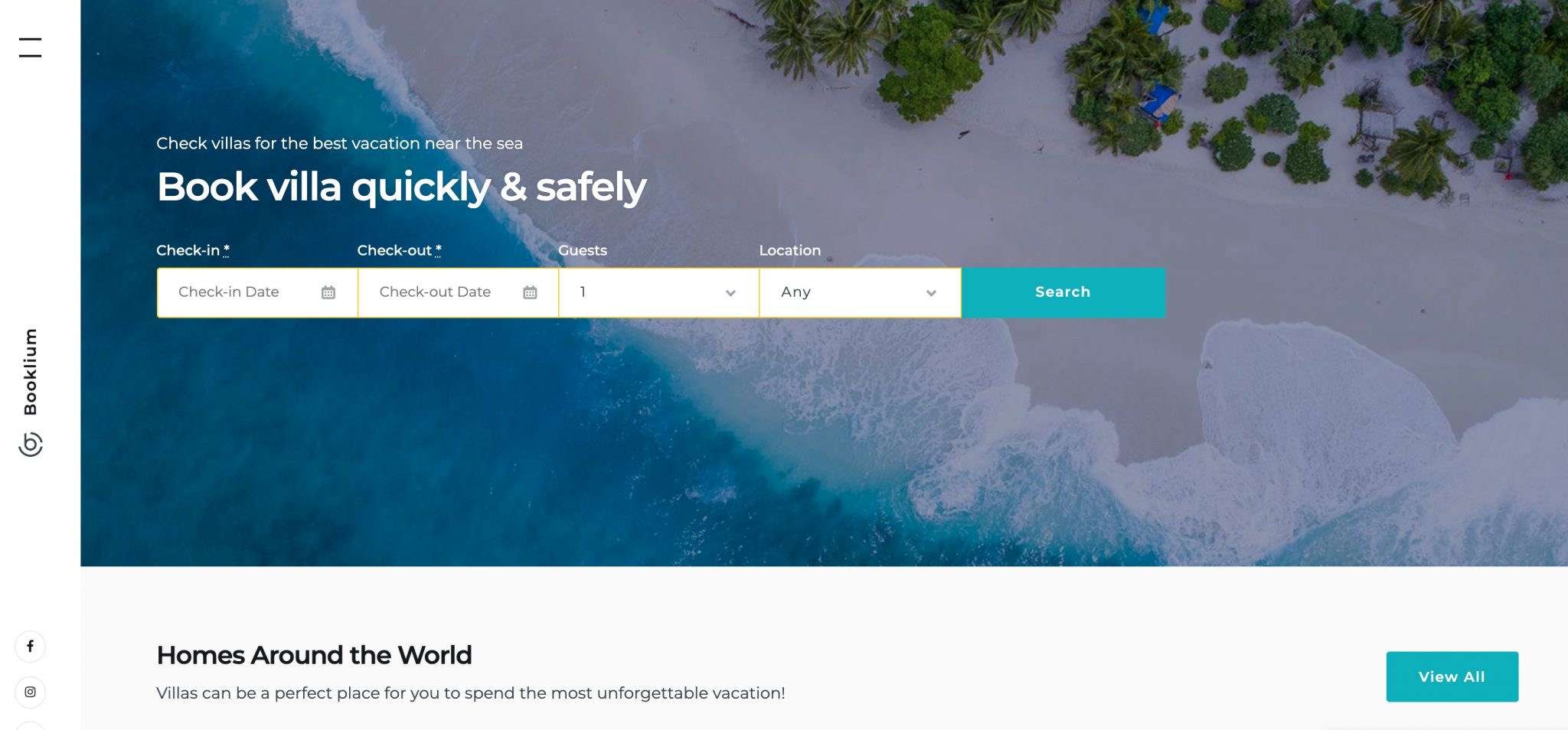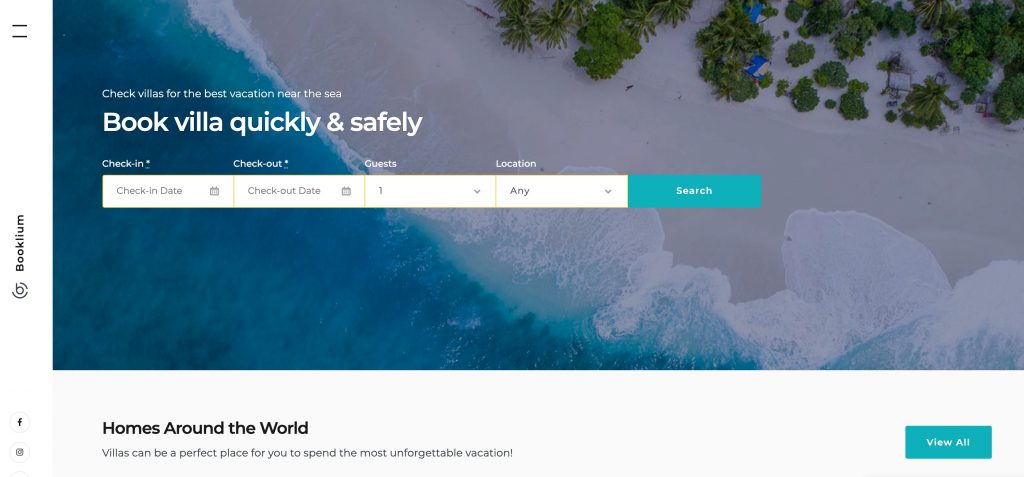 Booklium consists of 5 ready-to-go demo designs, which makes this Gutenberg theme a multipurpose solution. It covers a bunch of property rental niches, including hotels, B&Bs, villas, and other holiday accommodation.
However, the universality of Booklium is not the top advantage of this WordPress template. The theme's developers made a free integration of Booklium with the Hotel Booking plugin. This software facilitates the booking management of all property types. Your website will accept bookings and payments, while you can easily track them on the backend.
Villagio – Property Rental WordPress Theme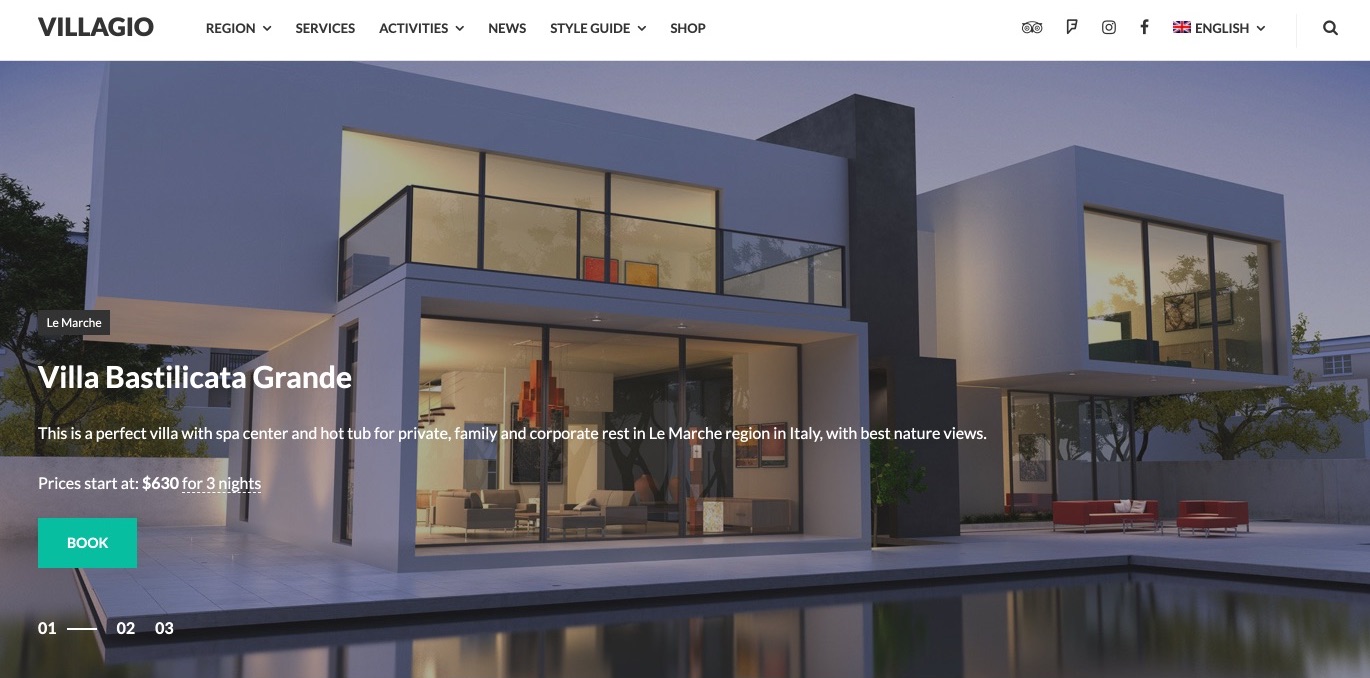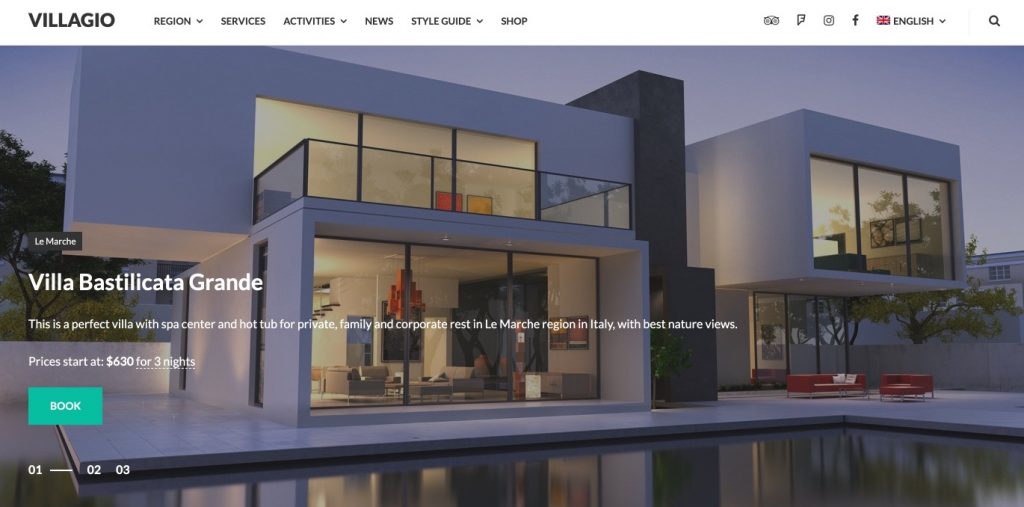 Villagio is the second Gutenberg template that deserves to be on the list of best WordPress themes for businesses related to accommodation rental. Unlike Booklium, Villagio was created for a more vivid WordPress use.
But overall, this theme is very similar in functionality to the previous option. Its convenient menu, stylish slider, and eye-catching elements are boosted with the integrated hotel booking software. It allows guests to easily reserve a property and pay for it with one of the secure payment gateways.
Category 3: Small Business & Solopreneurs
Robinson – Medical Template for Gutenberg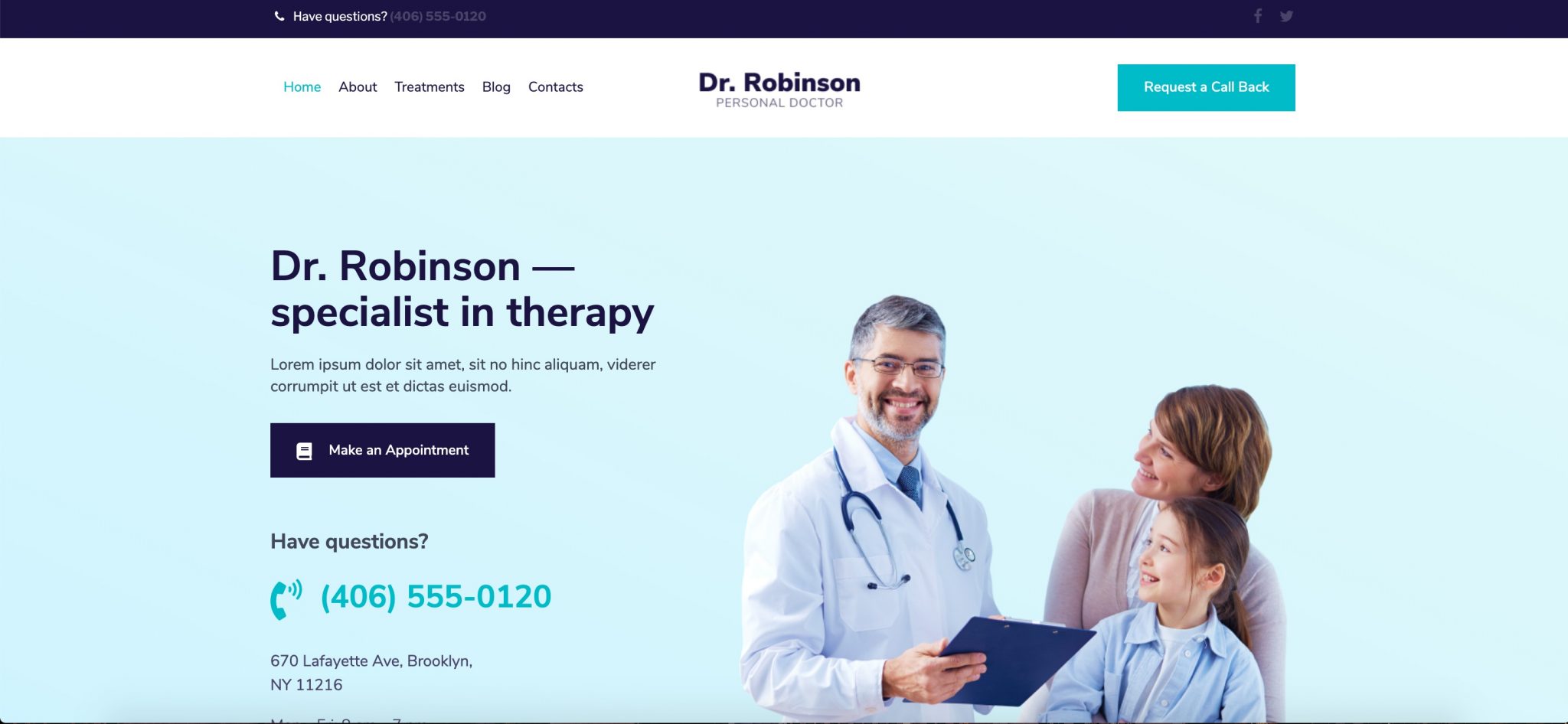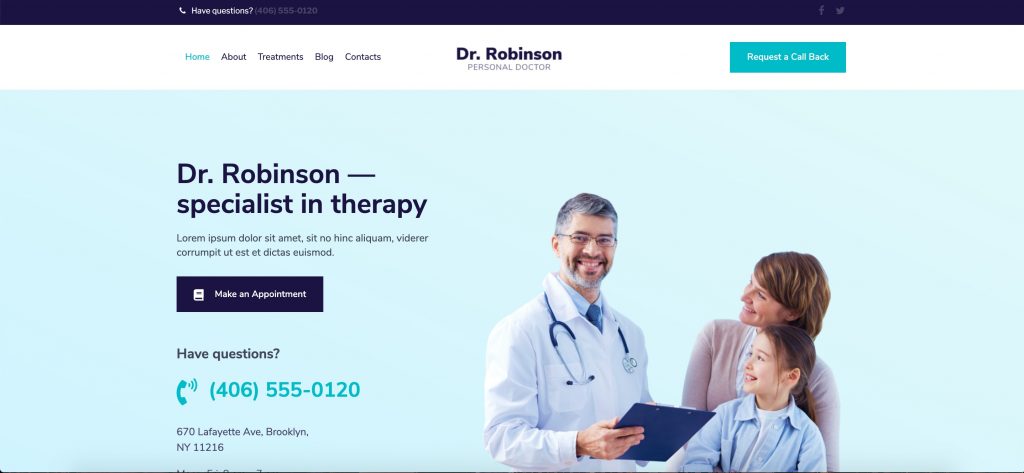 Now, we can proceed to website templates made for small businesses and solopreneurs. One of them is Robinson, and this skin works both for websites of individual medical specialists, and websites of healthcare institutions (clinics, hospitals, etc). The Robinson design is clean and neat, and it features calm blue colors and eye-catching accents to help you boost patient retention rates.
Fixis – Plumbing & Small Business Template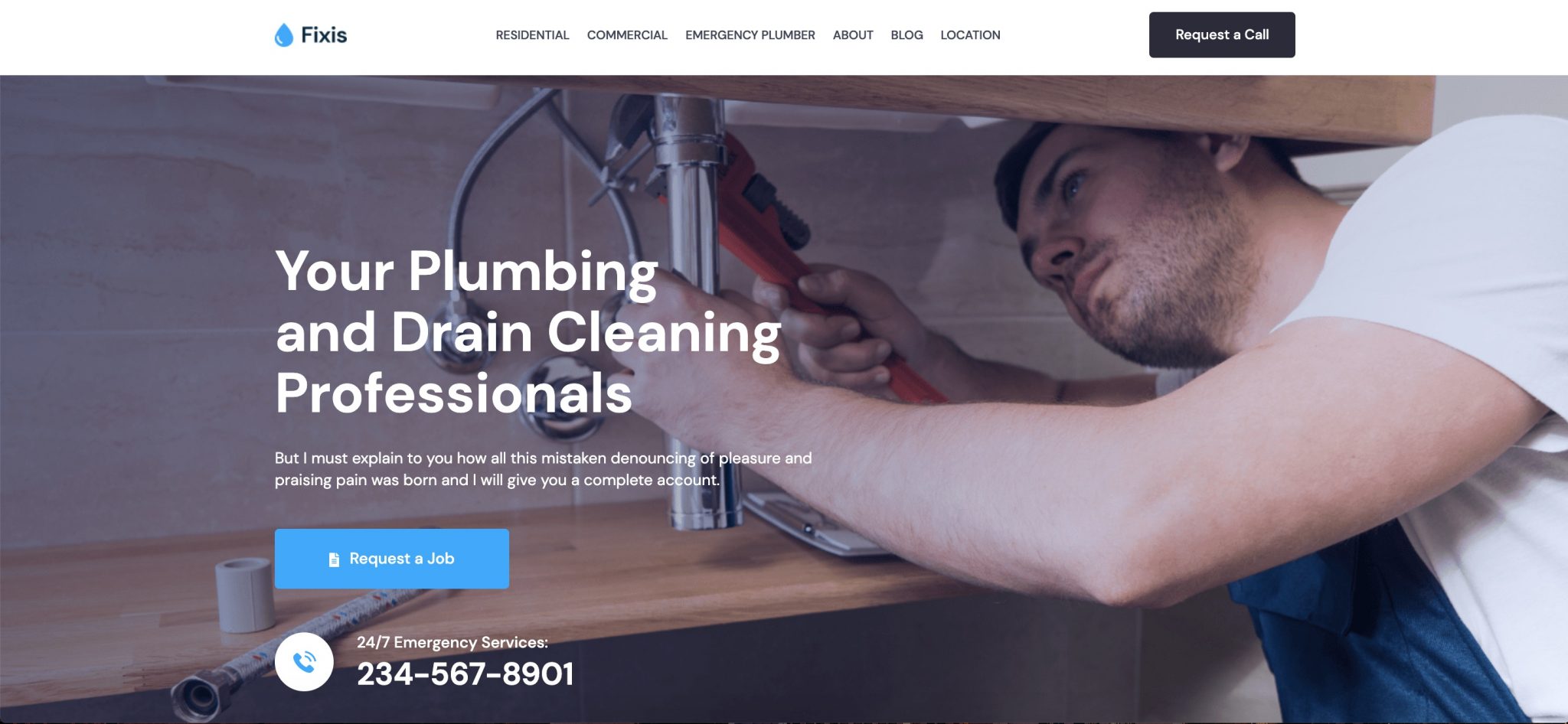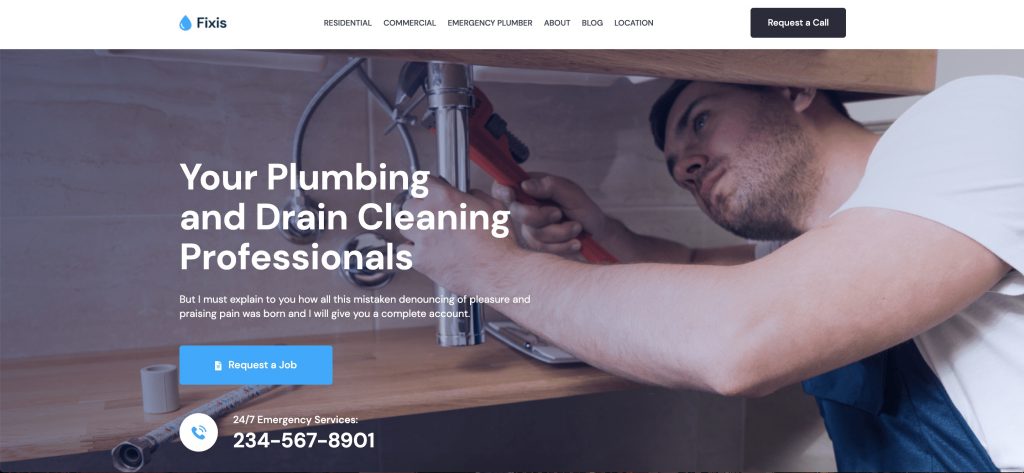 Fixis is designed to be a good website base for services providing emergency repair, plumbing, or construction services. The overall Fixis design is moderate with a solid geometrical layout and inner elements. The color choice is neutral and features bright and dark tones on a white background. The theme may support additional software for accepting online appointment bookings.
CoachZee – Gutenberg Template For Coaches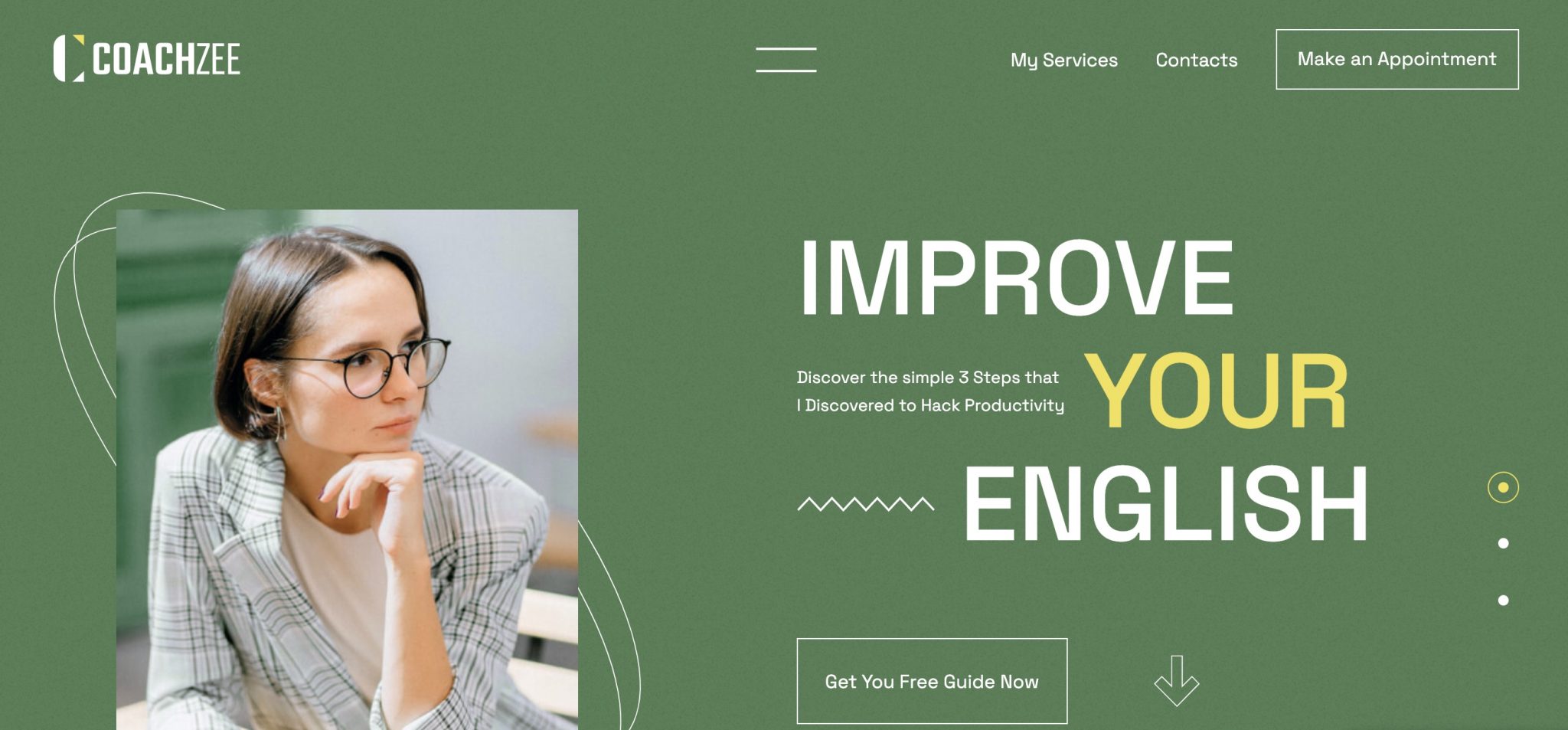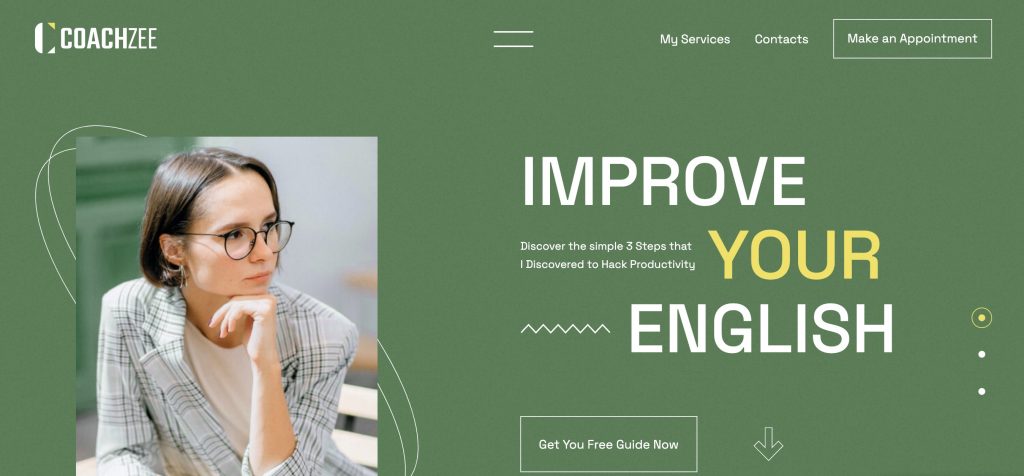 CoachZee offers us 5 ready-to-go skins, and each of them provides individual designs for websites. The skins are designed for life & career coaches, psychologists, teachers, and driving instructors.
Unlike the previously-mentioned Gutenix skin, CoachZee comes with an already integrated Appointment Booking plugin by MotoPress. The software provides a 3-step booking widget, and also, it supports payments, unlimited employees & services, custom schedules for each staff member, and more.
Category 4: Sports & Wellness
Yogamo – Yoga WordPress Template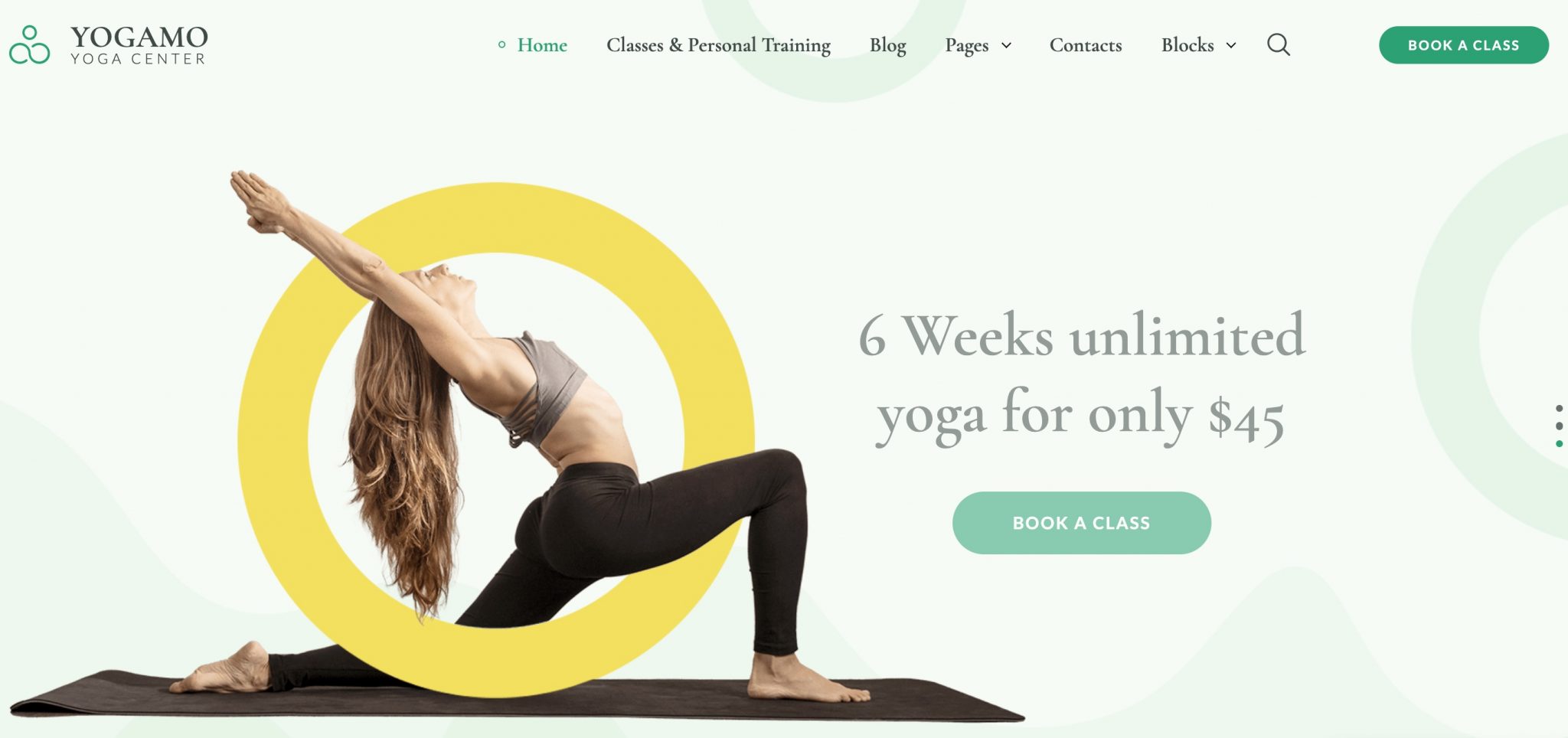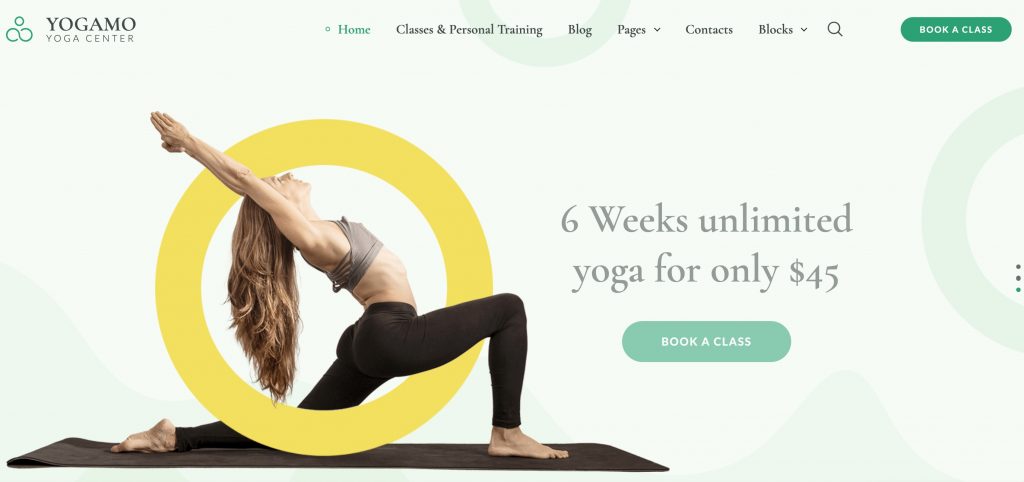 Yogamo is another appointment-based MotoPress theme but it's dedicated to the sports & wellness niche. Namely, the demo is 100% ready for websites of yoga & fitness studios, and individual coaches.
The class scheduling functionality allows you to accept bookings and manage reserved appointments. You can add unlimited services, staff members, and locations, and also set up individual time slots for each class, add buffer time, offer group sessions, and more.
IronBody – Fitness WordPress Template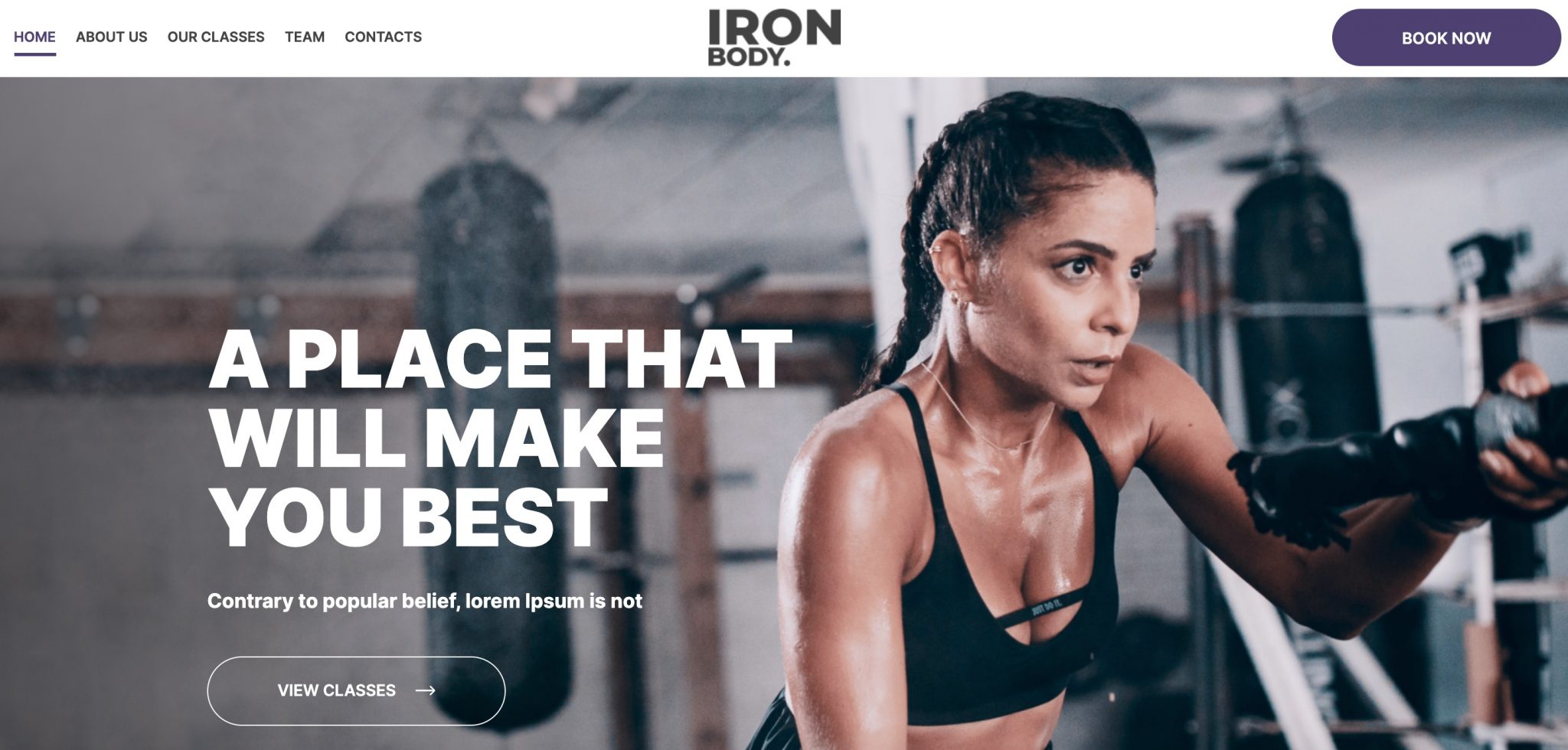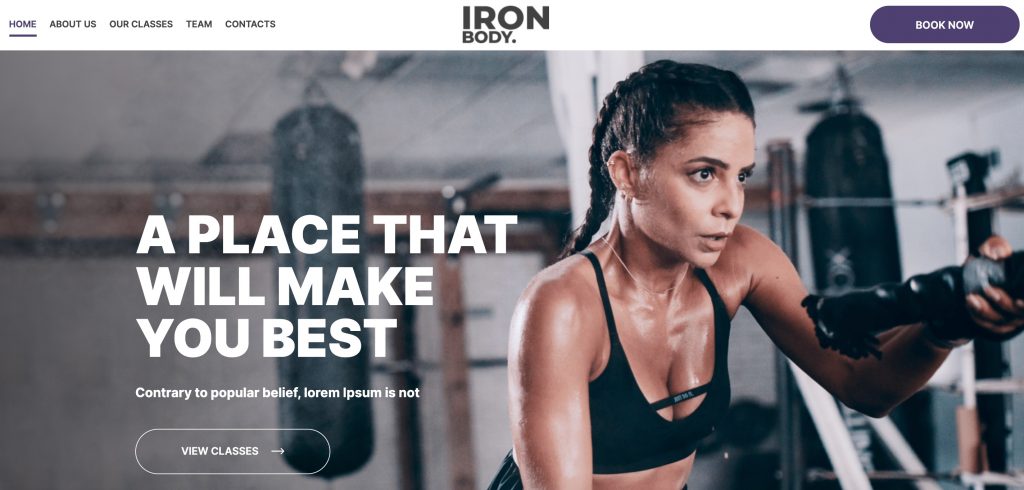 A good alternative to Yogamo in the Gutenix collection is IronBody. Not only is it applicable to fitness studios and individual coaches but also it works well for gym chains. It provides 5 ready-to-go pages, and each of them features a home banner, well-placed CTA elements, and a price comparison table. However, Ironbody does not support the appointment booking functionality.
Read more: how to build a website for fitness instructor with Gutenix. (Elementor & Gutenberg)?
Category 5: Companies & Enterprises
LegalEnd – Lawyer WordPress Template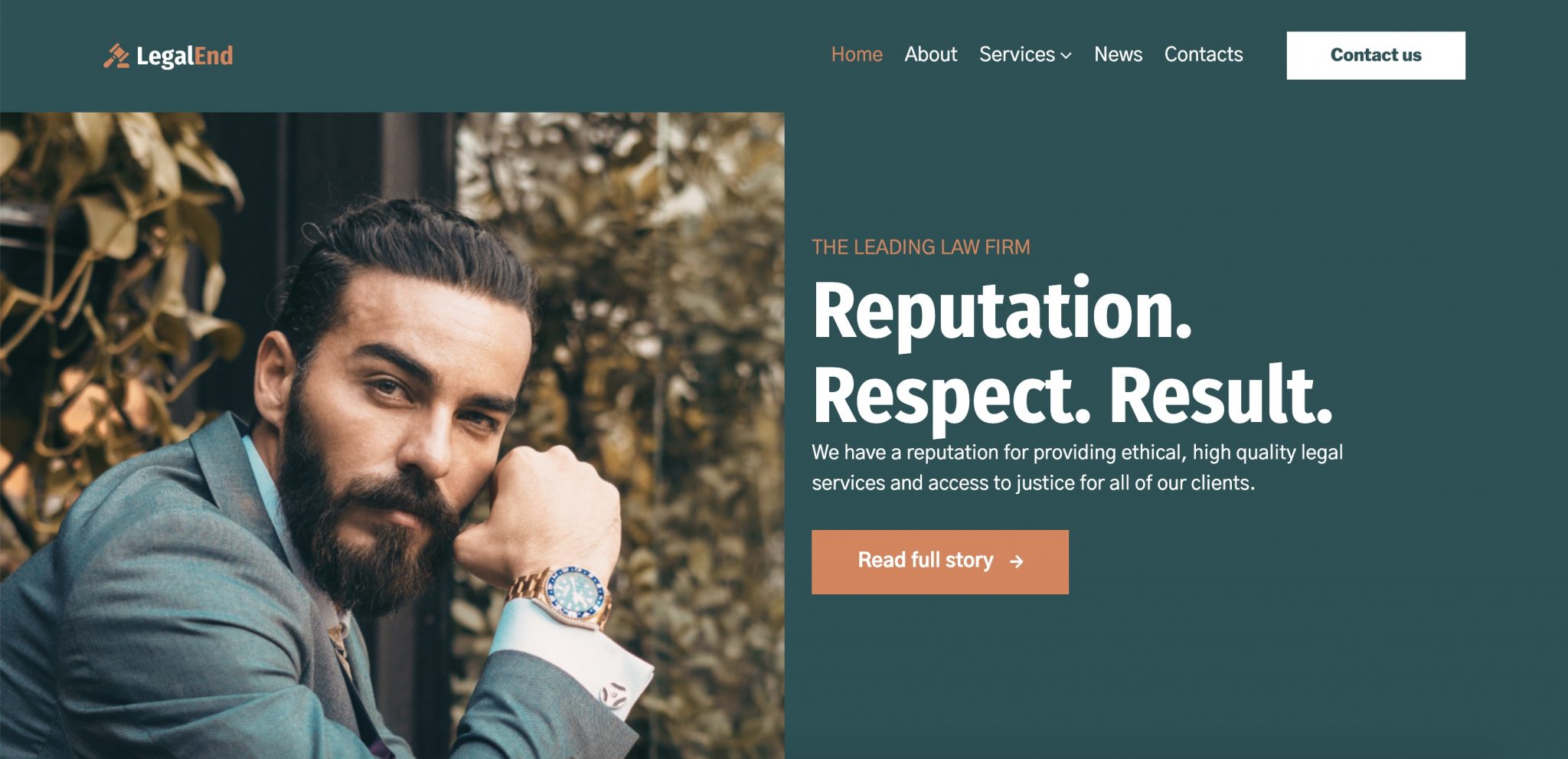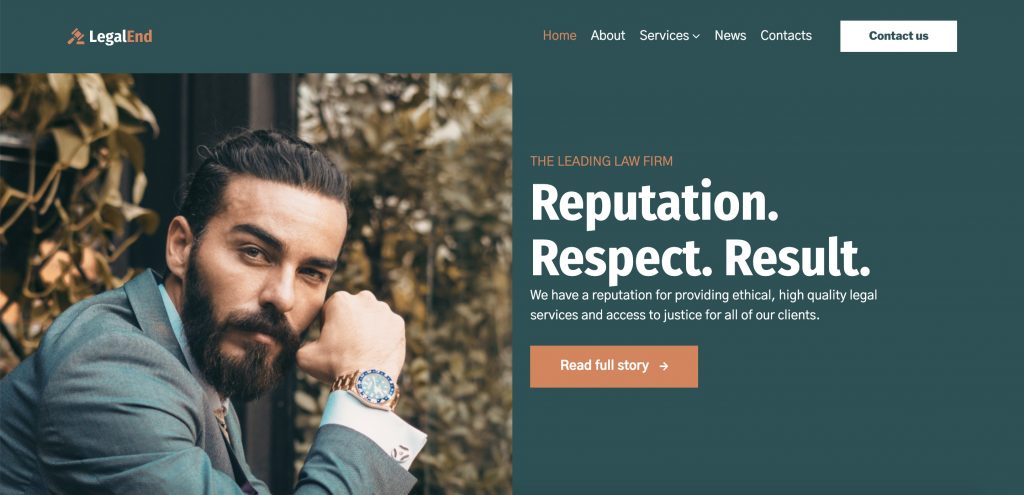 Freelance lawyers, law firms, legal offices, and legal consultants can rely on LegalEnd. The skin features laconic shapes and eye-catching visuals with most information data. You will not see abundant design elements because everything looks clean and relevant. The list of pre-built Gutenberg pages includes Home, About, Services, News, and Contacts.
Construction – Construction WordPress Theme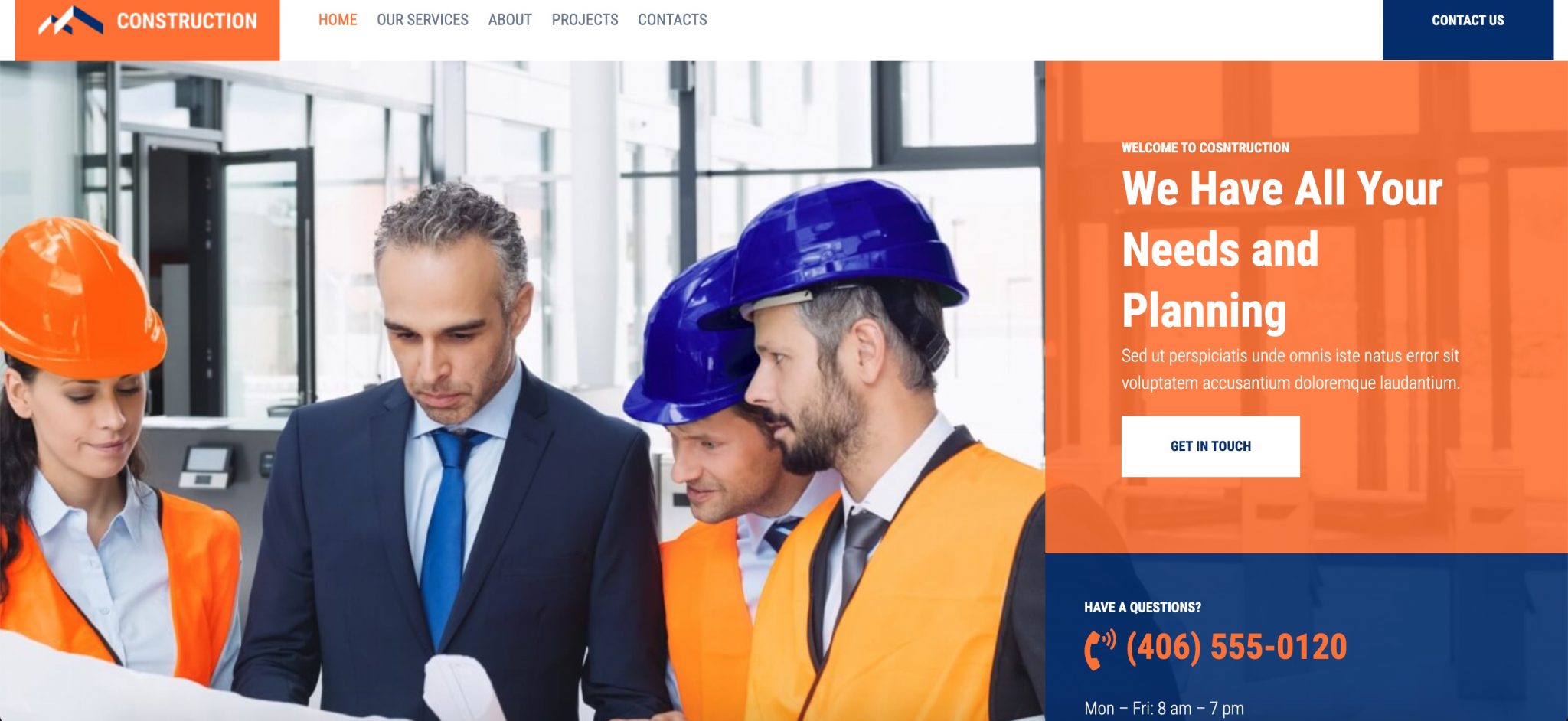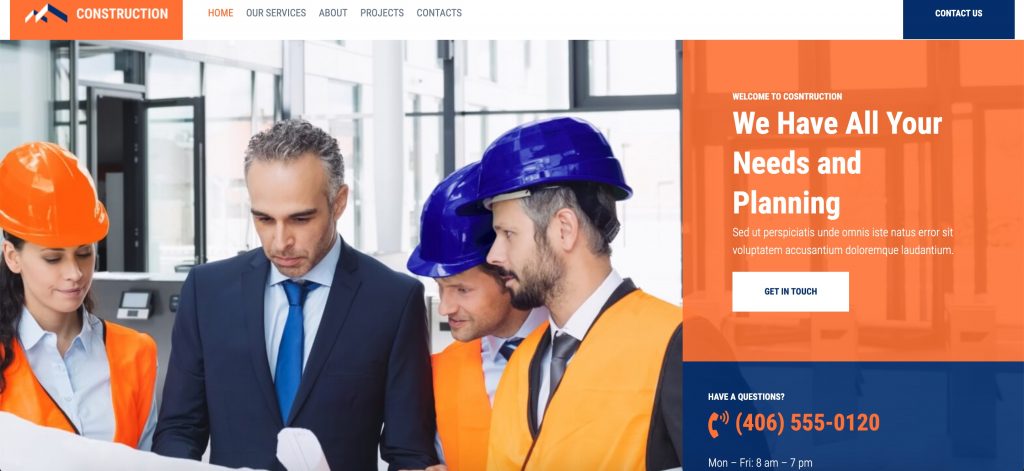 Construction does work for midsize and large-scale construction services and companies. It may also fit a renewable power plant, an oil & gas company, a machine-building factory, etc. It provides a two-color design with many visual interactive elements that add a lot of dynamics to the pages.
Bisiz – Small Business WordPress Theme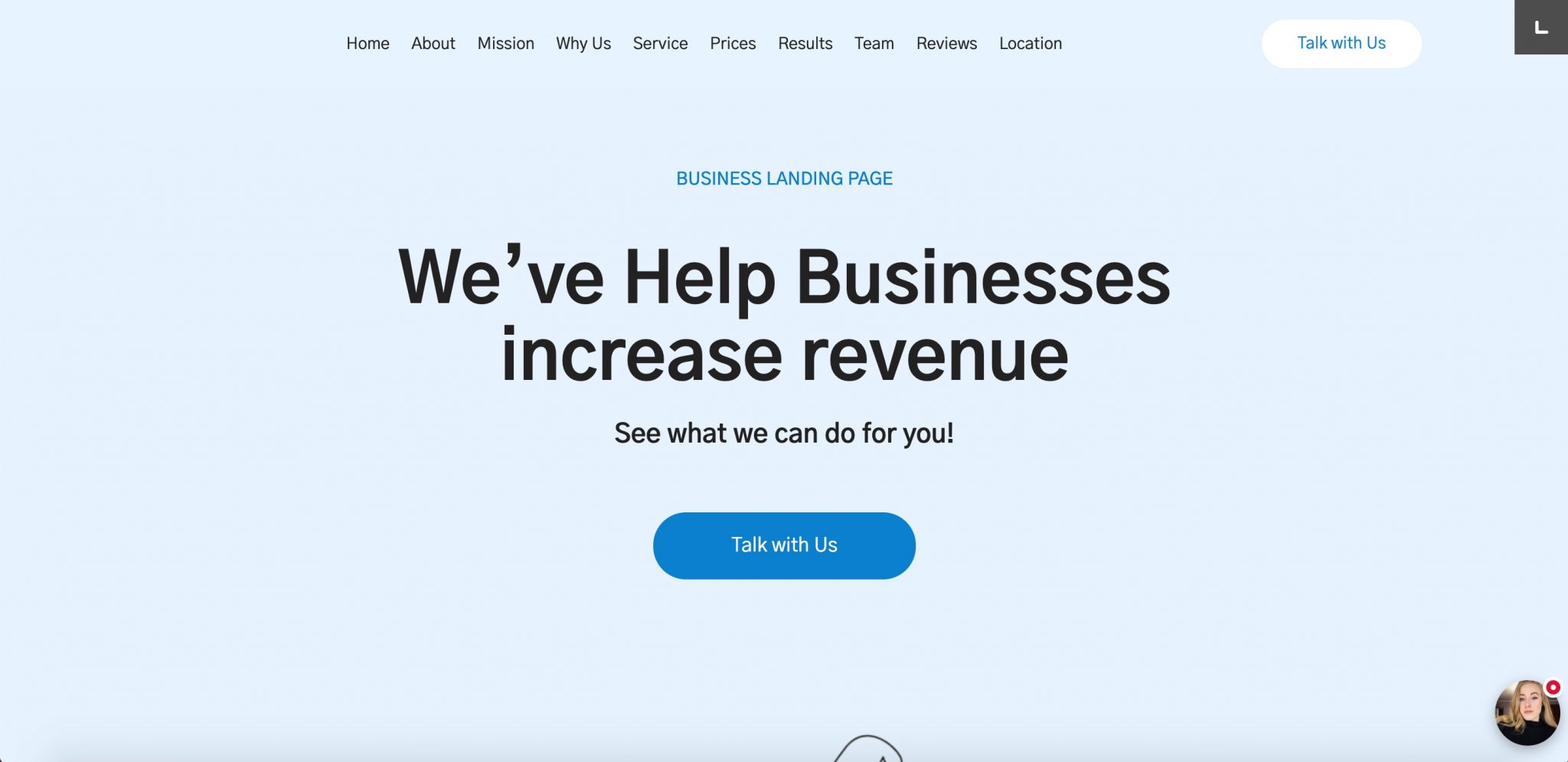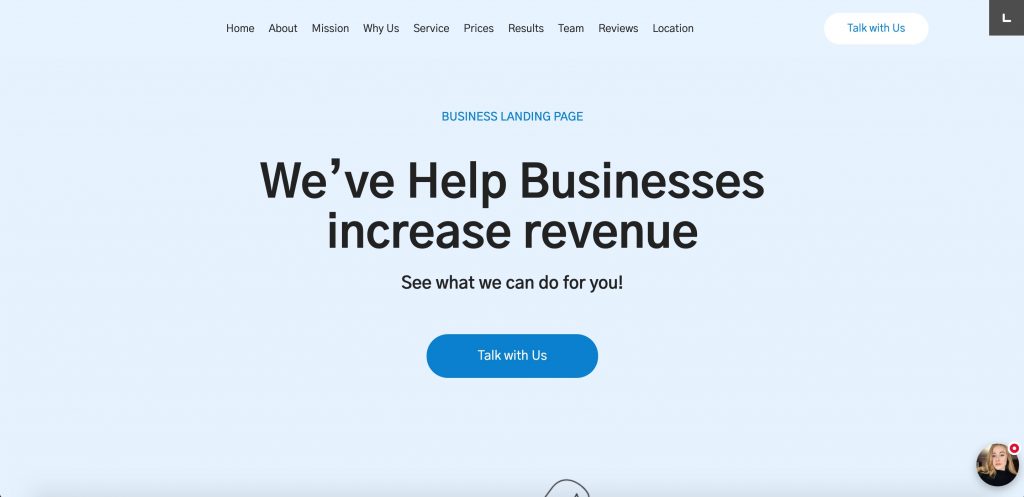 There's a big demand for consulting businesses to have a professionally-looking website. Bisiz satisfies these needs easily. It's a universal solution for someone who needs to create a website for a consulting firm or coaching agency of any kind. Just like all Gutenberg skins by Gutenix, Bisiz is built with the Zeguten plugin and includes numerous Gutenix Pro global settings.
Best Free WordPress Themes for Business
You may ask, what about the best free WordPress with Gutenberg themes for business? We can offer 2 options – one Gutenix skin and one multipurpose template created by MotoPress.
Let's take a closer look:
School – Free Gutenix Template For Education Websites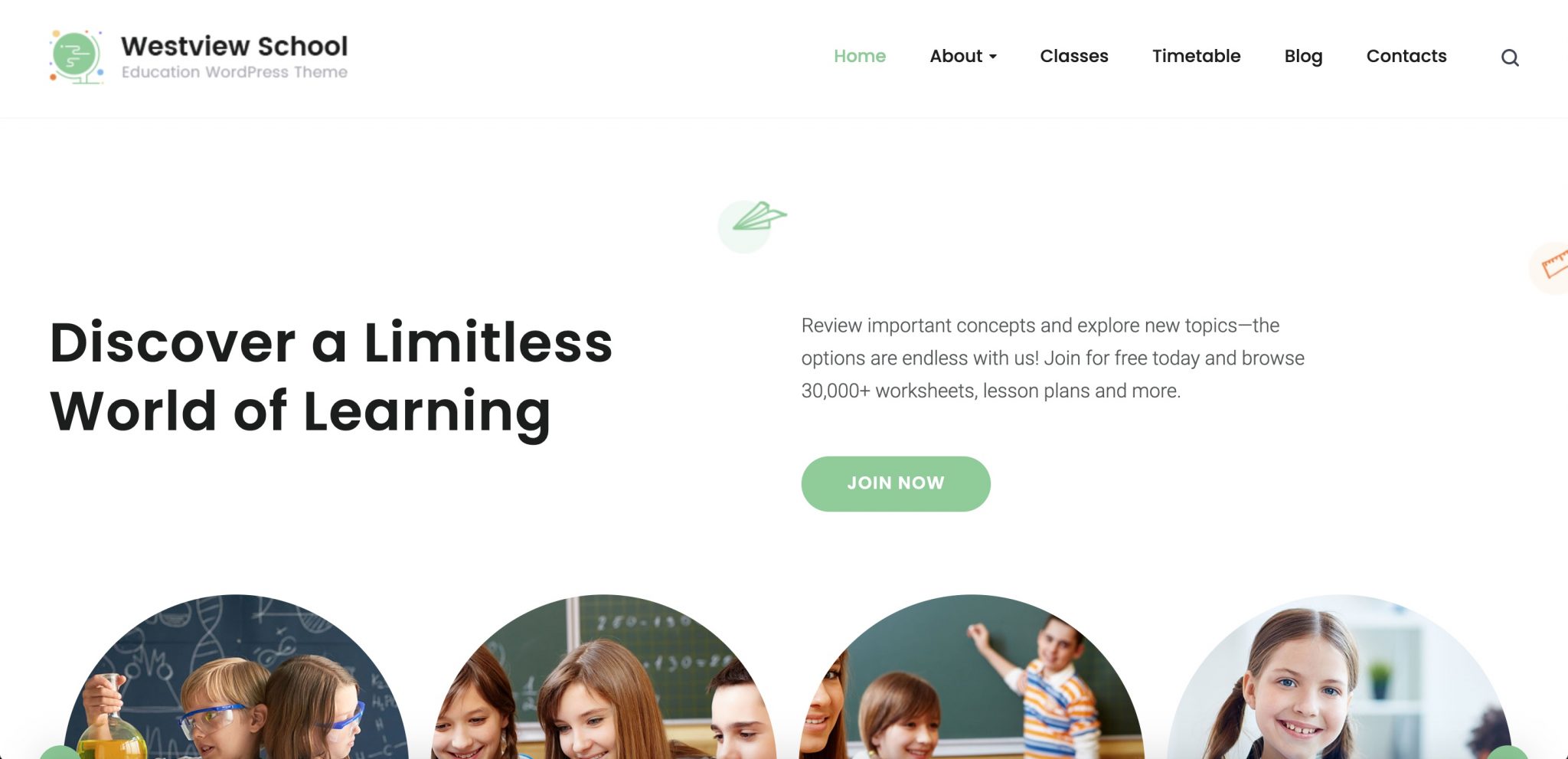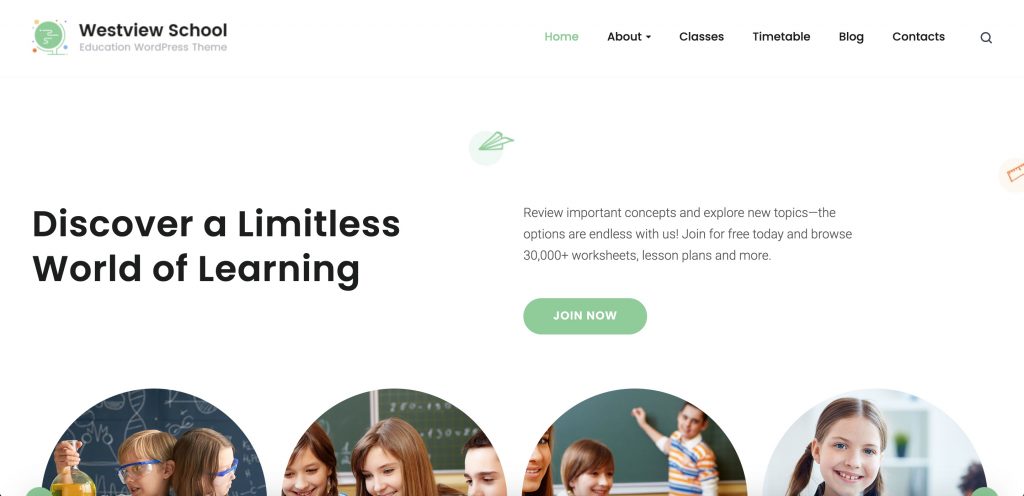 School is a relatively new and the only Gutenberg template available in the free version of Gutenix. The skin is applicable to all educational institutions, from schools of any kind (public or private, small or midsize) to individual tutoring websites.
School can boast of a minimalist & clean-looking layout. it's built entirely of Getwid blocks – a collection of 40+ multipurpose elements for the WordPress block editor. The ability to easily customize the look of skin as well as the look of individual blocks makes it a perfect solution for WP beginners.
See also: How to Create a School Website with the Free WordPress Education Theme?
Getwid Base – Free Multipurpose Template for Gutenberg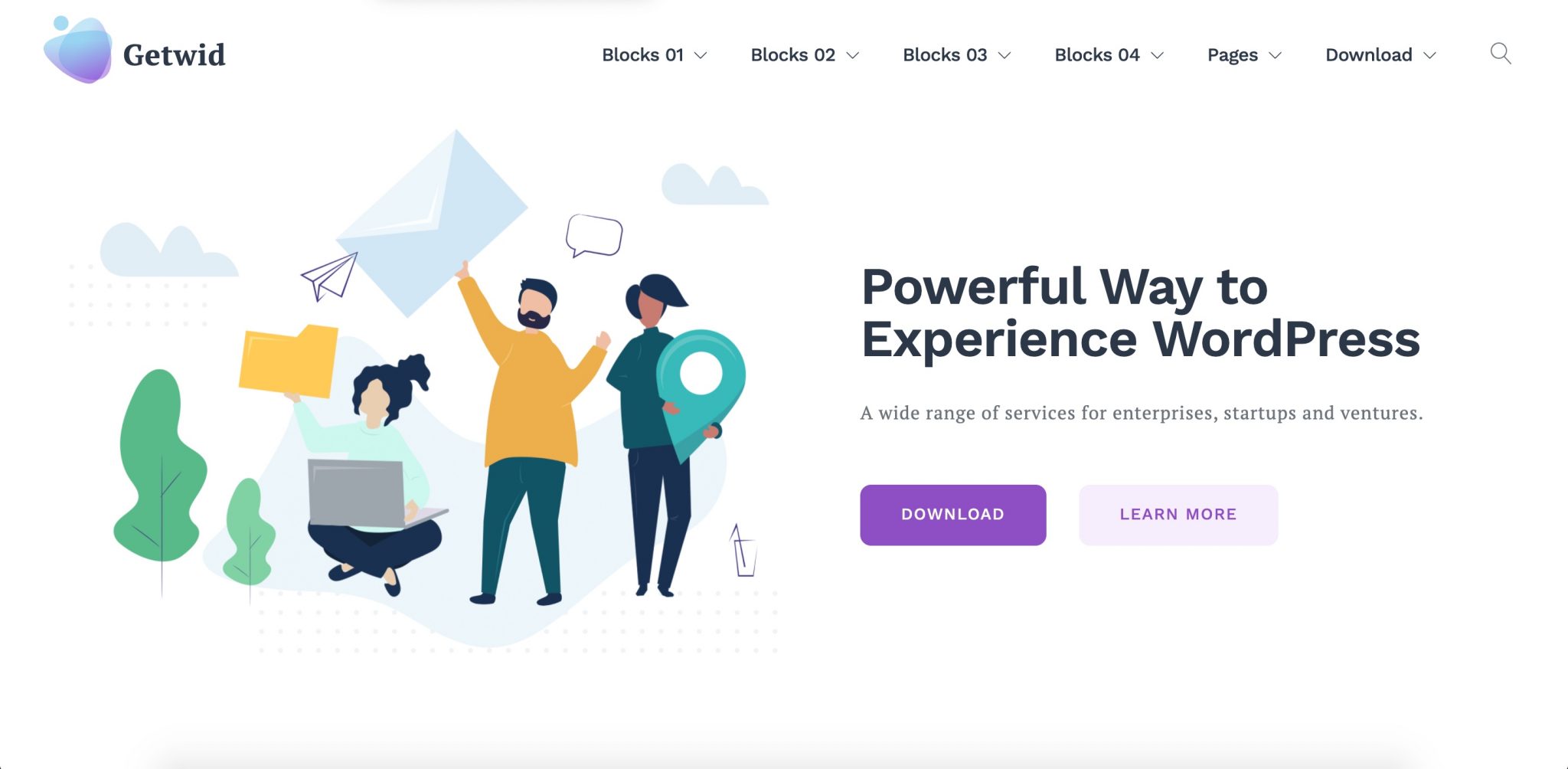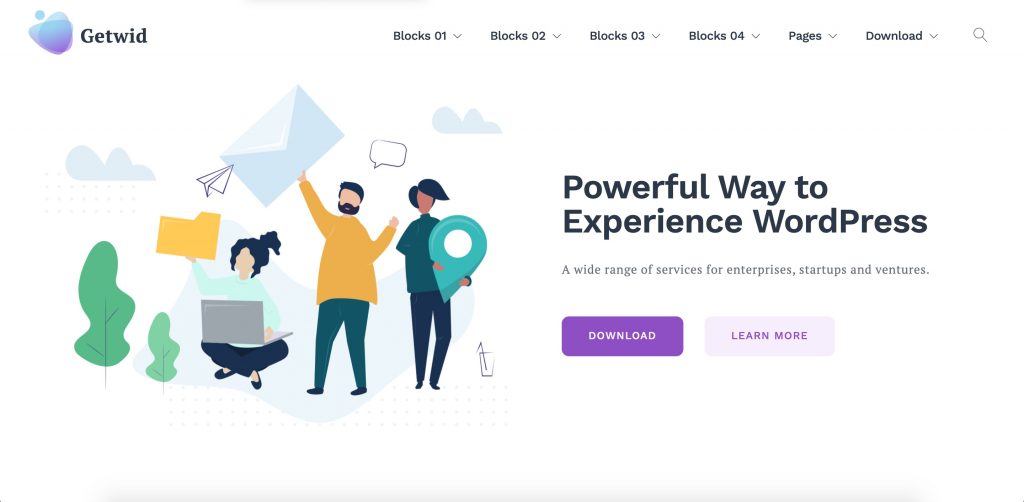 Finally, we are finishing with Getwid Base – a universal WordPress theme for business free. It works as a starter theme for the library of Getwid Gutenberg blocks, and it works well for all business niches because of its minimalistic and "spacious" design). It's free on heavy JS and CSS assets, which ensures the fastest speed of all.
Final Words
Depending on your needs and a business niche, you can install any of these WordPress website themes for business easily. Some of them are independent WordPress themes, while others are skins from the Gutenix package.
But it's worth noting that there are more Gutenberg WordPress themes for business in the Gutenix collection. You can explore all skins down this link.