A lot of beginners consider site design & functionality as major aspects to run successful marketing online. But even a fancy website is not efficient unless your site visitors interact with your content and make actions. If you are running a WordPress website, don't neglect using some of the best call to action plugins.
What is Call-To-Action?
A call to action (CTA) is a page element optimized to grab users' attention and draw them to action (making a purchase, signing up for a webinar, reserving an appointment, etc).
CTAs stand behind a smart marketing strategy that ensures a high level of content interaction. Call-to-actions will work only if they are placed strategically and thoughtfully.
CTAs can take up any form: from images and single text to contact forms and buttons.
Read more: How to Build a CTA Section With Gutenberg & Elementor?
Top 8 WordPress CTA Plugins (Paid & Free)
For our roundup, we chose the top 7 WordPress calls to action plugins. Each of them helps improve content interaction with site visitors in its way, whether you are a new business or established website.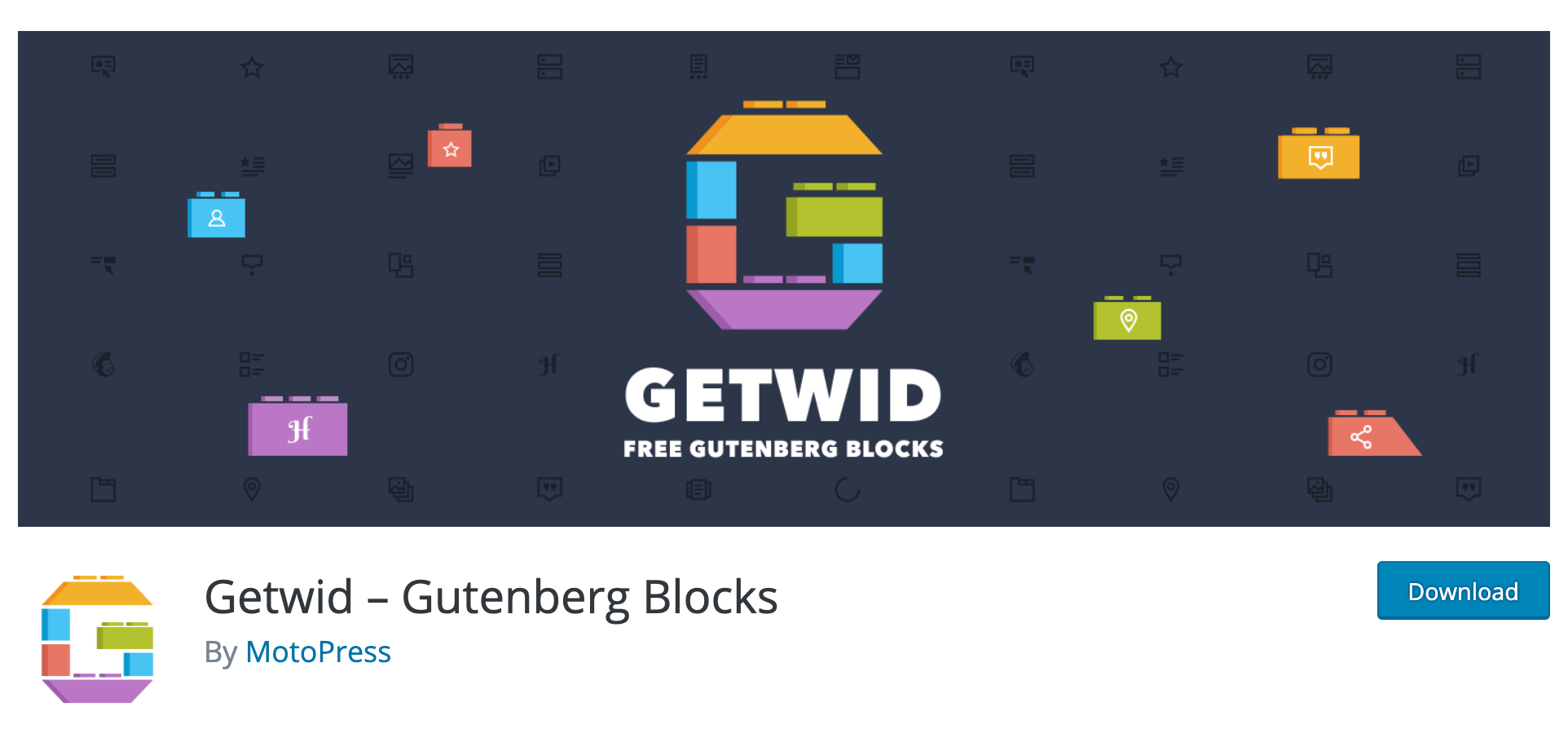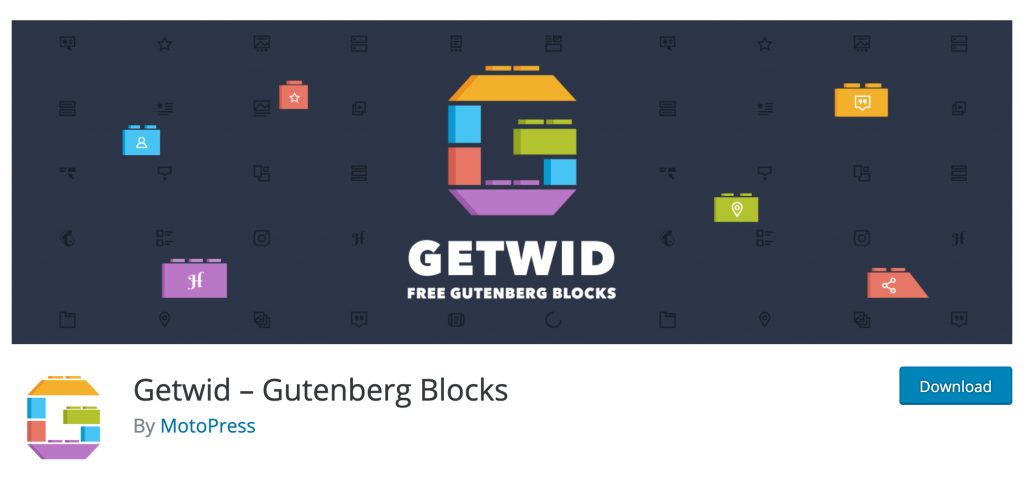 For someone who builds websites using the default WP editor, Getwid Gutenberg Blocks will likely become an all-in-one solution. In short, this addon counts 40+ multipurpose blocks for personal & business goals, while many of them work as CTA elements.
That is why we can rightfully title Getwid a call to action WordPress plugin aimed at both professional developers as well as bloggers and content marketers.
Which Getwid blocks you can build all kinds of CTA blocks: buttons, headings, banners, contact forms, anchors, table of contents, and more. All blocks are fully-responsive and can be automatically adjusted to the styling of your current theme.
Read also: Best AI Rewriting Tools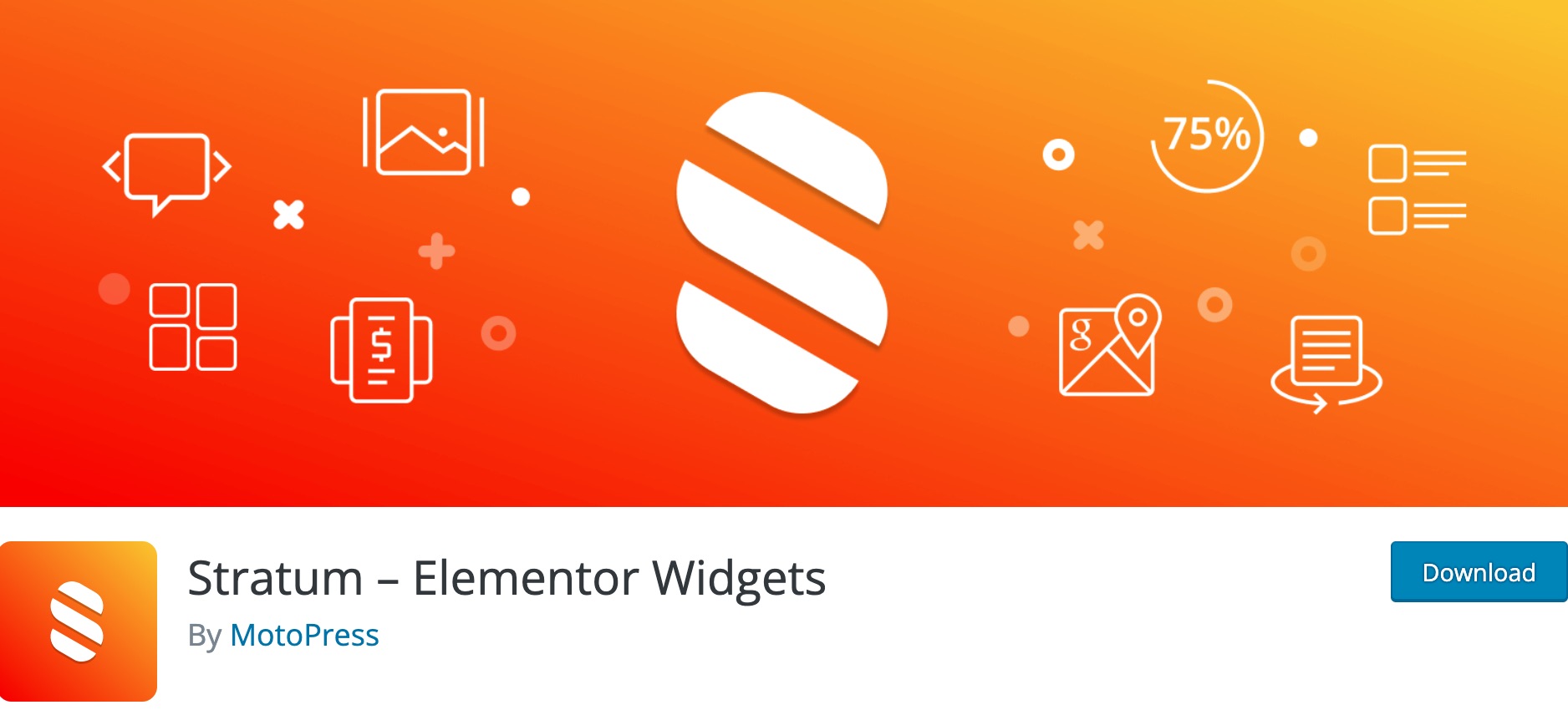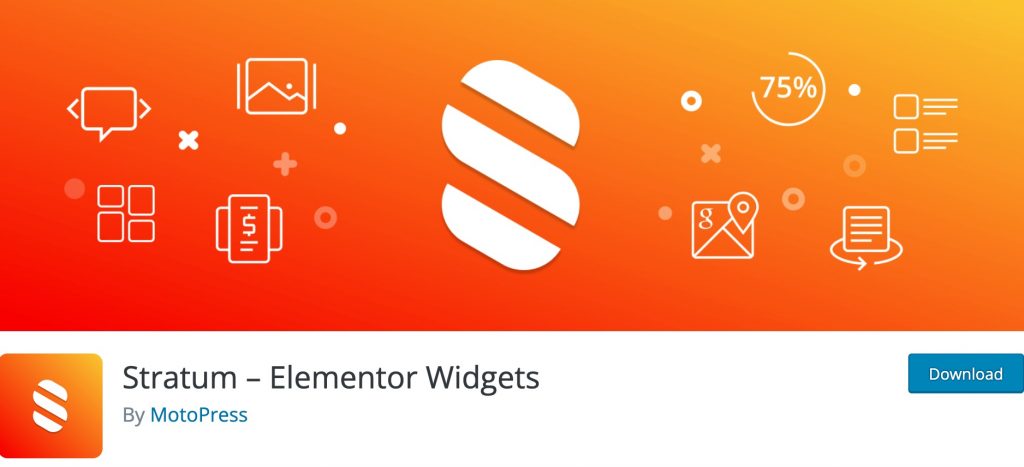 Stratum is a straight analog to Getwid when it comes to CTAs in Elementor. It counts up only 24+ multipurpose elements with no ready-to-go designs. It's also worth noting that this Elementor call to action plugin comes in both free and paid versions.
Unlike many alternative solutions, both versions of Stratum provide the same number of widgets. The only difference is the fact that Stratum PRO offers more extended functionality for each element.
Similar to Getwid, Stratum allows you to inherit the visual styling of your current theme. The addon also includes the Elementor template library integration and is easily compatible with other Elementor widgets.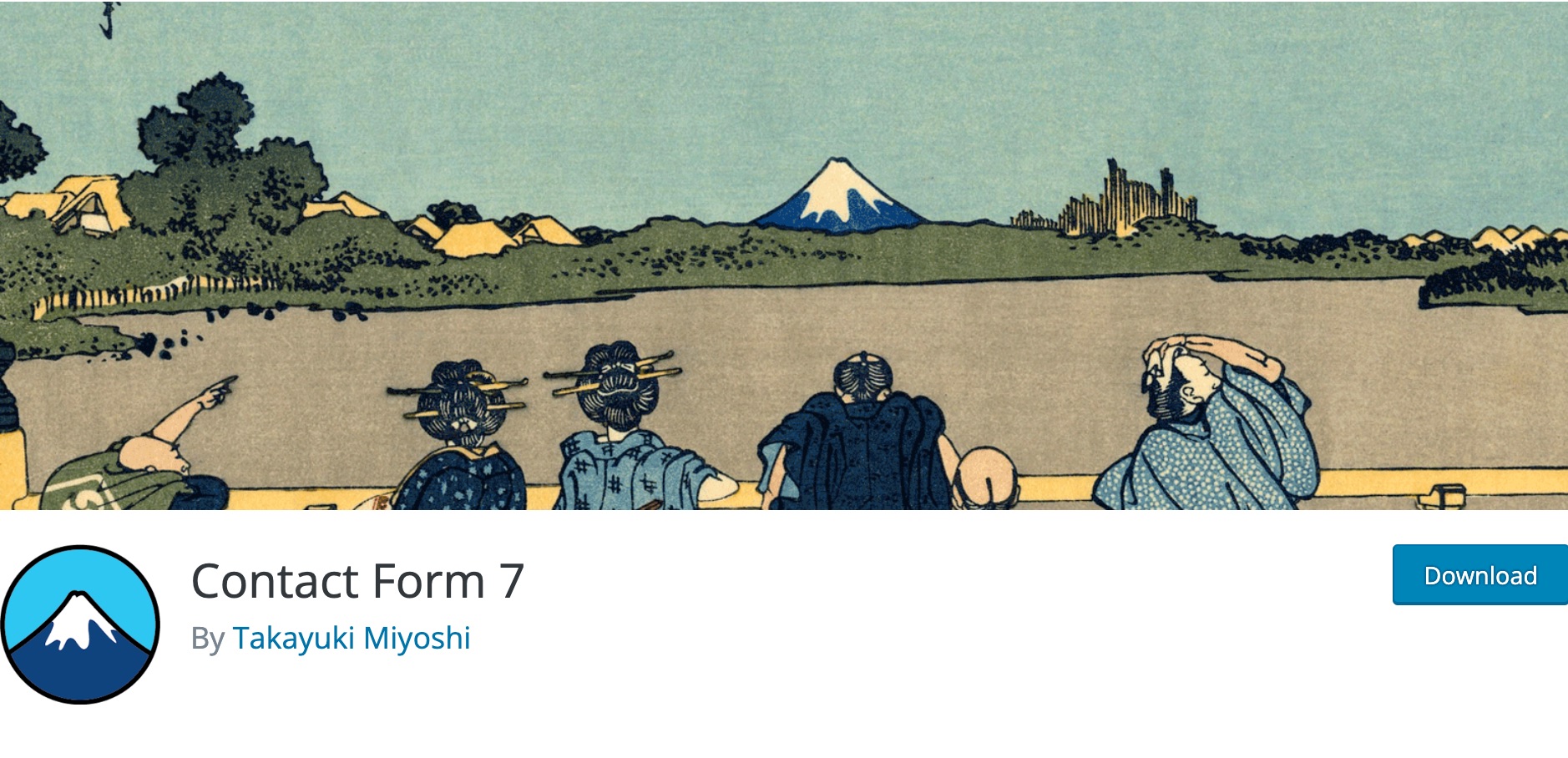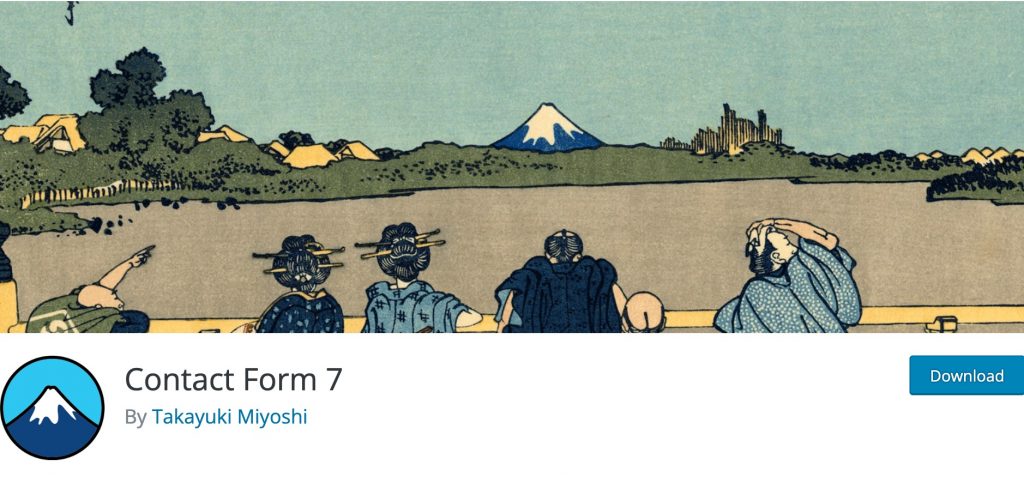 The contact form is a must-have element for every site owner who wants to stay in touch with their customers while limiting malicious messages and spam. Contact Form 7 is the most popular free, simple, and flexible plugin for building contact forms of all types.
With this plugin, you can edit the fields, give them titles, and also, change the position of the fields and buttons in the window. The main benefit of Contact Form 7 is the opportunity to install and set up a feedback form in a few minutes. Also, each form can be easily styled with CSS in your WordPress theme.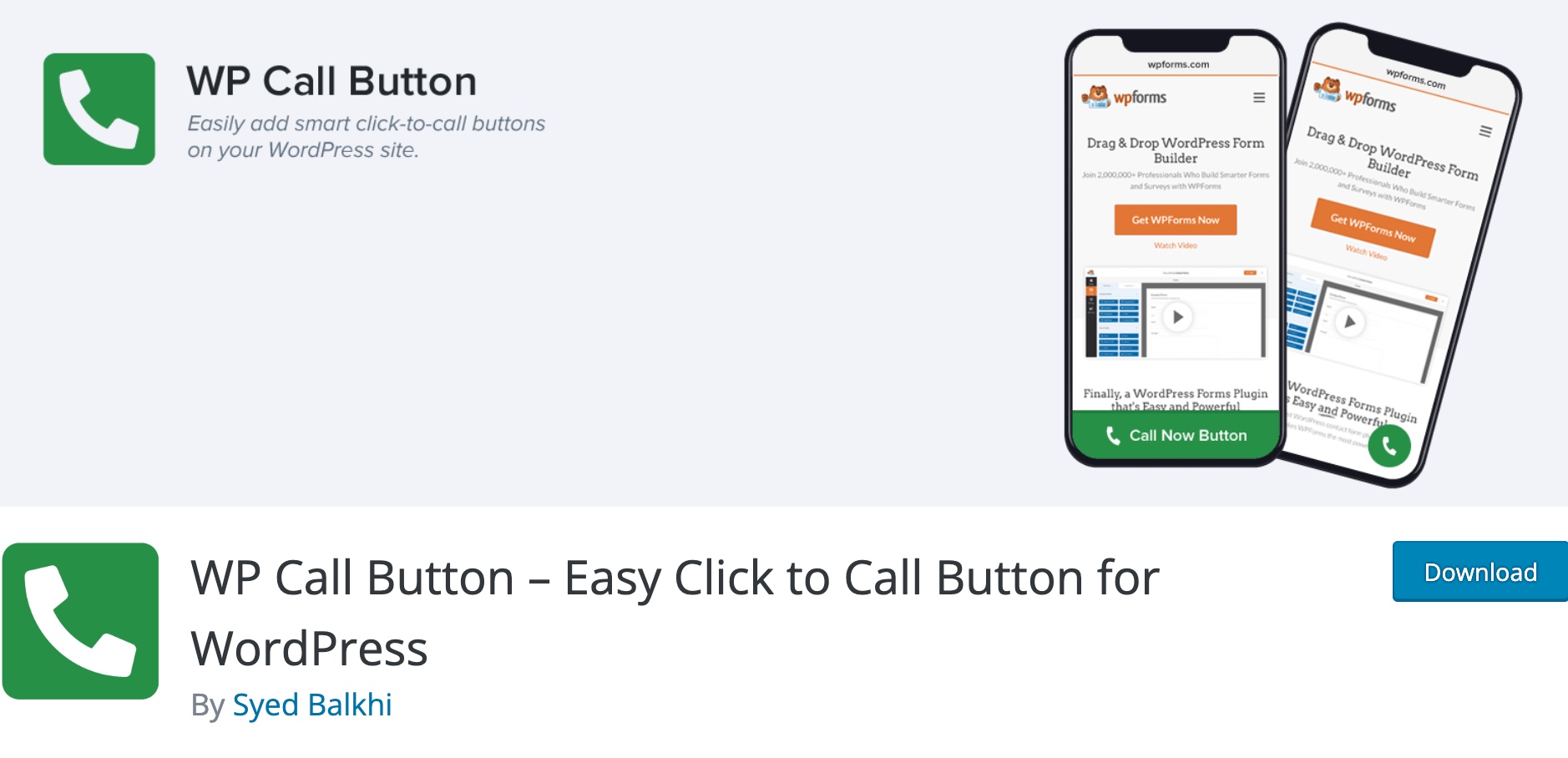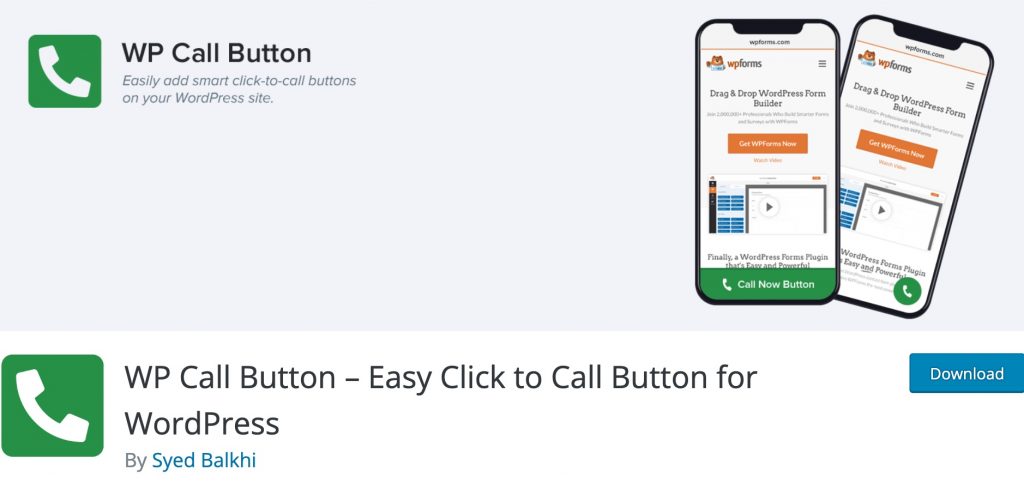 WP Call Button is one of the best WordPress call to action button plugins in the free segment. Even a small call button can change the game and reach a specific group of users who still prefer phone conversations. The plugin offers plenty of styling options to customize a button and other functionality, e.g. the ability to show the call button on mobile screens only.
The plugin's features offer nothing extra, yet it has everything to build a call button in a visual mode and instantly add it to any page. Due to the lack of abundant features, the plugin is lightweight and does not affect site speed and SEO.
It works well for almost all WP page builders, however, is especially customizable in the Gutenberg block editor.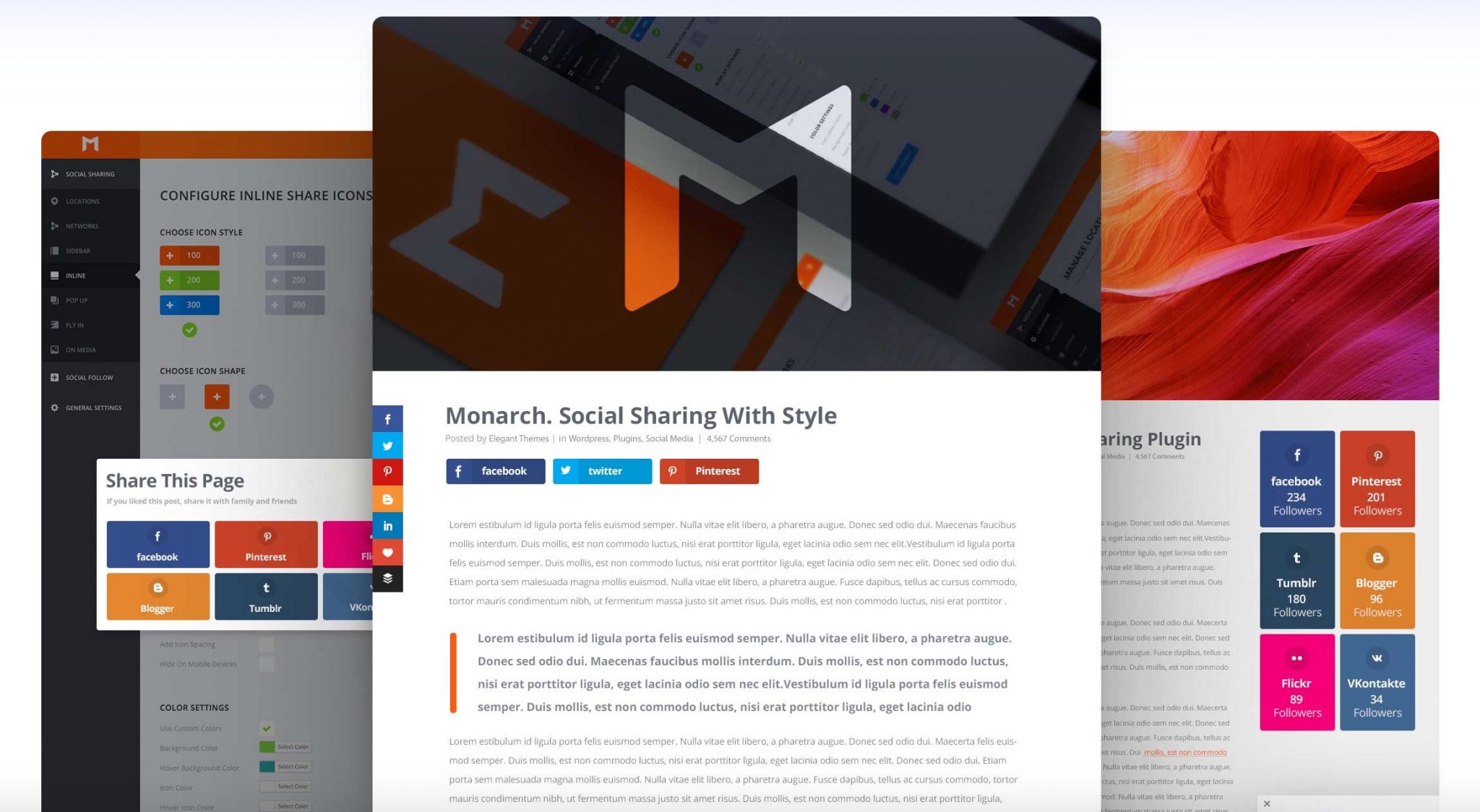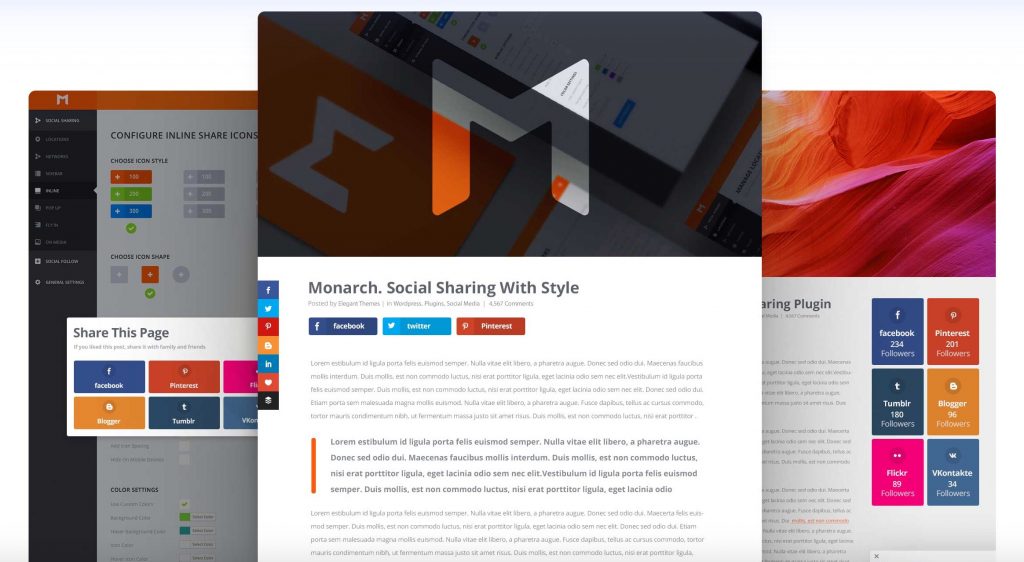 Social media buttons may not be the obvious CTA element on your website, but definitely quite an effective one. They will help increase the online visibility of your website by spreading content across social media. Monarch by ElegantThemes is one of the most popular call to action PRO solutions when it comes to social media sharing.
Monarch includes a few share button designs and tight control over the placement of these buttons via an intuitive interface. Place those buttons almost anywhere on your site, including the footer area. Any social network is available: from Facebook, LinkedIn, and Twitter to Reddit and Pinterest. All buttons are fully responsive, which is a key factor in the dominated mobile tech environment.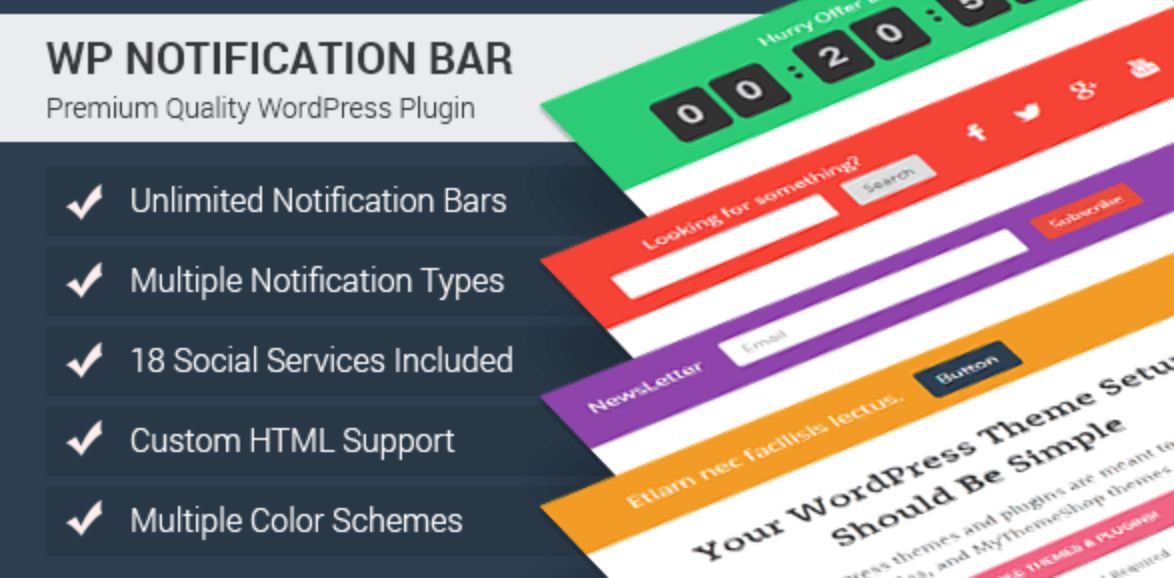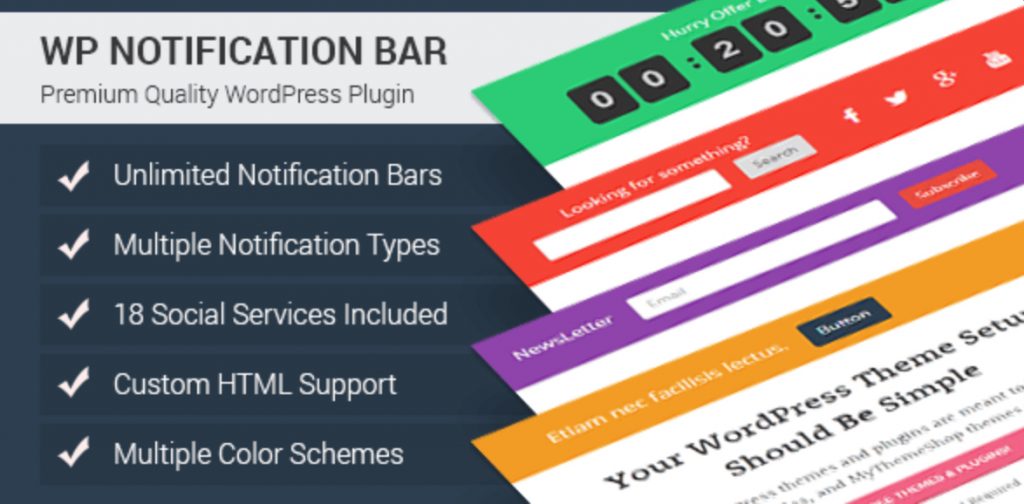 WP Notification Bar Pro is a custom WordPress notification & alert plugin with a super-easy system for adding CTA messages. It allows you to add unlimited custom message bars to your WordPress site. This plugin offers different types of content for your notification bars: plain text, email subscription, social media links, a search form, and even a CTA countdown for time-limited offerings.
To embed a CTA, customize the color and content of the CTA and then place the automatically generated code to any page section.
WP Notification Bar Pro has everything to stimulate the growth of your email list as well as help with managing promotions and increasing your social media followers. You can even target these message bars to certain pages, and show/hide them based on device or traffic source. On top of that, the plugin provides options for A/B testing and analytics to help optimize your CTAs.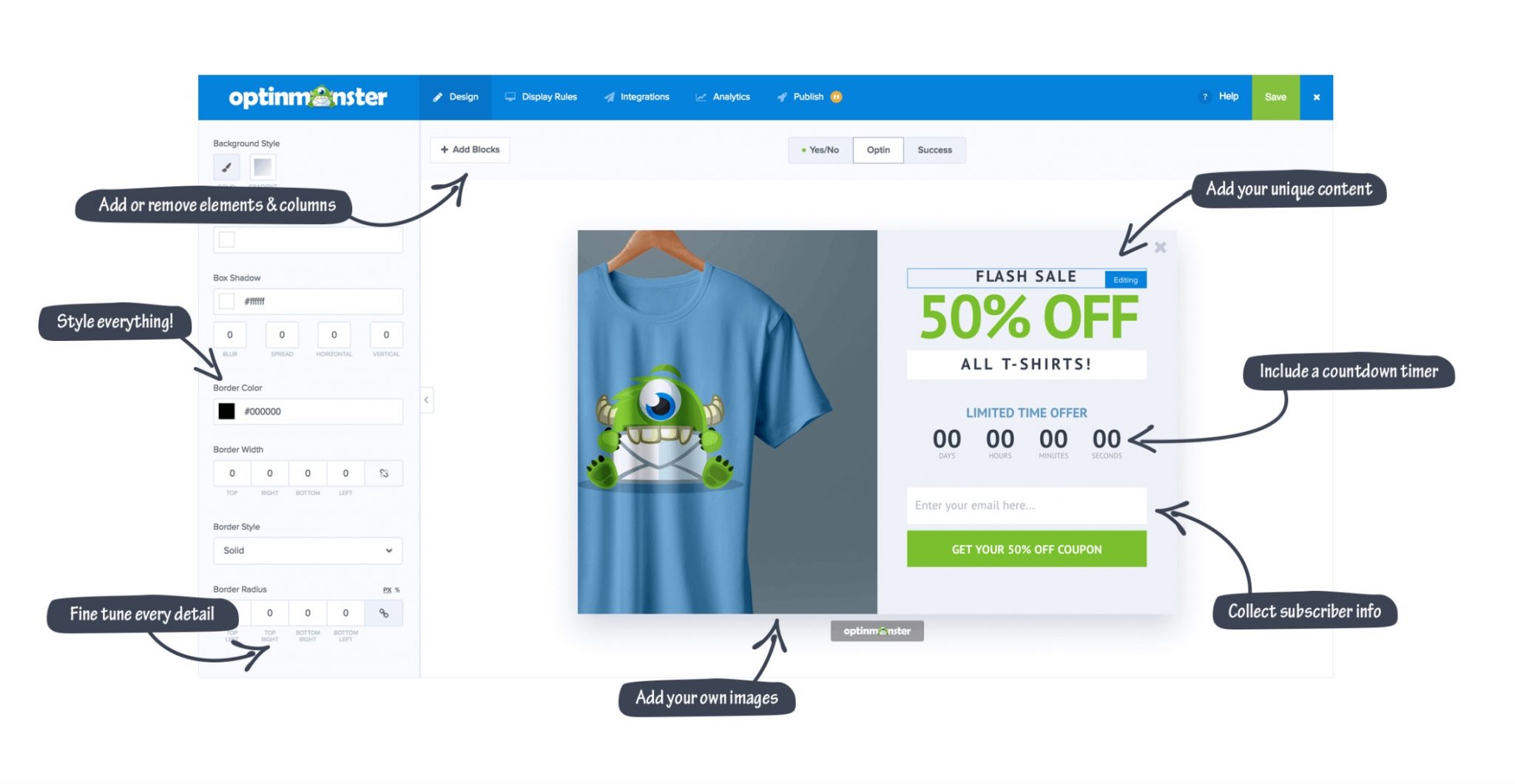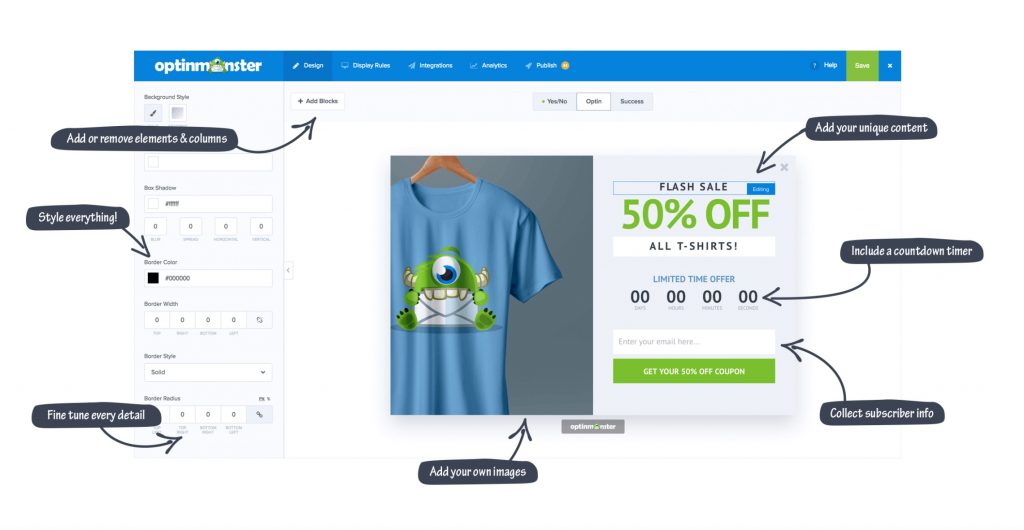 OptinMonster is a multifunctional plugin for building newsletter subscriptions and popups. This call to action plugin WordPress is lightweight, comfortable, and provides significantly more design flexibility than competing solutions. It provides the next popup types: lightbox, floating bars, scroll boxes, gamified wheels, and even smartphone-only mobile popups.
OptinMonster offers detailed A/B testing to determine which forms work best for your site and also comes with built-in analytics for in-depth views. Also, the plugin supports leading email and CRM providers.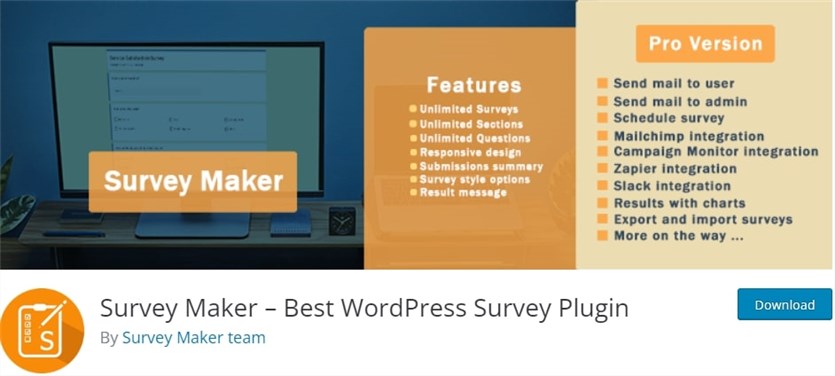 The WordPress Survey plugin is a powerful tool that enables you to create visually appealing surveys and gather feedback in real-time quickly and effortlessly. By offering a variety of survey types (single-page and multi-page), you can gather data and feedback in the most efficient way.
With the Survey Maker plugin, you can create a variety of surveys, such as Anonymous surveys, Contact Forms, Popup surveys, and Customer Satisfaction surveys, among others, and customize them easily to fit your needs.
The plugin lets you export and import surveys, get an optimal analysis with charts and graphs, and integrate popular WordPress plugins.
Using the WordPress Survey, you can save time by using pre-built templates and not having to create surveys from scratch. In addition, this WordPress plugin offers over 20 question types, allowing you to create unlimited visually stunning and engaging surveys with an unlimited number of questions.
Find Your Best Way to Call to Action!
Well-placed & smart calls to action let users know what your business has to offer from the first seconds they enter your website. Sadly, the mentioned call to action WordPress plugins will not help you generate efficient CTAs. Without a proper specialist, you'll go through multiple testing, re-checks, and replacements.
But you'll certainly need those call to action plugins to build CTA sections visually and without any code interference.
Use the best WordPress CTA plugins to generate leads and reach more conversions!