How to bring your plumbing or any renovation & construction business to the next level? Just use the right plumbing website template. We are here to help you!
Why Plumbing Websites Are Necessary
The answer is on the surface: to let more people learn what you do. The wider the audience – the more customers you'll get in the end.
A good plumber website will help market your services to customers looking for this service right now. By implementing a good WordPress maintenance theme, you invest in the professional design of such pages as Services, Cases, Contacts, About Us, Team, and more.
But it's not only about conversions. Plumber websites contribute to greater convenience from both sides. For instance, users can quickly schedule an appointment or ask any question via a convenient live chat. This eliminates extra interaction between you and a client, which makes you more productive and able to work with more clients.
Finally, all of the above reasons contribute to building a strong web presence as well as a higher level of credibility as a service provider. People would search for the best plumbing websites with fresh client reviews and information like the story of your business, services listing, pricing, etc.  
Let's Choose the WordPress Plumbing Website Template
WordPress is diverse in ready-to-go solutions for any website type, including maintenance themes.
A good plumbing WordPress theme or any service website template should adhere to certain requirements:
Must-Haves For a Plumber Website
User-friendly plumbing website design (with well-placed CTA buttons)
Valuable business offer (provide something that your competitors may not)
List of cases (before & after photos, a storytelling post on each big case, etc.)
Appointment booking form (all-in-one engine for managing online reservations)
Easy contact forms (should take no more than 2 minutes to fill in and send)
Brand personality
Business storytelling (who are you and what's your story?)
Now, let's see how plumbing templates for WordPress can help you implement most of these points in a few clicks.
In this post, we will review 2 plumbing website templates from the Gutenix package:
Note: Gutenix is a multipurpose WordPress theme that counts up to 47+ ready-to-go designs for Gutenberg, Elementor, or Brizy builders. Gutenix mostly hosts skins for small business niches, be it an eCommerce store, a blog, or a business portfolio.
This is how to get started with the Gutenix.
User-Friendly Design & Navigation
It does not matter which niche you serve. Whether it's an aesthetic restaurant or a consultation service, the outer look of your website matters for customers with all needs. You want your plumber website design to be user-friendly and convenient in navigation.
Do not expect many clients if it takes too long for them to find the needed page, services lists, prices, and contacts. Facilitate their customer journey by ensuring excellent UX, fast loading speed, and smart navigation.
It's worth noting that your sales will strongly depend on well-placed CTAs: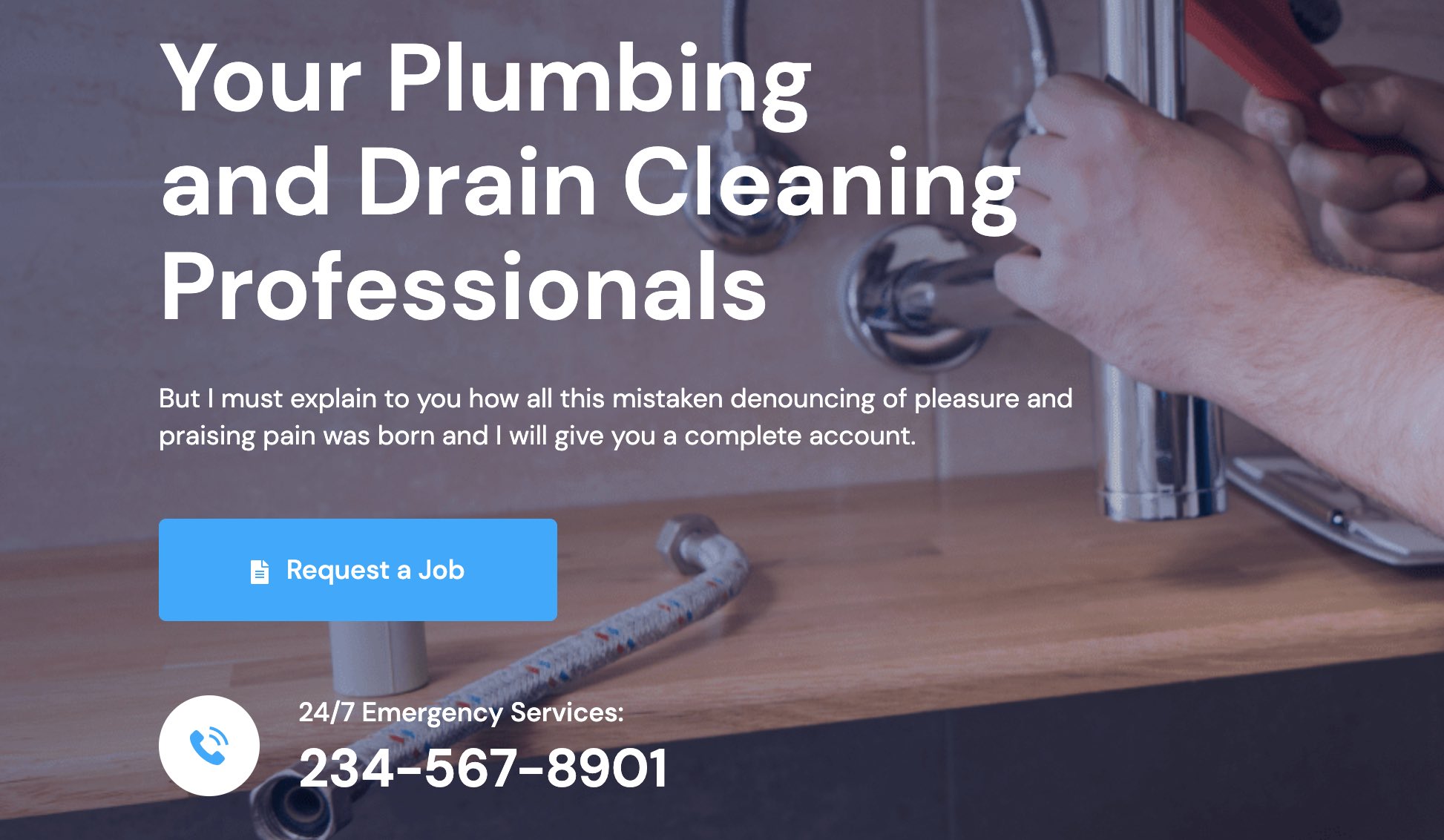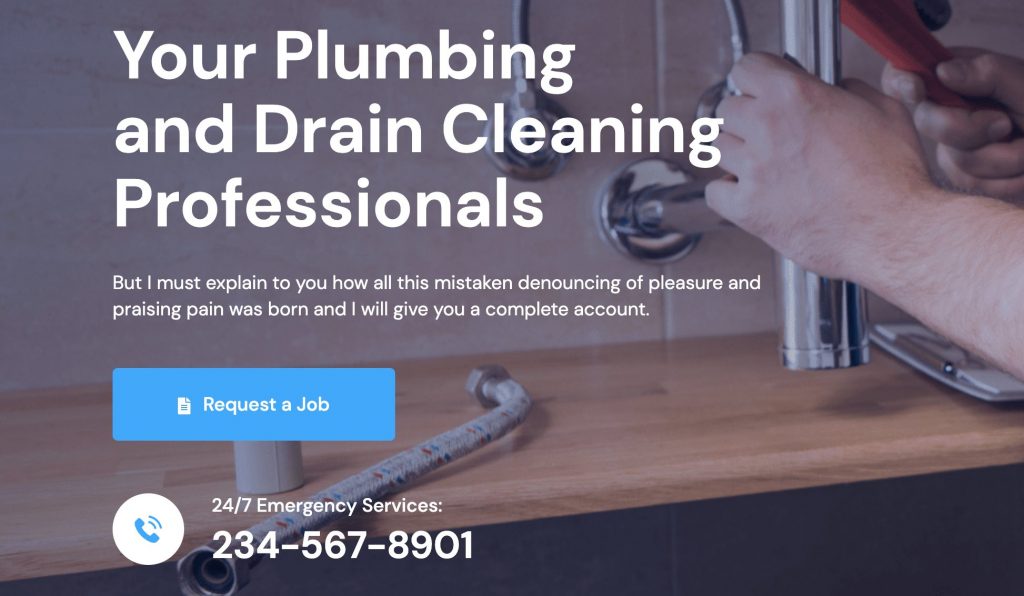 Luckily, both plumber WordPress themes by Gutenix solve these tasks easily: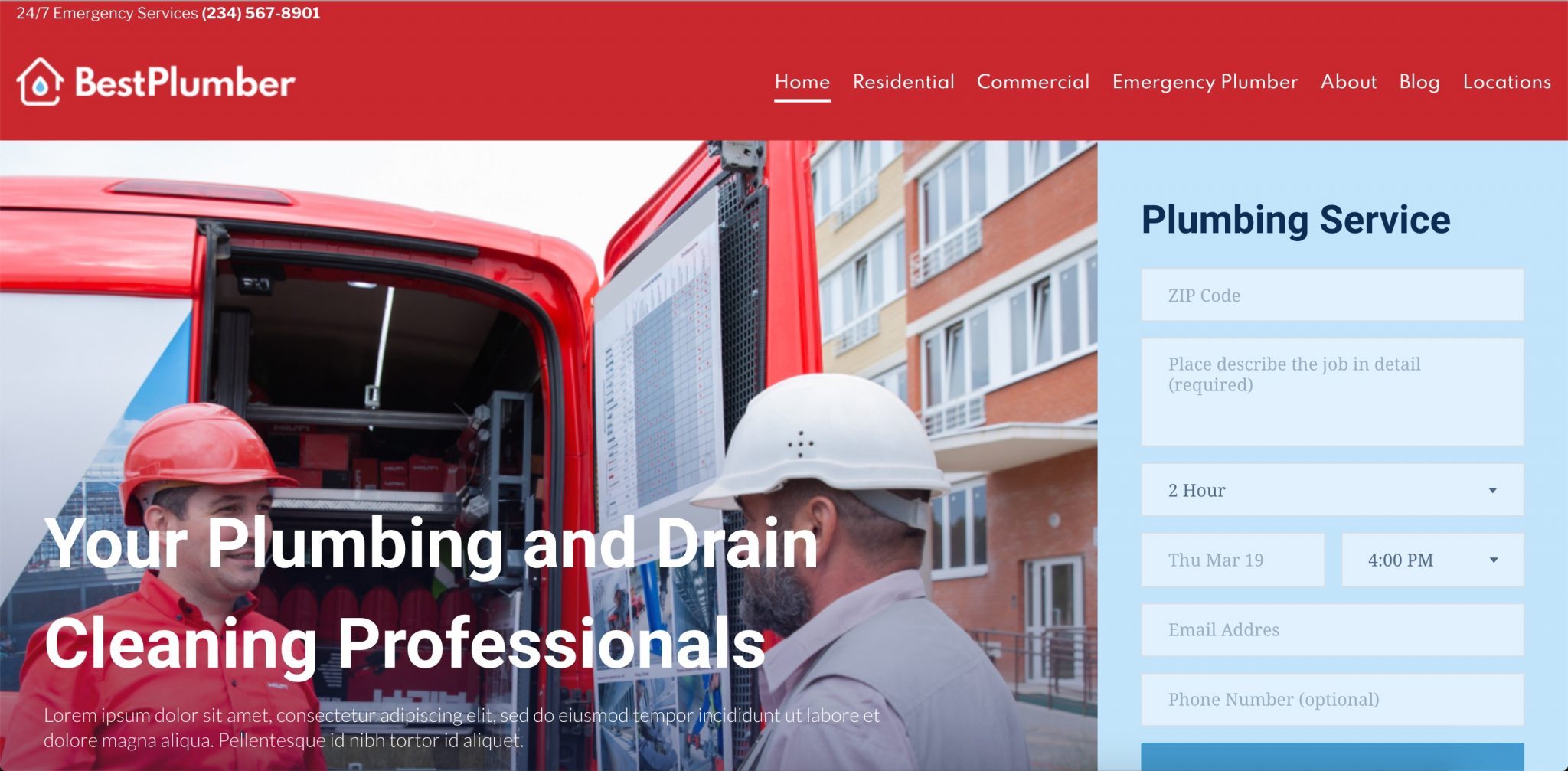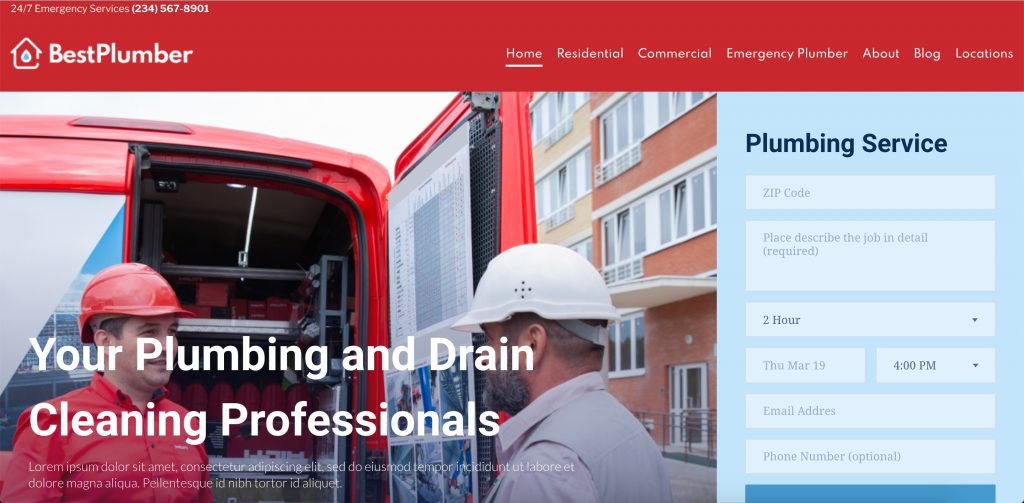 Both Fixis & BestPlumber skins offer a convenient navigation menu on the homepage. BestPlumber even brings the appointment form upfront, which makes the booking process easier and faster.
Defined Service Area
It might not be obvious but the service page (or at least, a page section) is the meat of your website. Potential clients will always check on your services list, so you better make it well-structured and visually organized.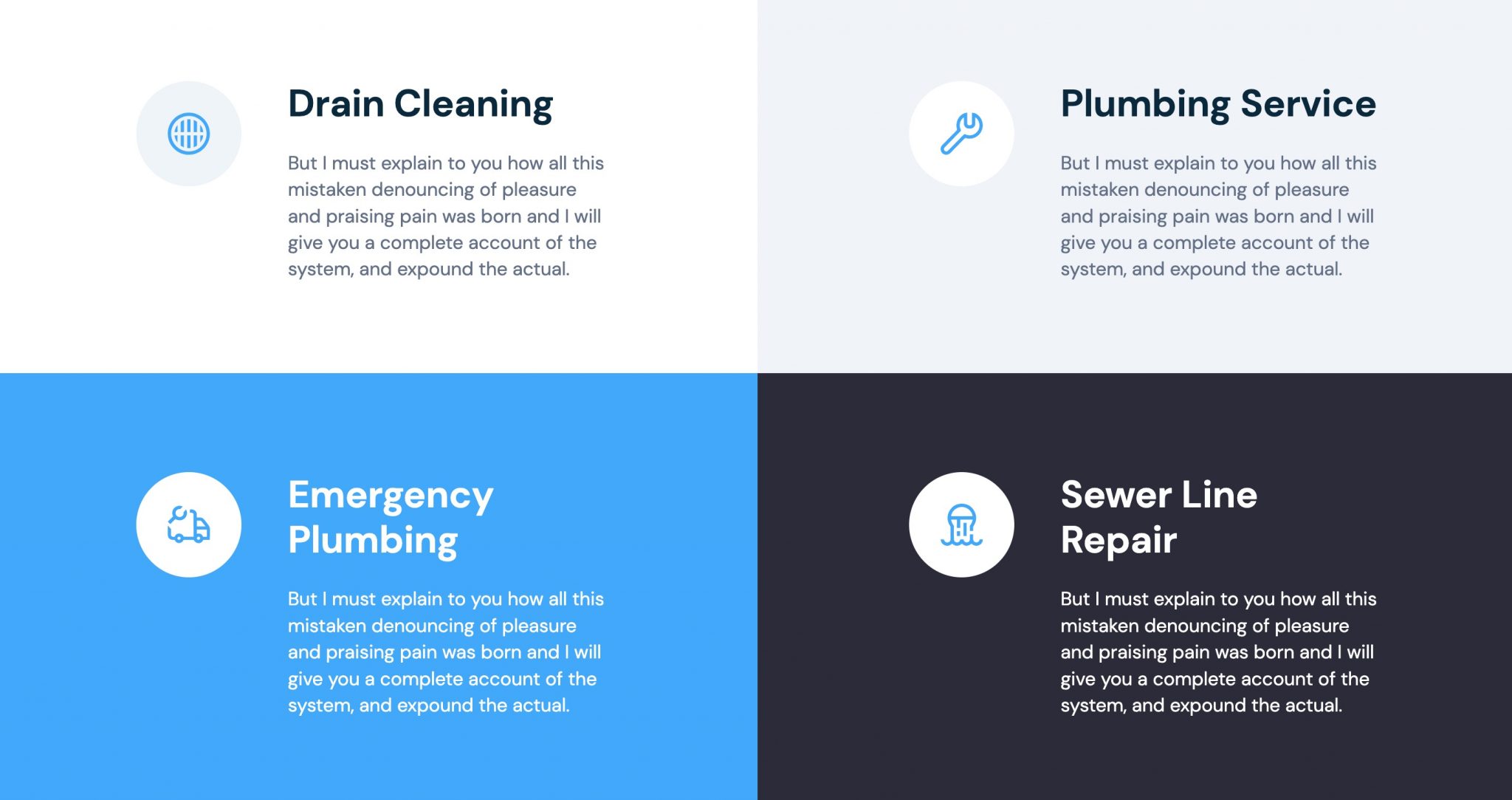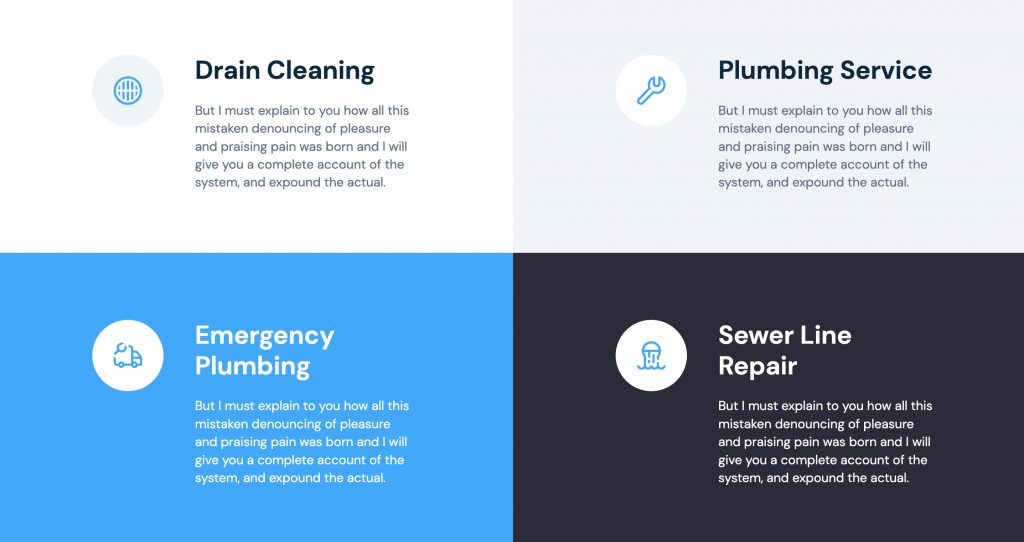 Include a concise service description and pricing. Even if the final price is always different and depends on the required tasks, define the price minimum at least.
Learn how to create a services section in the Gutenberg editor here.
Gutenix skins show a good example of how the Service area might be presented on a plumbing contractor website template: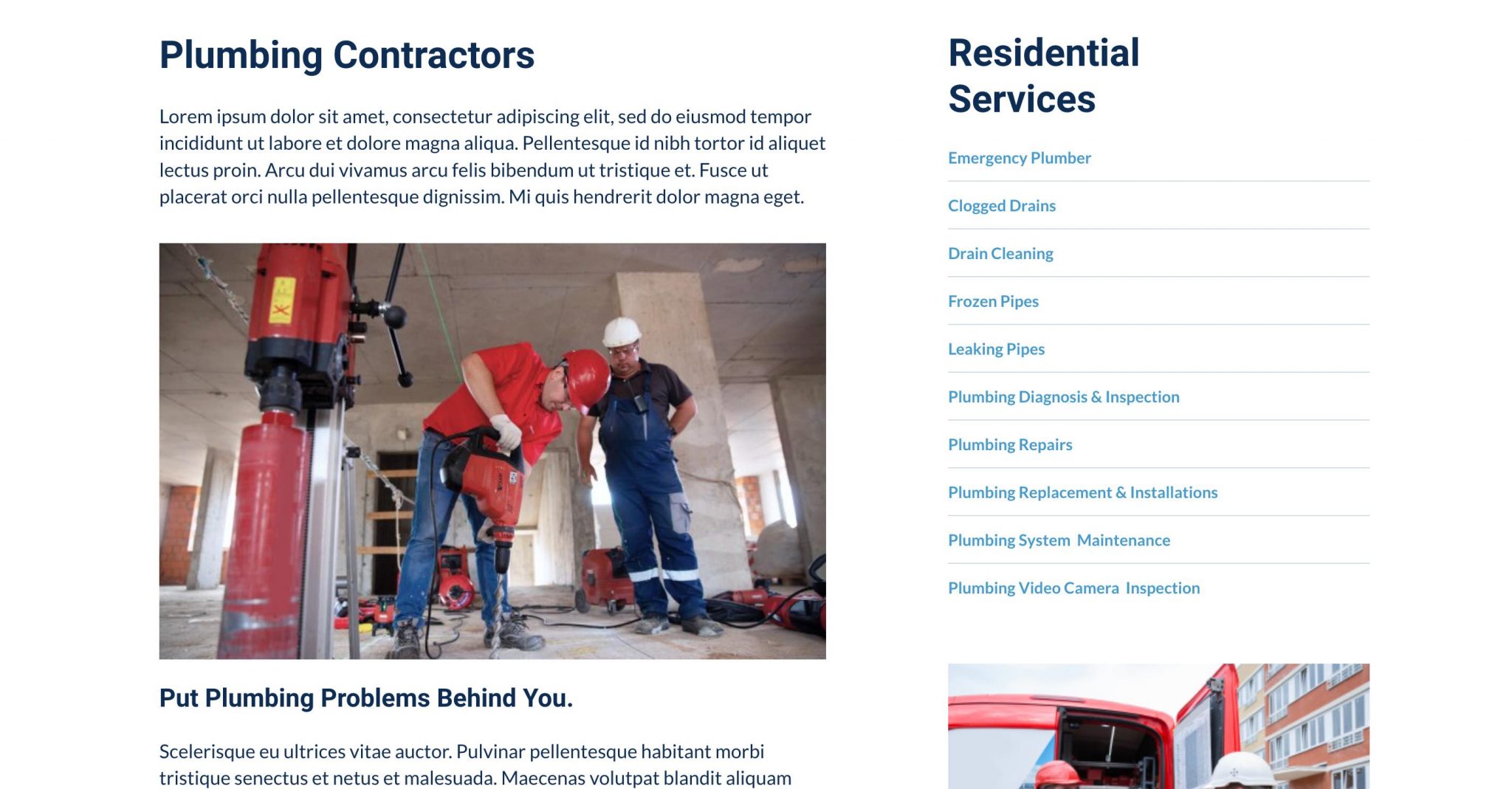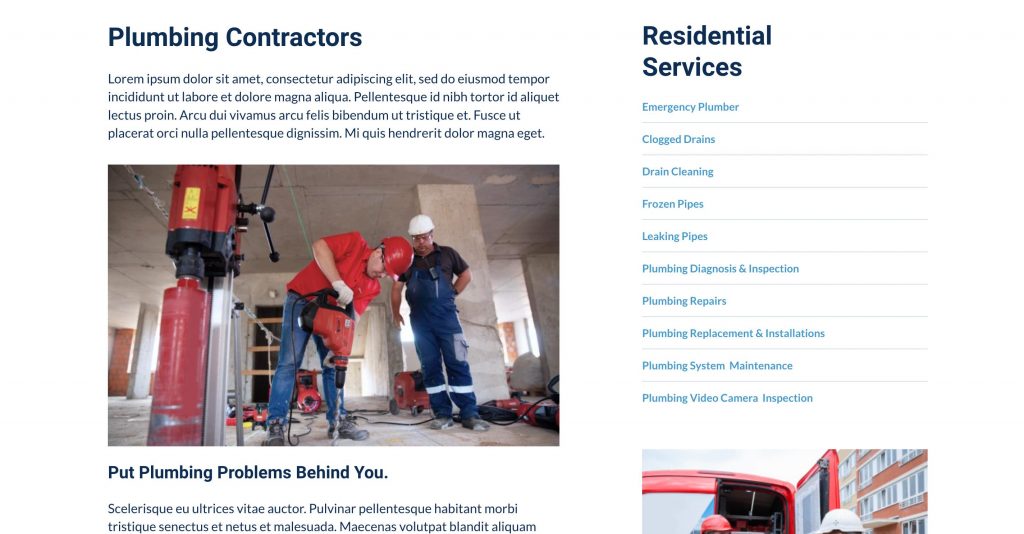 Appointment Booking Form
The ability to reserve an appointment via a booking form will help you reach maximum efficiency in terms of website leads.
Appointment forms are no longer intermediary contact forms requiring an extra confirmation step. Professional websites for plumbers will likely host the entire software for accepting hour-based appointments and payments.
There are thousands of WordPress appointment plugins, and all of them support third-party plumbing WordPress themes like Gutenix.
If you think of installing such a booking engine on your site, consider the MotoPress appointment plugin.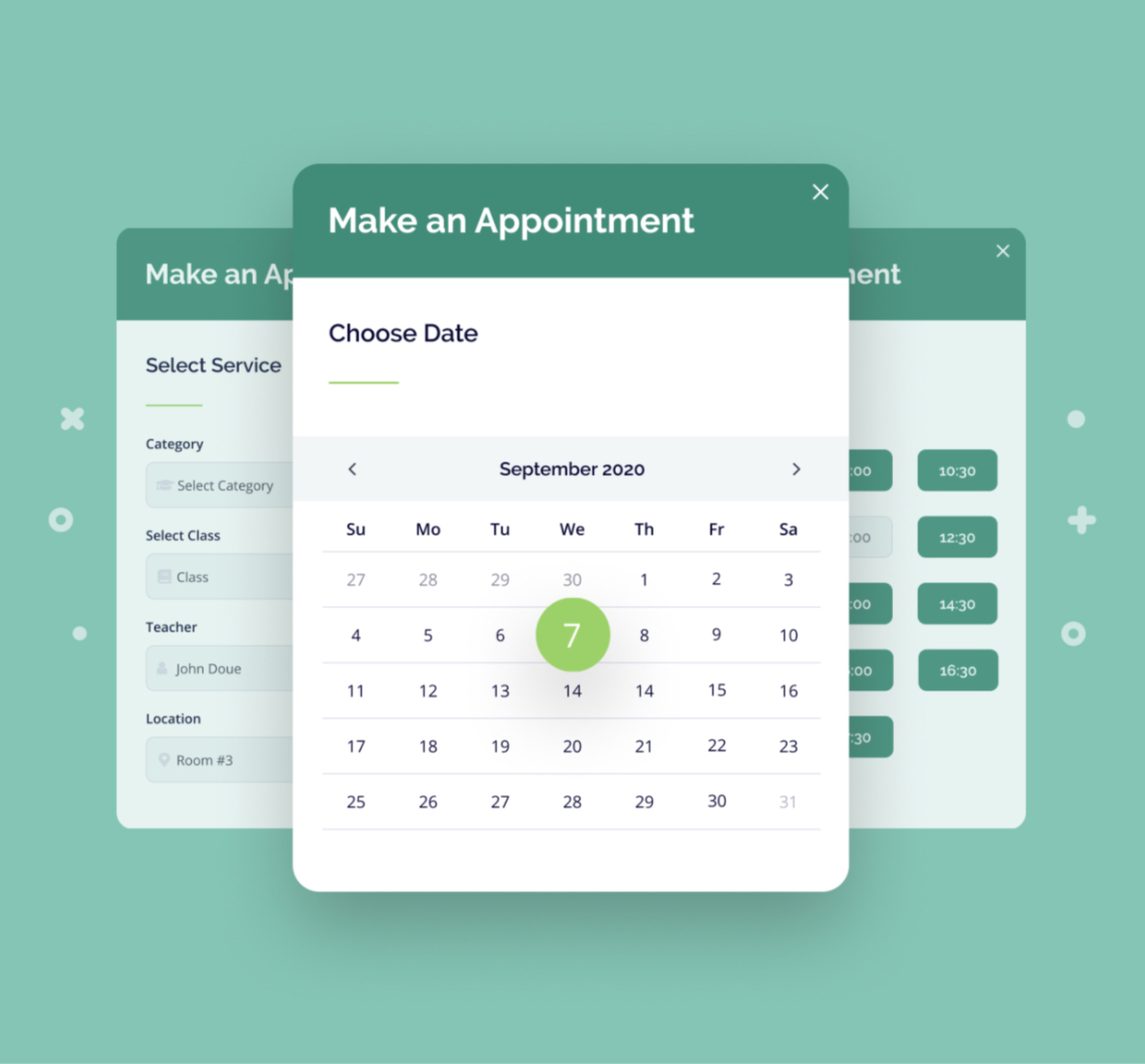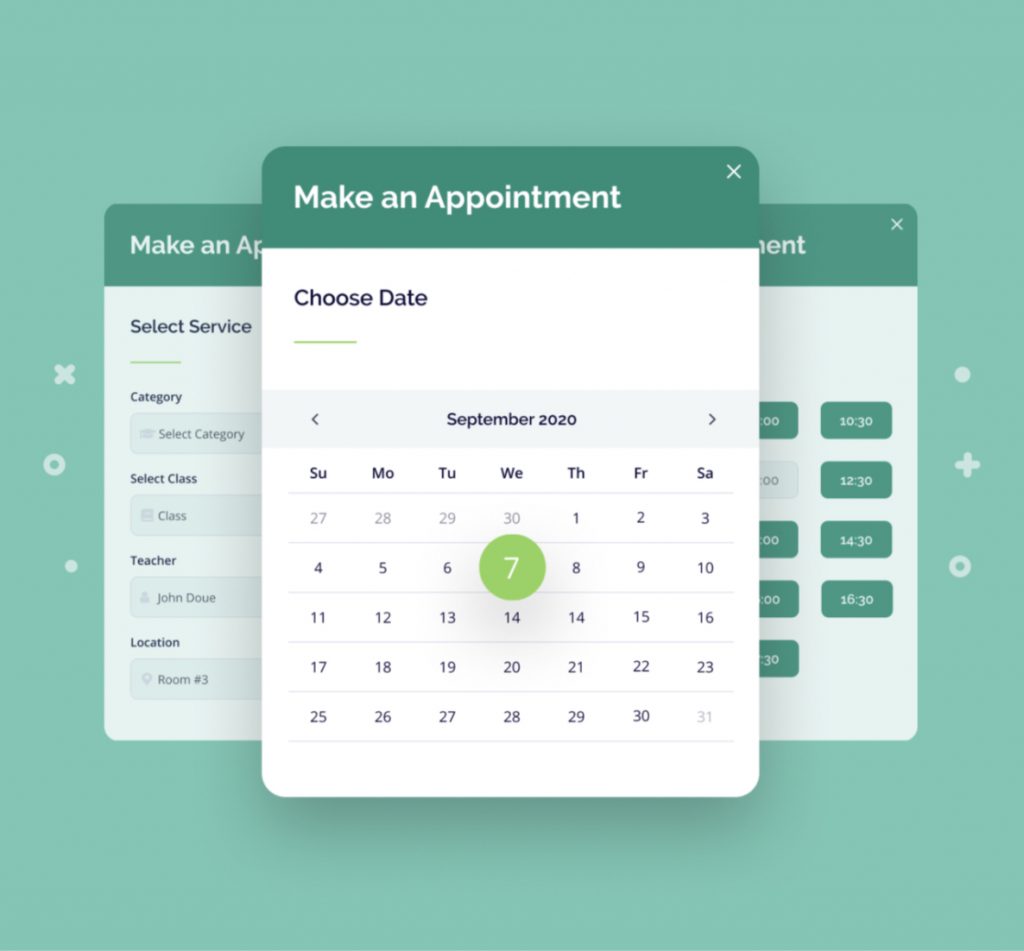 Why the MotoPress Appointment plugin?
It's an all-in-one booking solution for hourly-based services. One engine allows you to collect & confirm booking requests, accept payments, and send status notifications to both employees & clients.
The plugin supports an unlimited number of services, employees, and locations. Such functionality lets you build websites for plumbing & construction companies with multiple employees and offices.
​​The software provides a centralized admin bookings calendar.
You can personalize booking forms according to your plumber web design. Customize the visuals in your preferred page builder.
You can set precise schedules for each employee (including their lunchtime, breaks, days off, vacations, etc).
The engine allows you to accept online payments (PayPal, direct bank transfer, Stripe, or pay upon arrival).
The engine supports extensive staff member portfolios (with descriptions & photos).
Other memorable mentions are discount coupons, multiple services at one go, group bookings, and automated email notifications.
Read more: How to Enable Hourly Appointment Bookings on WordPress with Gutenix?
Real Cases & Reviews
Do not forget that your website also represents your business portfolio. To build credibility for new clients, introduce them to real cases and feedback from your former clients.
The good news is that both of our plumbing and heating website templates provide pre-build sections for case review & testimonials: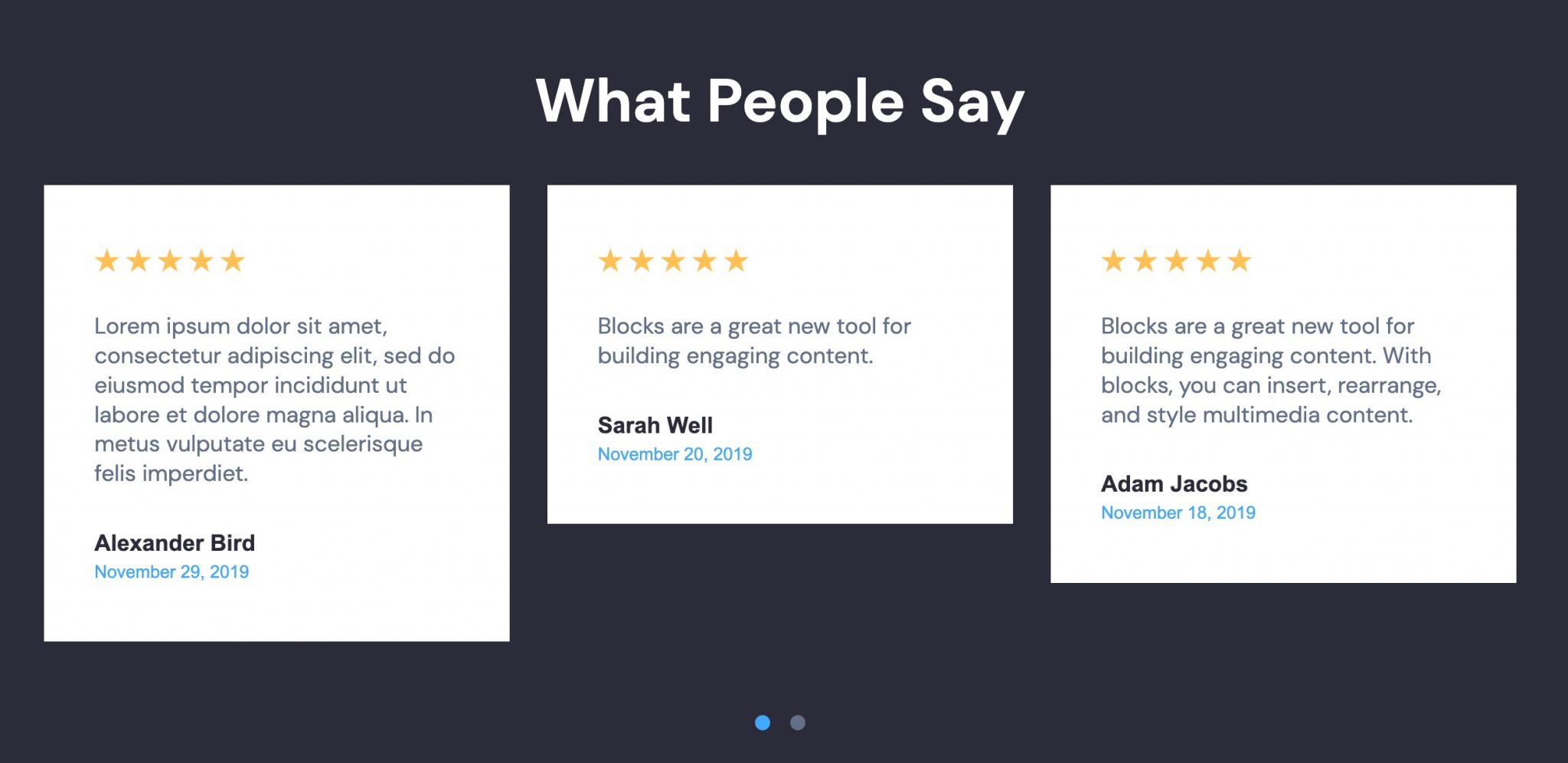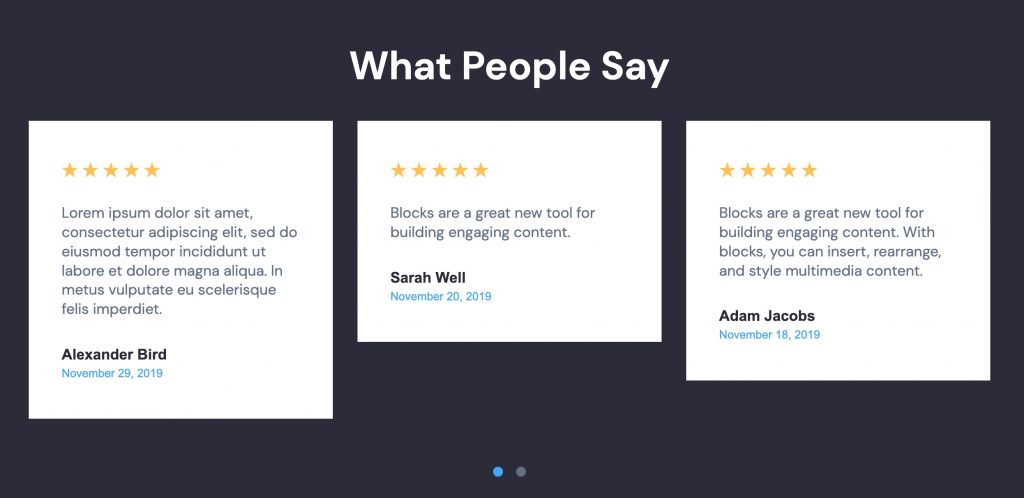 Here's a link to our guide on how to build a review block in the Gutenberg editor.
Easy Contact Form
One more instrument to multiple the number of customers is the contact form. Most websites will have a separate contact form page with such details as coordinates of the physical address, email address, social media links, and sometimes a phone number.
But the core of this page is the contact form itself: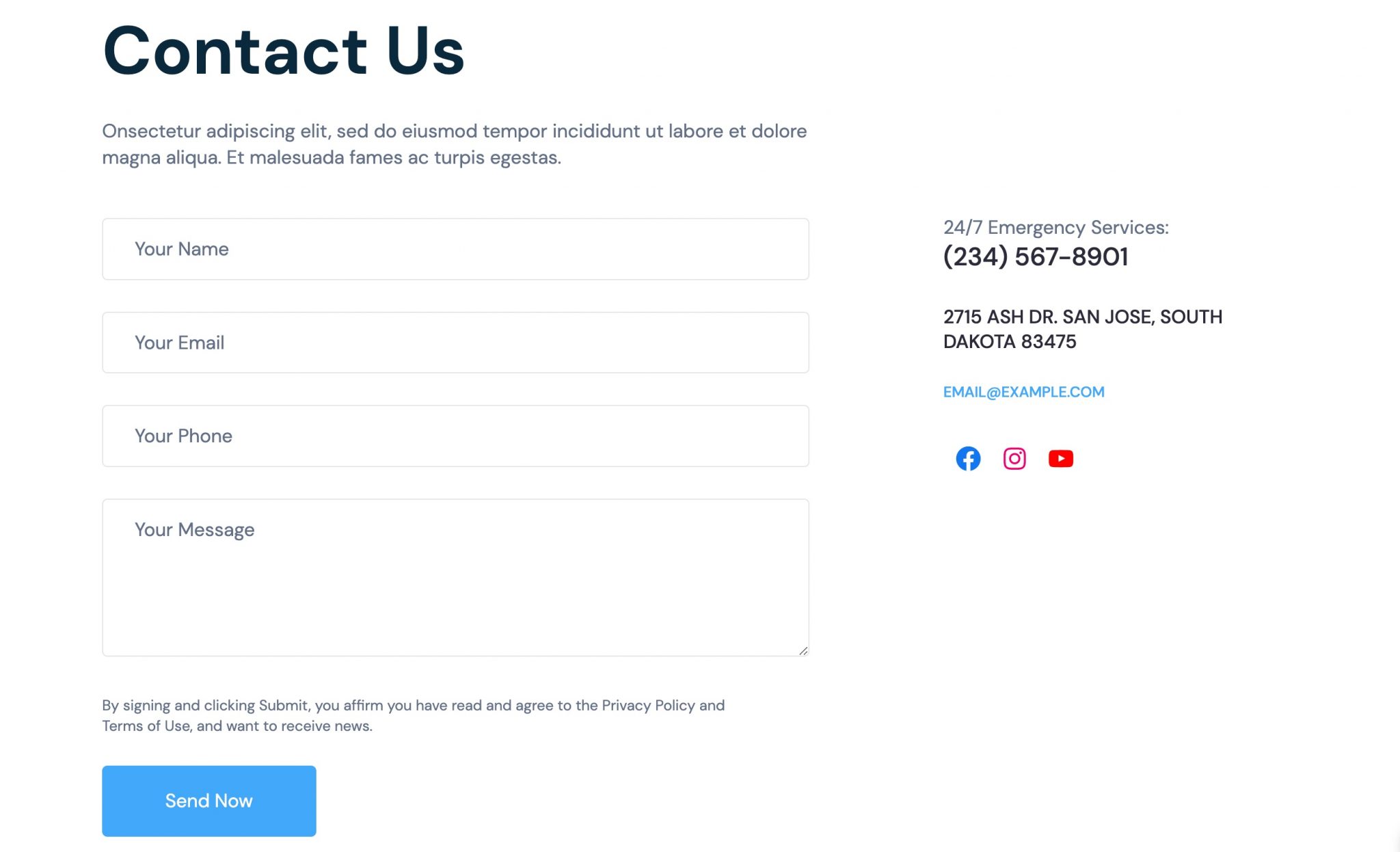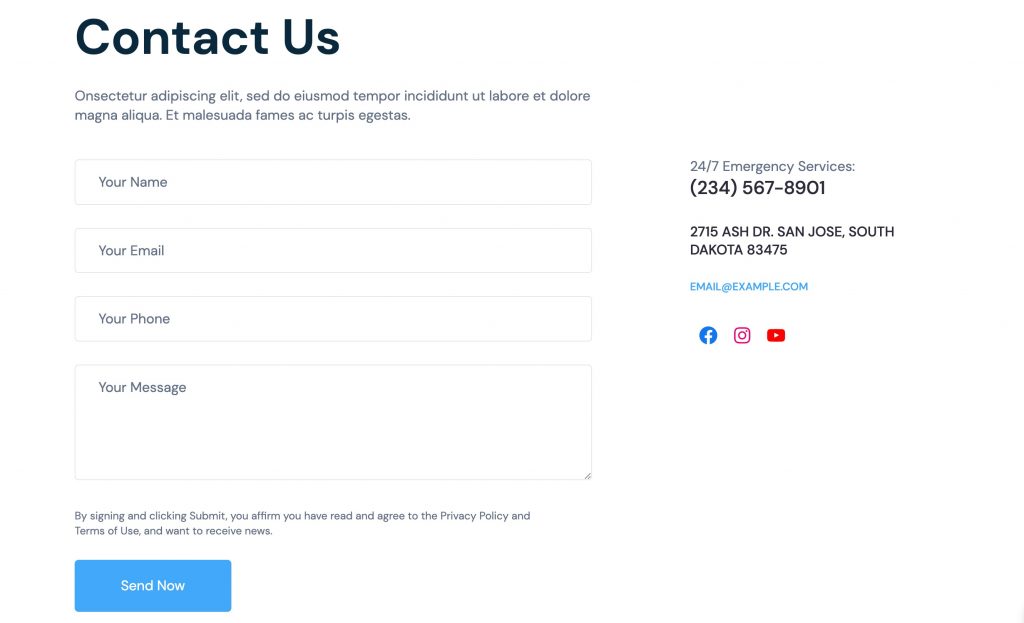 Both Fixis & BestPlumber provide a pre-designed contact form page.
Read more: How to Add a WordPress Contact Form in the Block Editor?
Final Words
The plumbing web design by Gutenix satisfies the common requirements of an effective business website. We made each plumbing service website template responsive at 100% so that all content, including the contract & booking forms, look well on mobile screens.
Choose your best plumbing website template and create effective websites with no effort!